Dayton Dancers Delight: A Crossroads Gift of a Day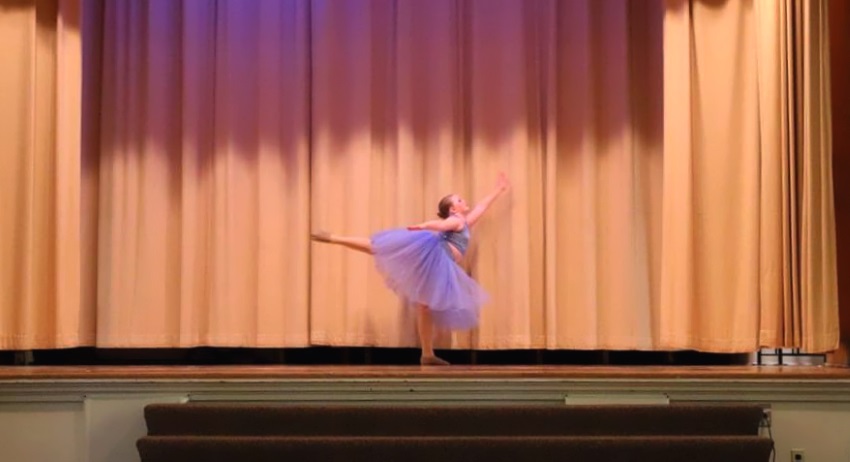 Once a dancer, always a dancer.
There are Pinterest pages, websites and blogs with this title. There's even a whole set of memes. But long before the phrase was a hashtag, LauraBell Hess was a dancer. In the 1930s and '40s, Hess trained and danced ballet professionally.
In a time when there were few women athletes, Hess' dancing gave her not only a means of artistic expression, but a confidence that is born from sport that set her apart from others. "When I would put on my costume and pointe shoes," she says, "I would leave the world and worries behind and just dance on stage."
Hess went on to have two children—boys, who didn't dance. But she always loved dancing and theater.
Make it a Gift of a Day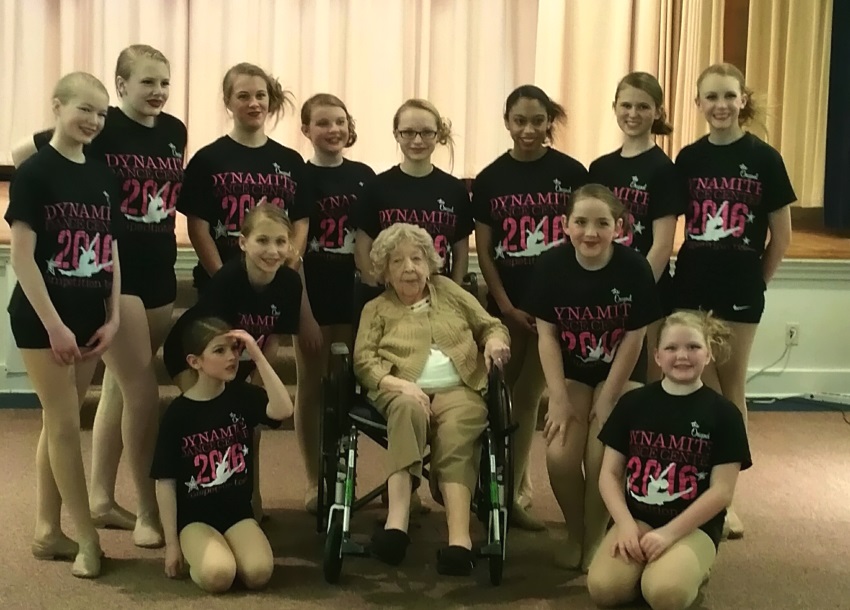 At Crossroads Hospice in Dayton, Stephanie Jackson talked about dance with Hess, who had a few dance photos in her room at the Masonic Home. Hess was modest about her own accomplishments, but Jackson saw a spark when Hess talked about dance.
If Hess couldn't dance at 102, she might enjoy watching the next generation of dancers.
Jackson worked with the Crossroads Hospice team in Dayton and invited the Dynamite Dance Studio to do a special recital for Hess and the residents of the Masonic Home. On the appointed Saturday, 12 girls from Dynamite Dance gathered on stage and performed several routines, each with colorful costumes. Afterward, the girls gathered for refreshments with Hess.
Would You Like to Dance?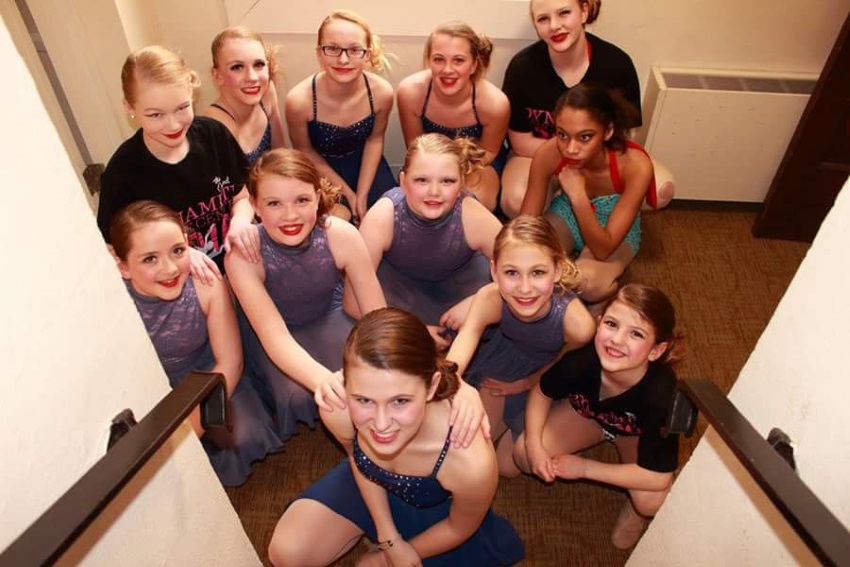 The dancers were young, but astute. They knew that Miss Hess had once been one of them. Ten-year old Makenzi shyly asked Hess if she'd like to dance with her. Makenzi held Hess' hand and twirled around with her.
Hess' eyes lit with joy.
"And that's why we do Gifts of a Day," says Jackson. "We want to give a special moment to each person in Crossroads Hospice's care."
The Gift of a Day program asks patients what their perfect day would be. Then staff and volunteers work to make it a reality. The process begins as soon as a patient is admitted into hospice care.
It brings out the best in the community, with Crossroads staff, volunteers and area organizations coming together to create special hospice patient stories.The requests have been as varied as the patients Crossroads serves.
If you found this information helpful, please share it with your network and community.
Copyright © 2016 Crossroads Hospice. All rights reserved.