The Price is Right for This Patient's Ultimate Gift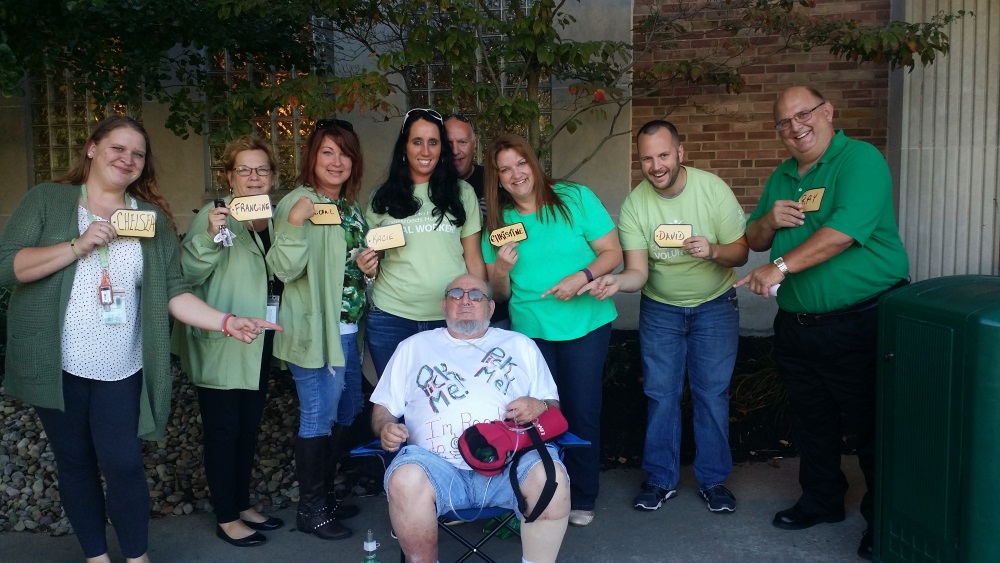 Harry Weimer loves to watch TV game shows and his favorite one has always been the daytime mainstay "The Price is Right."
So when staff at Crossroads Hospice & Palliative Care heard that there was going to be a live stage version of the show in his hometown, Ilona Rodgers, the Gift of a Day coordinator at Crossroads' Cleveland office, reached out to the show's production company to arrange tickets for Harry and his daughter, Amy Hileman.  The event took place at the Packard Music Hall in Warren, Ohio.
The effort is part of Crossroads' Gift of a Day program. It goal is to bring to life a patient's vision of what the perfect day in hospice might be.
Excitement Abounds!

While the stage version of the time-honored classic game show (now in its 45th year) would not be televised, it still offered most of the accoutrements of the original program – audience excitement, an entertaining game show host (in this case the whimsical Jerry Springer!) and, of course, the brightly lit Big Wheel!
VIP Treatment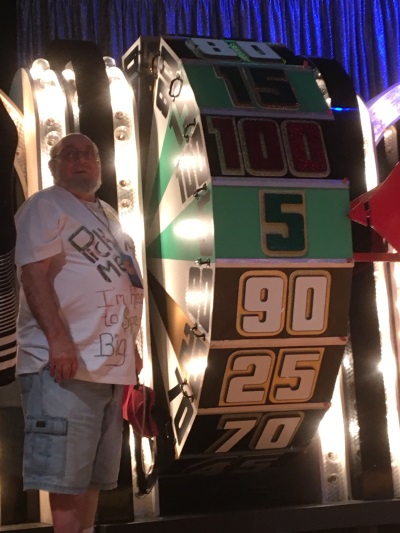 Due to his condition, Harry wasn't able to participate as an actual contestant. But his daughter Amy, who also happens to work as an aide for Crossroads, was selected and made it down to contestant's row. However she missed out on the chance to be an on-stage contestant when her bid on an electric guitar and amplifier went over the limit.
Thanks to the cooperation of the show's sponsors, Harry still got the full VIP treatment. After the show was completed, as special guest, Harry got what he considered to be his ultimate gift – the chance to "come on down" and spin the Big Wheel – thus fulfilling an almost-lifelong fantasy. In addition, the sponsors loaded him up with merchandise from the show and a special VIP laminated plaque as a keepsake. In addition, he got a backstage tour of the show and had the chance to shake hands with Jerry Springer.
A Perfect Day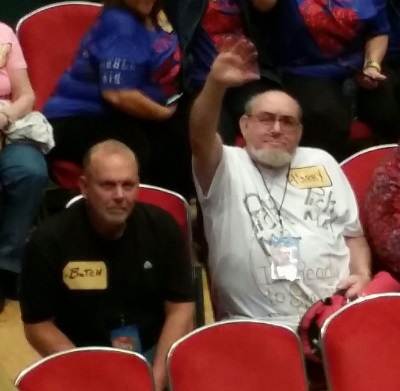 "We were all so thrilled to be able to arrange this opportunity for Harry and Amy," said Crossroads Gift of a Day coordinator Ilona Rodgers.  "Just seeing the smile on his face and the excitement in his eyes while his daughter was bidding on the merchandise – you could tell it was an experience he truly enjoyed. It really turned out to be a perfect day for both of them."
"It was a lot of fun," said Amy Hileman. "It was wonderful to see my dad's eyes light up the way they did. Just the chance to give him one last special moment like this was an experience I'll always remember and that we'll always be grateful for."
The Gift of a Day program is designed to give each patient the chance to have one perfect day. Each event is as unique as the individual patients. 
Read more Gift of a Day stories.
To learn more about how Crossroads Hospice & Palliative Care supports terminally-ill patients, please call 888-564-3405.
If you found this information helpful, please share it with your network and community.
Copyright © 2016 Crossroads Hospice. All rights reserved.