How Palliative Care Supports Dialysis Patients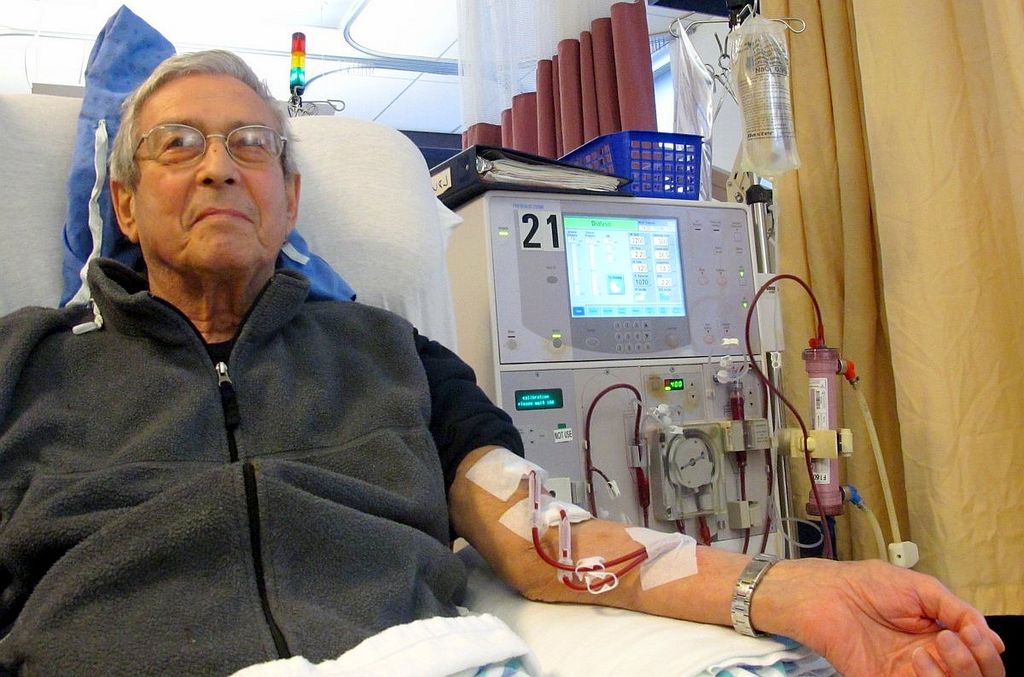 Our kidneys are part of our body's filtration system. When they are functioning properly, they filter waste and extra water out of our blood to make urine. This helps to control our chemical levels and blood pressure. It also keeps our bones healthy and helps our body produce red blood cells to carry fresh oxygen throughout our body.
When they're not functioning properly, excess waste and water flow back into the bloodstream, causing problems with your heart, lung, blood and bones.
We call this loss of kidney function chronic kidney disease or chronic kidney failure. Once it progresses to end-stage kidney failure, chronic kidney disease is fatal without dialysis or a kidney transplant.
The National Kidney Foundation recommends that "Patients on dialysis experience a bewildering and often unspoken struggle between life and death that should be addressed with palliative care therapies."
How Palliative Care Supports Dialysis Patients
Palliative care is specialized medical care and support for anyone dealing with a serious illness. The goal of your palliative care team is to improve the quality of life for dialysis patients and their families in four ways:
Symptom Management
Palliative care for dialysis patients provides an extra level of support by managing symptoms between dialysis treatments and appointments with your doctor. Your team will work with you to manage pain and fatigue from your chronic kidney disease in addition to symptoms from other related health conditions such as diabetes, high blood pressure and heart disease.
Emotional Support
Palliative care focuses on treating the whole patient, which includes making sure emotional and spiritual needs are addressed for the patient and their family. Your palliative care team will also support you by helping to explain the expected disease progression and treatment options for chronic kidney disease including dialysis and transplants.
Resource Connections
Your palliative care social worker can connect you and your family to additional support available for dialysis patients including transportation, meal delivery, financial support and additional help in the home. The team is tapped into community non-profits, local volunteers and state and federal programs, which can help reduce the burden on the patient and their family.
Improved Communication
Your palliative care team works with all your doctors and treatment providers to ensure that everyone is kept in the loop. Dialysis patients can set up a palliative care consultation early in their diagnosis to put together a treatment game plan.
Learn More about Palliative Care
Palliative care is available to anyone facing a serious illness. You do not need to be terminally ill to receive the support of palliative care.
Your Crossroads Hospice & Palliative Care team can provide palliative care for dialysis patients in their home, assisted living facility or long-term care facility. To learn more about whether palliative care is right for you, call 1-888-564-3405.

If you found this information helpful, please share it with your network and community.
Copyright © 2016 Crossroads Hospice & Palliative Care. All rights reserved.