Police K-9 Units Give Hospice Patient a Perfect Day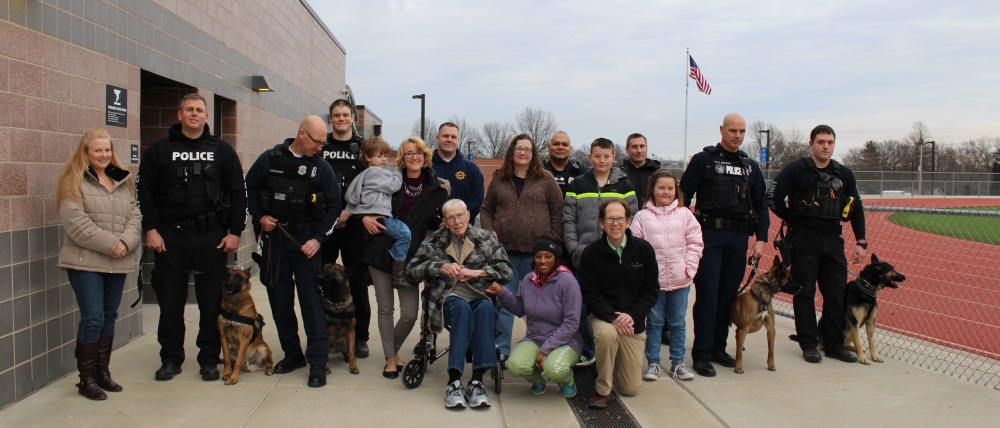 Crossroads Hospice patient Larry Walker has loved German Shepherds ever since he was a little boy and had one of his own for a pet.
As Larry grew up, he came to admire them even more because of the way police K-9 units were able to train them to assist in police work – capturing and restraining perpetrators, sniffing out narcotics, protecting their human colleagues and citizens from violent attacks, and more.
Recently, K-9 officers from six local Kansas police departments – Kansas City, Leavenworth, Lenexa, Bonner Springs, Shawnee and Tonganoxie – helped Larry realize a lifelong dream to see an up-close demonstration of a K-9 Police Dog training program. The exercise featured German Shepherds and Belgian Malinois service dogs taking part in a variety of bite-suit-attack drills, obedience training and hide-and-seek exercises involving illicit drugs.
Family Joins in the Ultimate Gift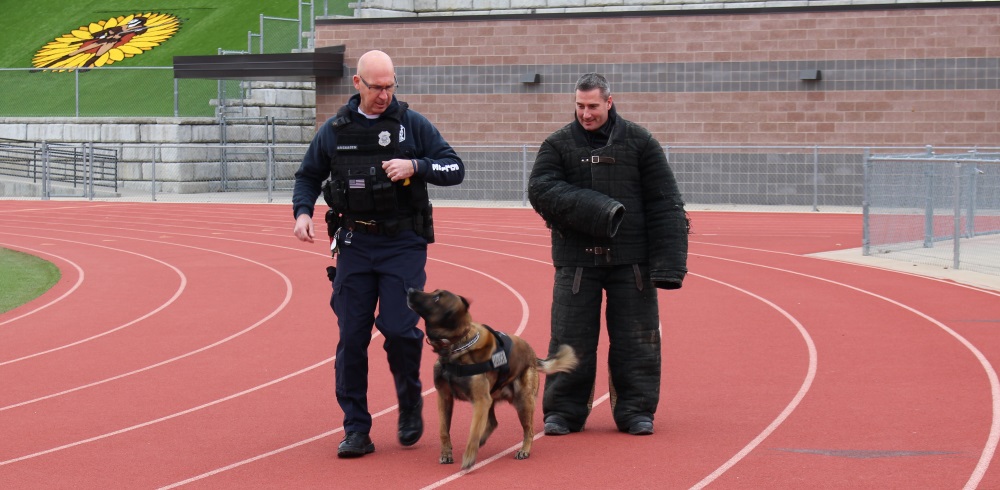 To add to the enjoyment of the day, Larry was joined by his daughters, Bethany and Sheena, along with his grandchildren, all of whom enjoyed watching the dogs being put through their paces.
According to Bethany, it is Larry's hope that his next career will be as a K-9 trainer, training German Shepherds to be service dogs.
Crossroads volunteer manager Veronica Evans and social worker Roxanne Janzen worked closely with Larry's family and their Crossroads team to coordinate the outreach effort to the local police departments and arrange for a suitable location for the demonstration to take place.
A Perfect Day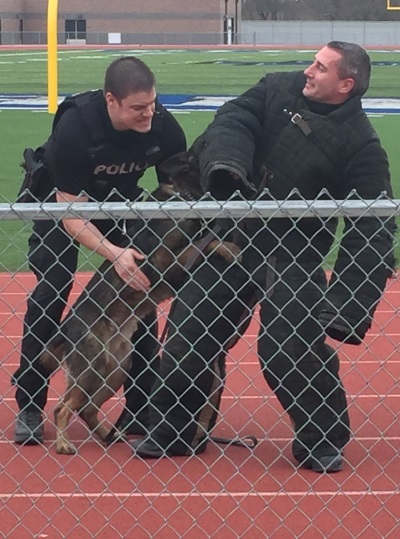 "All the police K-9 teams were terrific to work with," said Veronica.  "Initially we had three local departments who stepped forward once they heard about this idea of a perfect day for our patient. Pretty soon we had a total of six local departments involved and then it was just a matter of finding a central location that would be convenient for the patient and provide enough space for the K-9 teams to do their thing."
She said the police officers went above and beyond in their efforts to make Larry feel part of the team. They even made sure he was able to personally greet and interact with each officer.
Afterward, Larry, his family and the police officers were treated to lunch where the camraderie continued to build.
"You could tell from Larry's smile that this was a real treat for him," said Veronica. "Both he and his grandkids thoroughly enjoyed the entire experience."
The effort is part of Crossroads' ultimate gift program. Its goal is to bring to life a patient's vision of what the perfect day might be.
The Gift of a Day program is designed to give each patient the chance to have one perfect day. Each event is as unique as the individual patients.  
Read more Gift of a Day stories.
To learn more about how Crossroads Hospice & Palliative Care supports terminally-ill patients, please call 1-888-564-3405.
If you found this information helpful, please share it with your network and community.
Copyright © 2017 Crossroads Hospice. All rights reserved.