Gift of a Day: Celebrating a Shriner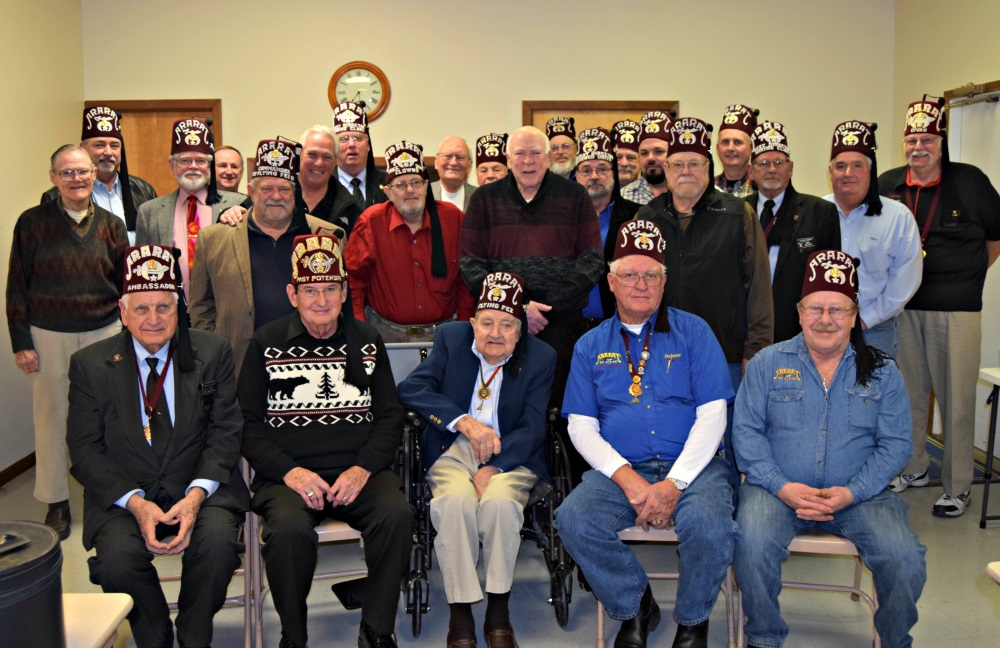 Ralph Dye is 91 years old and he has been a Shriner for the past 40 years. He is the oldest living member of his lodge.
Ralph has had quite a distinguished history with the Shriners organization. Knowing that many sick children need to travel quite far for care, he was a member of the Flying Fez, flying ill children to hospitals out of state.
For his Gift of a Day, he wanted to go back to his the lodge and have one more evening with his Shriner brothers. It was supposed to be a regular meeting, but they pulled out all the stops, turning the evening into a dinner and celebration to honor Ralph for his years and dedication. Shriners from several surrounding lodges also came out to celebrate Ralph.
The Gift of a Day program gives patients one perfect day. For some, it is a musical performance or a special outing. For Ralph, it was one special night with his Shriner brothers.
If you have questions about the unique programs from Crossroads Hospice & Palliative Care, please call us at 1-888-564-3405.
Additional Reading:
Police K-9 Units Give Hospice Patient a Perfect Day
Patient Gets the Star Treatment for her Gift of a Day
Hog Heaven: Harley Davidson Gift of a Day
If you found this information helpful, please share it with your network and community. 
Copyright © 2017 Crossroads Hospice & Palliative Care. All rights reserved.