After A Loved One Has Passed, What Happens Next?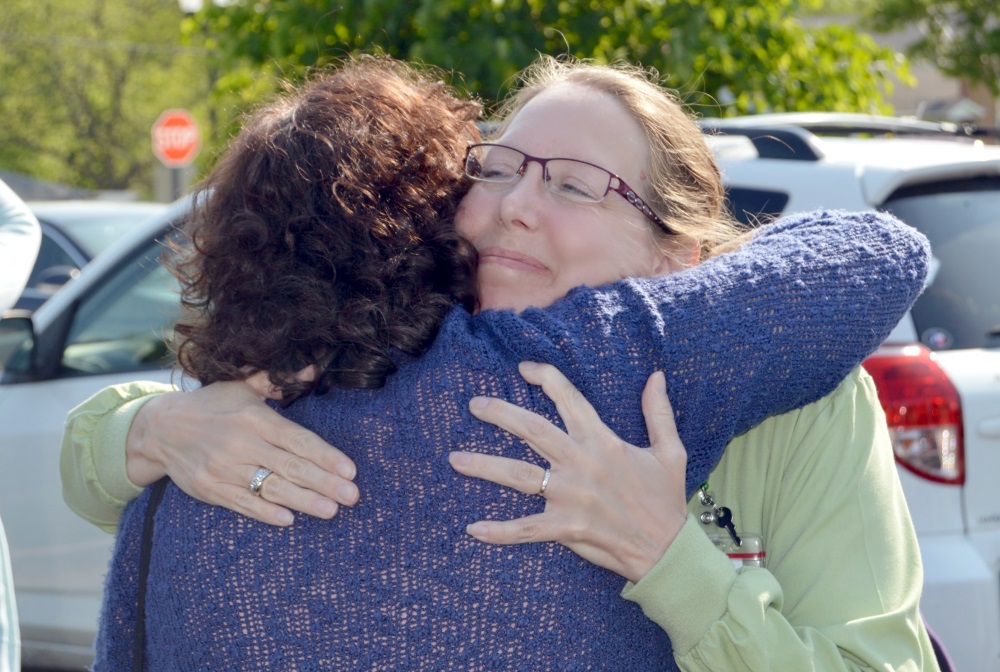 In the initial moments after a loved one has passed away, it's important to know that nothing needs to be done immediately. Some individuals choose to stay with their loved one for a period of time, others will move to another room. Do what feels right for you.
Whatever feels right for you–Crossroads Hospice & Palliative Care is here to support that decision.
The Crossroads team will offer support through the entire end-of-life process. They will provide post-mortem care including a full body bath and a redressing of your loved one into clean clothing. Family members are welcome to participate in this process or they may wait in another room. Again, it is important to do what feels right for you.
There are, of course, a number of steps which should be followed accordingly in any case.
After death: next steps.
As soon as possible, the death must be officially pronounced by a registered nurse, physician, coroner or medical examiner. If the death occurs at home, a Crossroads nurse will pronounce the death as well as complete all the necessary paperwork. If the death occurs in a facility or hospital, their staff may have their own process for completing and filing these papers.
After your loved one has passed away, it is important to contact the funeral home as soon as you are ready so that they can assist in the preparation of your loved one's body for transport. Most funeral homes will arrive within the hour. Families may stay with their loved one while his or her body is prepared for transport or they may leave the room. Some individuals ask that a rosary or special token of remembrance be placed with their loved one before they are transported to the funeral home.
The body will then be placed on a stretcher and transported by car to the funeral home for additional preparation. While this occurs, it may be a good time to notify any friends or family who have not yet been called.
Where to turn for support.
Every person grieves differently. Some individuals need time alone to rest in the hours after their loved one has passed. Others find comfort in keeping busy with funeral preparations.
Crossroads bereavement coordinators are available to assist family members in their time of grief. In addition, we offer complimentary Grief Recovery Groups to the public in all the communities we serve. Please contact us at 888-564-3405 to learn more about upcoming grief support groups in your area.
Additional reading:
After Death: What Happens Next?  
Understanding Anticipatory Grief
Online Grief Support: How Facebook Helps Us Cope
If you found this information helpful, please share it with your network and community. Copyright © 2017 Crossroads Hospice & Palliative Care. All rights reserved.