Take Me Out to FanFest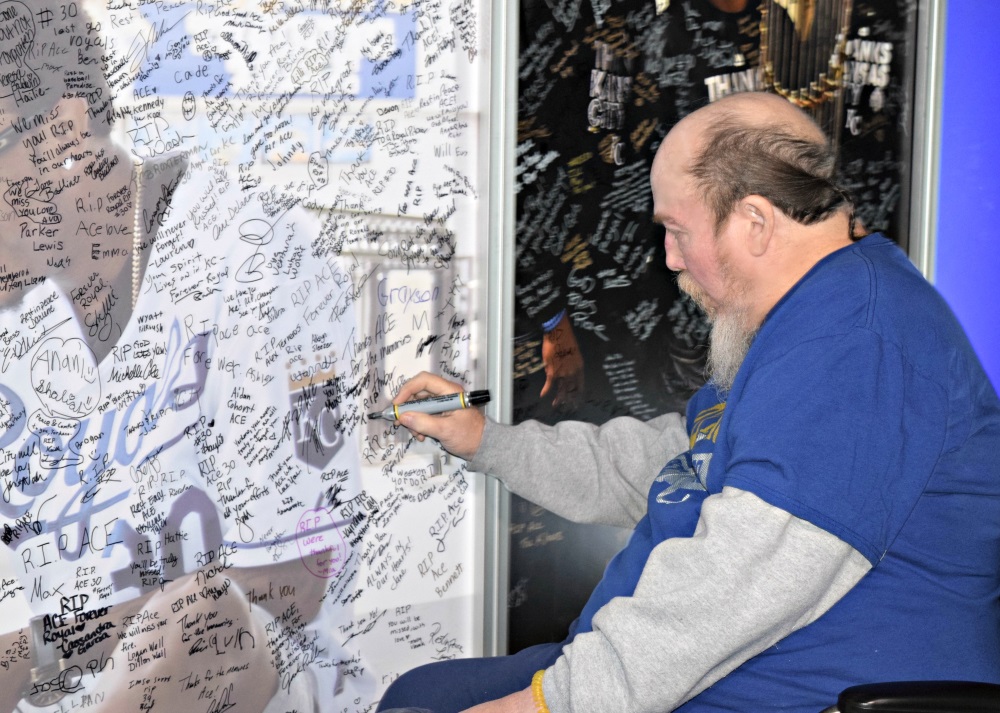 Jim Robbins has been a lifelong Kansas City Royals fan and attended the 1985 World Series Parade, so we knew his Gift of a Day would involve the team.
When he heard about the recent death of Royals pitcher Yordano Ventura, he wanted attend the Royals Fan Fest to fan fest to pay his respects and sign the memorial wall. It was an emotional moment for Jim and many fans.
While at Fanfest, Jim also met a few current and past players - and even got to see his favorite player Salvador Perez.
At FanFest, Jim wore the same hat he wore through the 1985 and 2015 World Series wins.
Gift of a Day
The Gift of a Day program gives terminally ill patients the chance to have a perfect day doing an activity they enjoy. For some, it's a last wish. For others, a dinner with their family. For Jim, it was celebrating the team he loves. To learn more about the Gift of a Day program, please call us at 1-888-564-3405.
Recommended Reading:
Patient Throws Opening Pitch at Kansas City Royals Game
Community Generosity Makes Gift of a Day Events Possible

If you found this information helpful, please share it with your network and community.
Copyright © 2017 Crossroads Hospice. All rights reserved.