A Swimmingly Colorful Day at the Cleveland Aquarium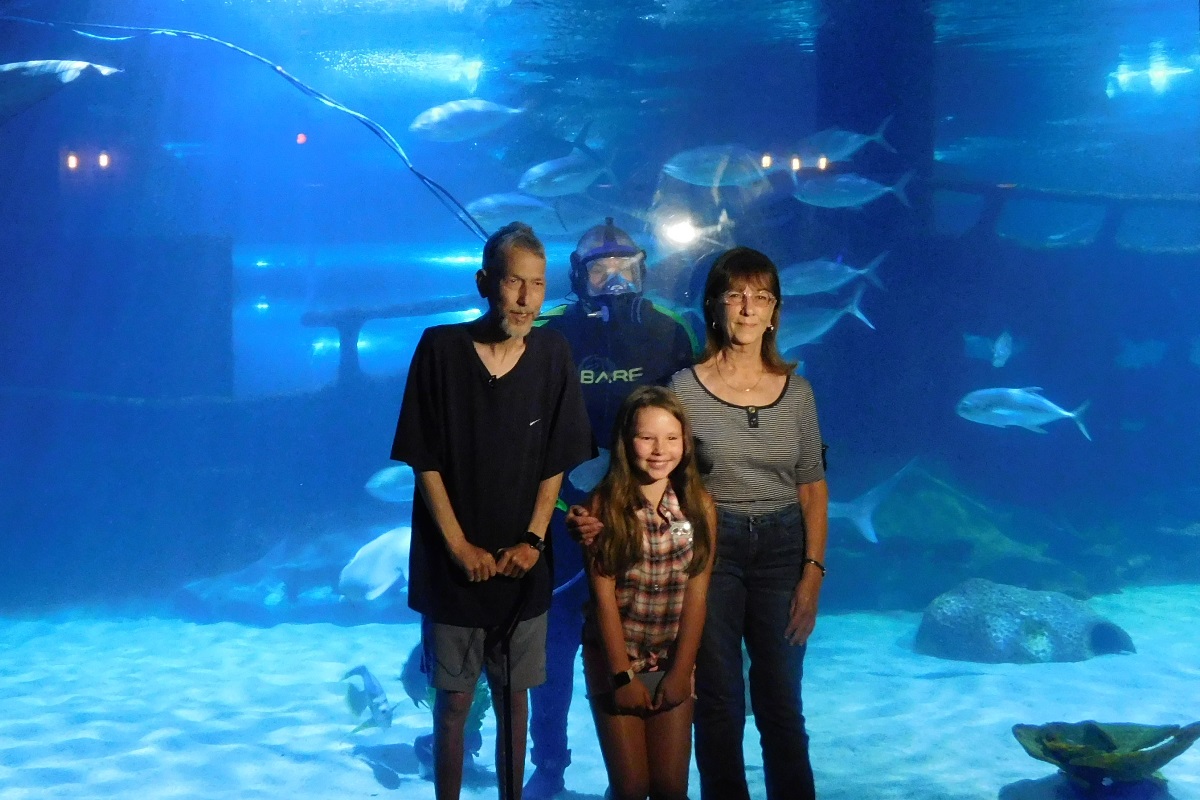 Crossroads Hospice & Palliative Care patient Russell Milkovich has always loved his fish – their bright, glistening colors, the way they move, the peace and tranquility that they provide as they swim in the tanks that he has kept since he was young.
So when Crossroads Gift of a Day Coordinator Emily Horn arranged a special visit to the Greater Cleveland Aquarium for Russell and his family, he couldn't have been more thrilled. The Aquarium is home to reptiles and a wide range of fish from Lake Erie and across the globe.
"When I called Russell and told him about what we had planned for his ultimate gift, he absolutely loved the idea," said Horn. "It's an aquatic adventure that he's been looking forward to for years."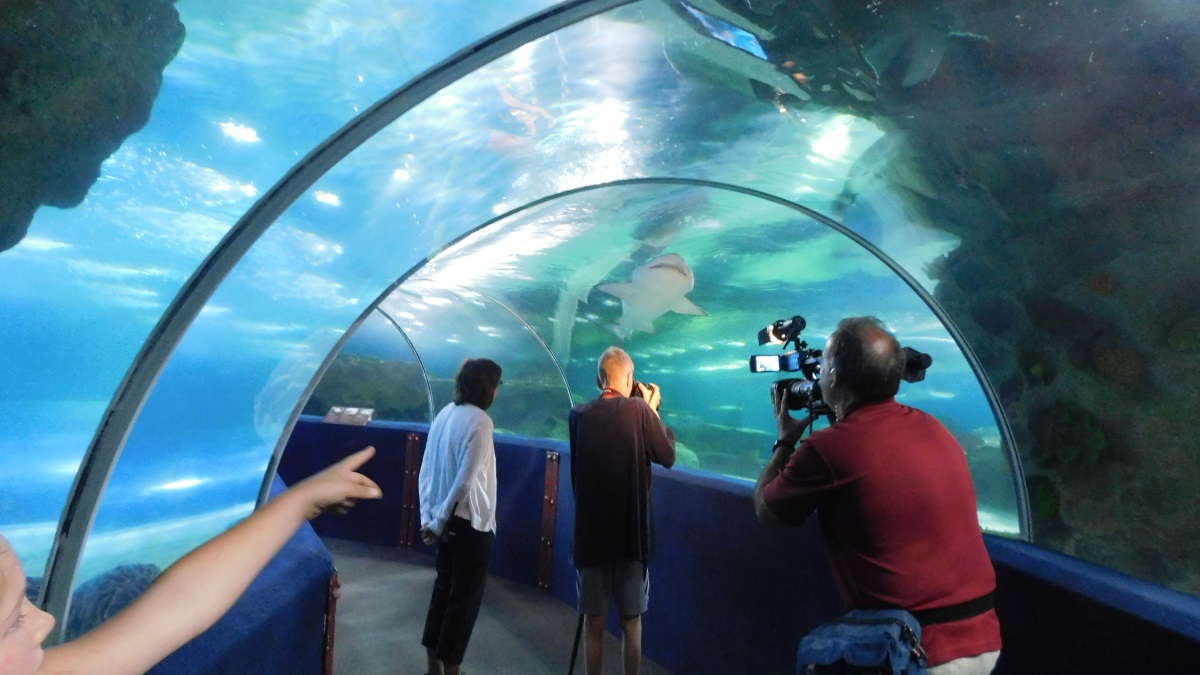 Cleveland Aquarium Steps Up to Make A Perfect Day
Russell, accompanied by his mother and teenage daughter, were met at the door by one of the facility's trained Aquarists for a personal tour of the aquarium, which includes more than 50 colorful exhibits.
The Aquarist, along with a number of other Cleveland Aquarium staff members, provided Russell and his family with firsthand insights on the wide range of animals that the Aquarium houses, including catfish, archerfish, Moon jellyfish, lionfish, a Giant Pacific Octopus, cownose stingrays, moray eels, and five species of sharks.
Russell and his family were able to spend a full hour exploring the Aquarium and wandering among the displays which included a shark exhibit. Afterward, an Aquarium staffer presented him with a pair of shark teeth as a special gift.
Adding to the excitement was the presence of a local Cleveland TV news crew, which was there to cover the event.
In addition, the Aquarium treated Russell and his family to a complimentary green screen photo session that placed them among their new found fishy friends as a virtual reality remembrance of their trip.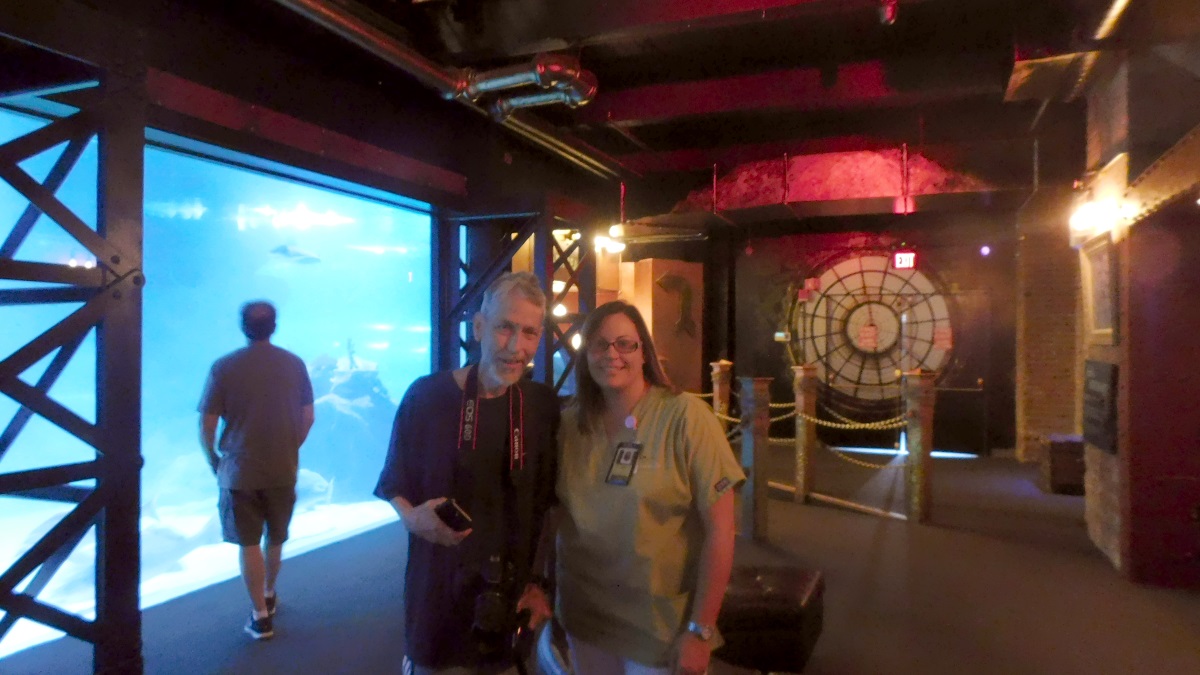 The Ultimate Gift
Crossroads nurse Jodi Morris accompanied Russell and his family on the expedition and says the patient was thankful for the opportunity to fulfill a lifelong dream.
"It was very exciting for Russell to have the chance to visit the Greater Cleveland Aquarium. I know it's something he's wanted to do for many years," said Jodi. "And being able to be right there up close with so many beautiful fish was a thrill in itself."
"Russell and his daughter and mother all thoroughly enjoyed themselves and the entire tour," she said. "It really was a perfect day."
The effort was part of Crossroads' ultimate gift program. Its goal is to bring to life a patient's vision of what the perfect day might be.
The Gift of a Day program is designed to give each patient the chance to have one perfect day. Each event is as unique as the individual patients. 
Read more Gift of a Day stories here.
To learn more about how Crossroads supports terminally-ill patients, please call 1-888-564-3405.
If you found this information helpful, please share it with your network and community. Copyright © 2017 Crossroads Hospice. All rights reserved.