A Gift of a Day Escort for a Deserving WWII Veteran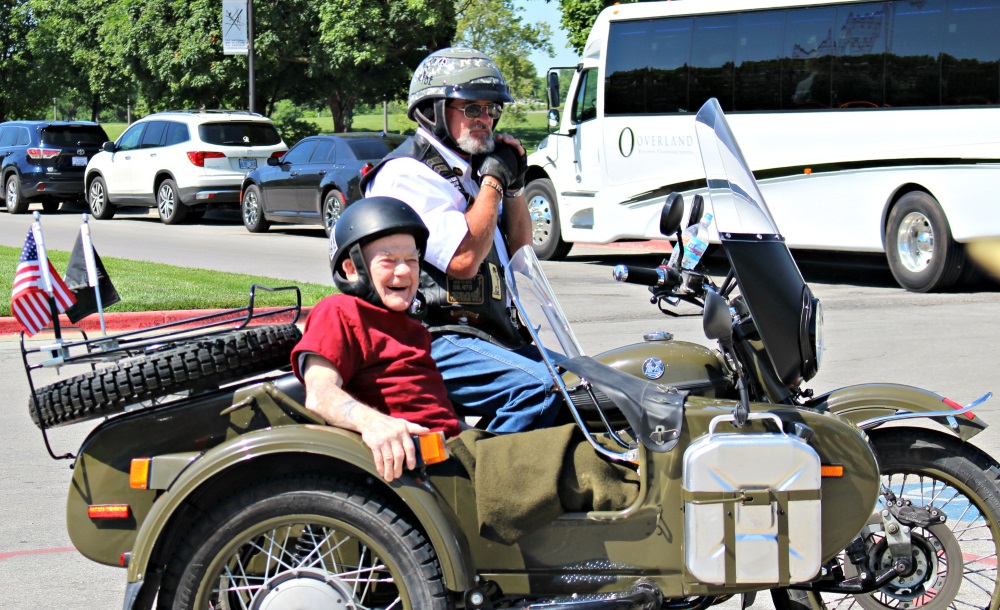 Donald Starcher joined the Navy during World War II at age 15, hiding his true age from recruiters. Now 87 years old, this proud Veteran, wanted to visit the National World War I Museum in Kansas City, MO for his Gift of a Day.
When a Crossroads Hospice Veteran Volunteer mentioned the upcoming Gift of a Day to the members of the Post 21 Legion Riders, they jumped at the chance to escort Donald to the museum.
Our team was with Donald, preparing for the trip to the museum when the Post 21 Legion Riders arrived on their motorcycles.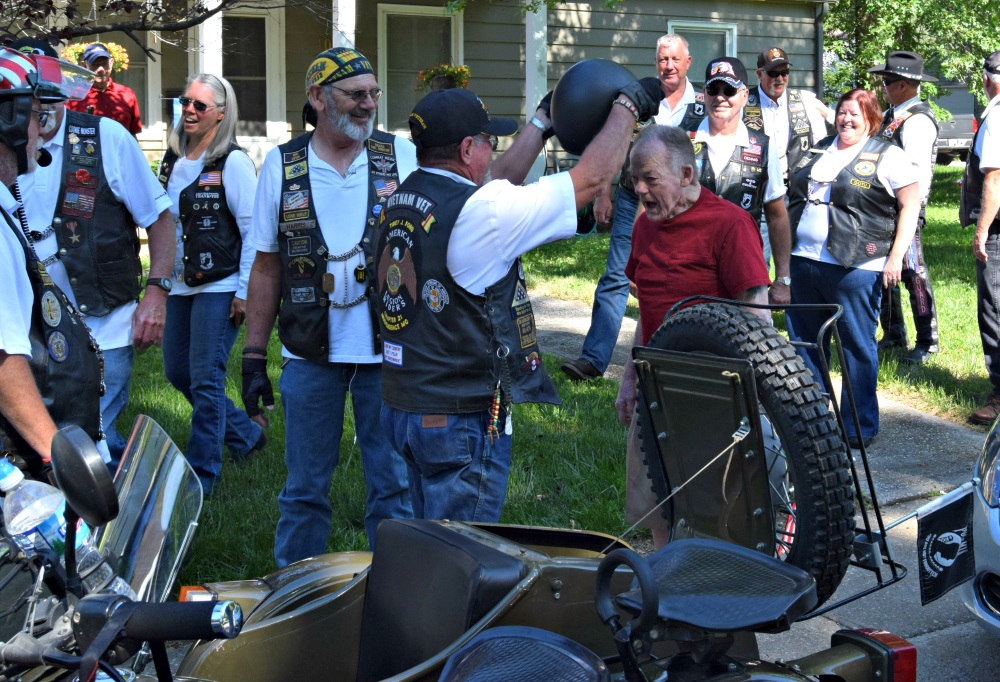 Donald was given helmet and a place of honor in a WWII-style motorcycle sidecar.
The group escorted Donald to the WWI Museum where he was greeted by members of the community waving flags in his honor.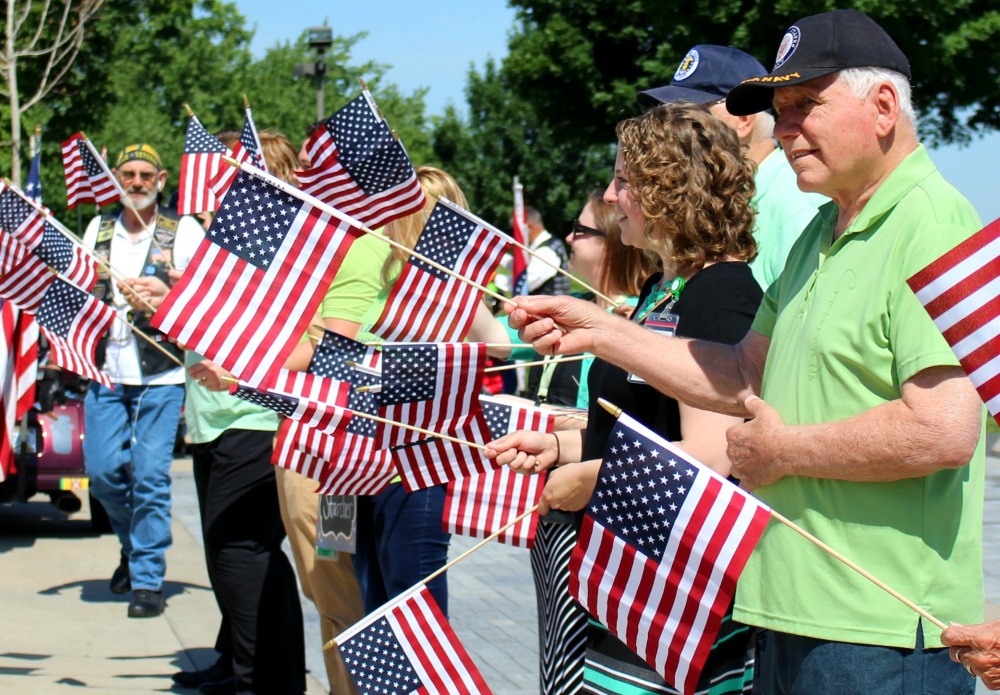 At the museum, Donald was thanked for his service with a Veteran Recognition Ceremony.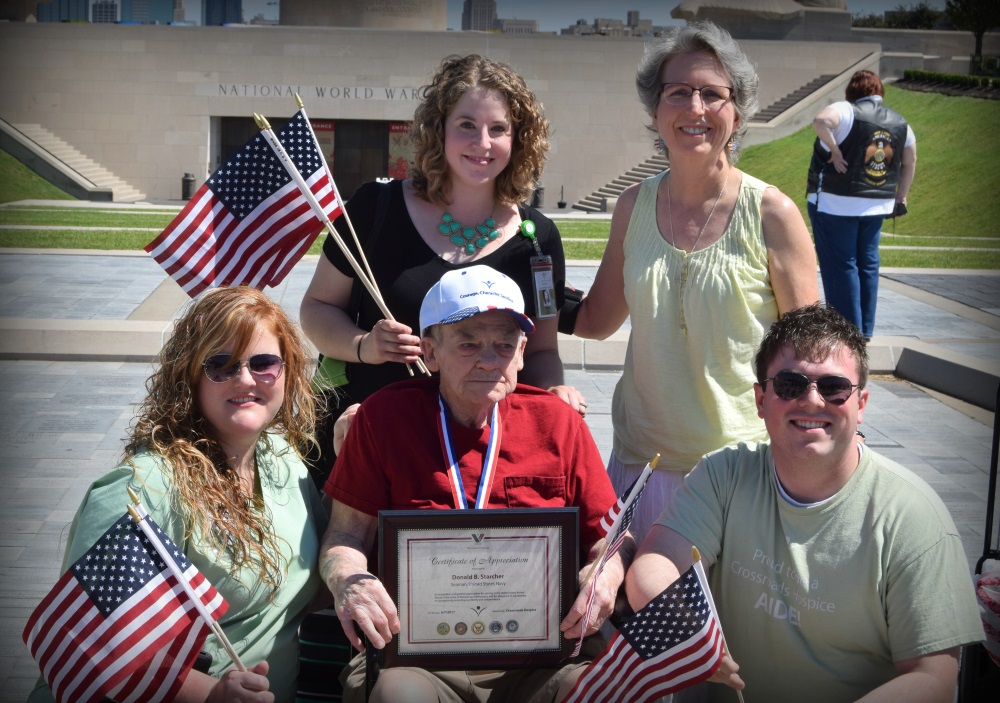 Action News 41 was there to cover the events of the day.
Special thanks to everyone who came together to make this a perfect day for Donald.
Gift of a Day Program
The Crossroads Hospice Gift of a Day program is designed to give patients one perfect day doing an activity they love. For some, that is a special day with family at the zoo. For others, it's a chance to try something they've always wanted to do. For Donald, it was an exciting motorcycle escort by fellow Veterans and a celebration of his service.
For more information about the Crossroads Hospice & Palliative Care Gift of a Day Program, please call 1-888-564-3405.
Recommended Reading:
WWII Veteran Honored at Whiteman Airforce Base
From Hospice to Harley: A Perfect Day for a Vietnam Vet
Harley Brigade Recharges Patient's Engine
If you found this information helpful, please share it with your network and community.
Copyright © 2017 Crossroads Hospice & Palliative Care. All rights reserved.