Irish Dancers Add Extra Joy to Patient's Gift of a Day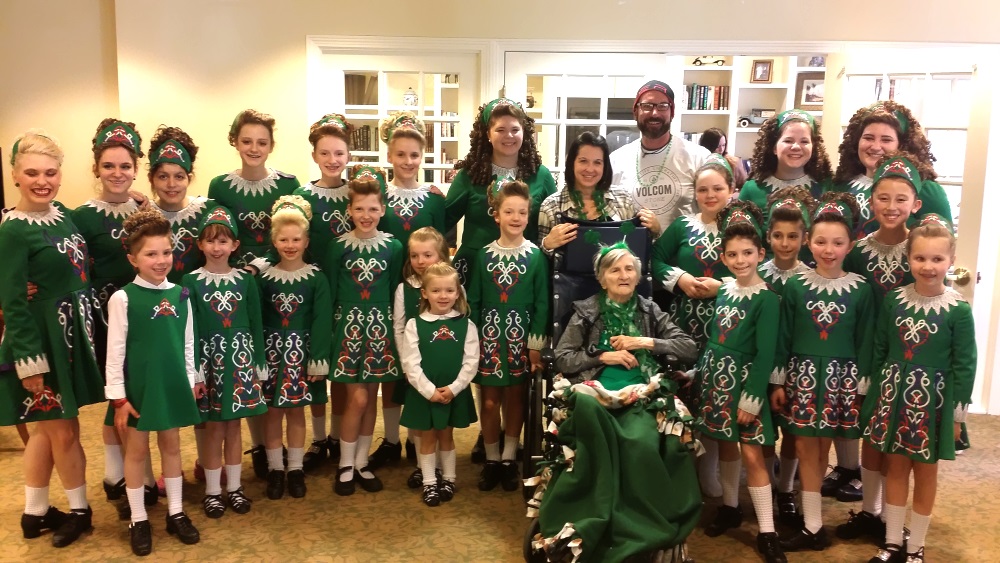 The luck of the Irish has always been with Elizabeth Saxon. All four of Elizabeth's children were Irish dancers when they were young . Her son Rick was even a national qualifier.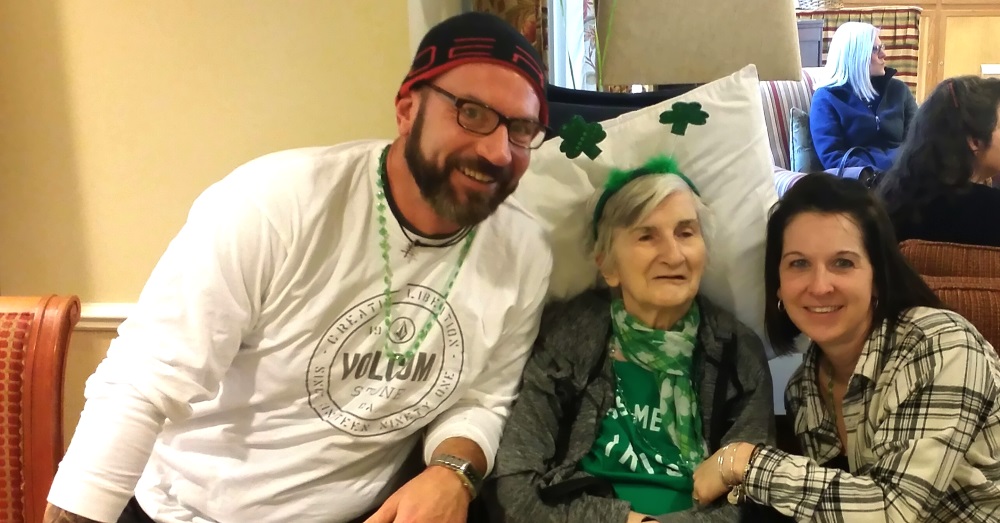 She was the kind of mom that would take them to all their practices and all their competitions around the area and other states and really loved to be there for them. Irish dancing meant so much to her as she loved to celebrate her Irish heritage.
For her Gift of a Day, Irish Dancers from the Leneghan Academy of Irish Dance of Westlake, OH performed for Elizabeth. The dancers range in age from three to seventeen, all with an uplifting Irish spirit.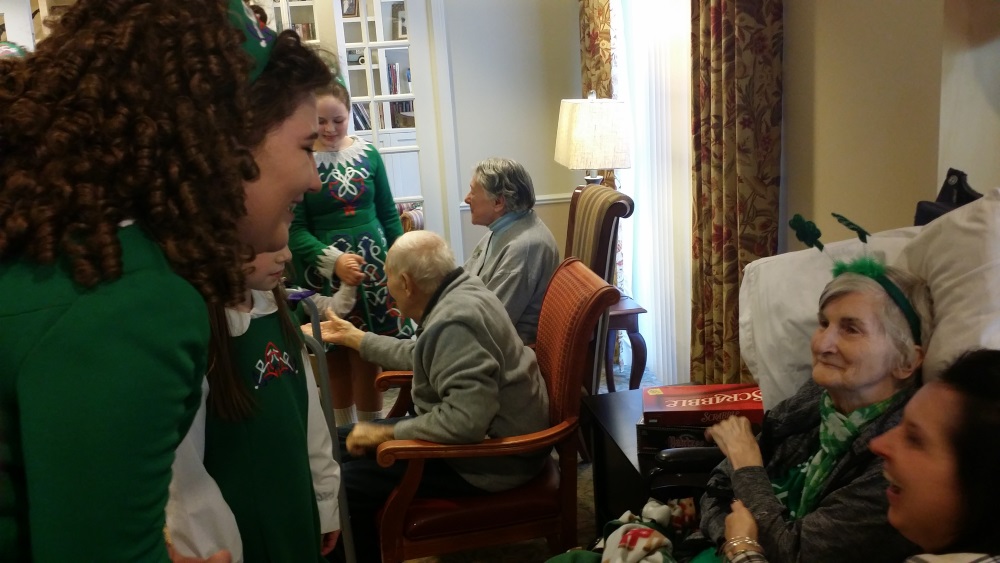 After their performance, they greet residents in the facility and presented Elizabeth with a gift.

Gift of a Day
The Gift of a Day program is designed to give our patients one perfect day. For some, it means dinner with their family. For others, it's doing something they've never done before. For Elizabeth, it was recreating some of the happy times she and her family have spent together celebrating their heritage. Erin go Bragh!
For more information about the Gift of a Day program or if you know someone who could use the support of hospice care, please call us at 1-888-564-3405.

Recommended Reading:
Green Team Goes All Out for Irish Gift
Paying Homage to a Spirited Irish Heritage
Patient Takes Center Stage with Clog Dancers on "Gift of a Day"
If you found this information helpful, please share it with your network and community. 
Copyright © 2017 Crossroads Hospice & Palliative Care. All rights reserved.