Blake Shelton Grants Hospice Patient's Birthday Wish
Elda Dotson had a simple wish for her Gift of a Day - a 70th birthday kiss from none other than country music star Blake Shelton. Okay, maybe that's not so simple, but we decided to give it our best. At the very least, Elda would see a great show.
Blake Shelton was on tour, but he wasn't coming to the Kansas City area. The closest date was a few hours away in Omaha, NE. A bit far for a day trip, so Harrah's Council Bluffs Hotel and Casino generously donated hotel rooms. Elda was on her way to Omaha!
We had arranged for tickets to the concert, and Elda and our team members were soon in their seats awaiting the show. Venue staff at the CenturyLink Center were quick to realize that Elda wasn't going to see very well from her wheelchair once the show started, so Elda was escorted to the very front row. Operation Birthday Kiss was a go!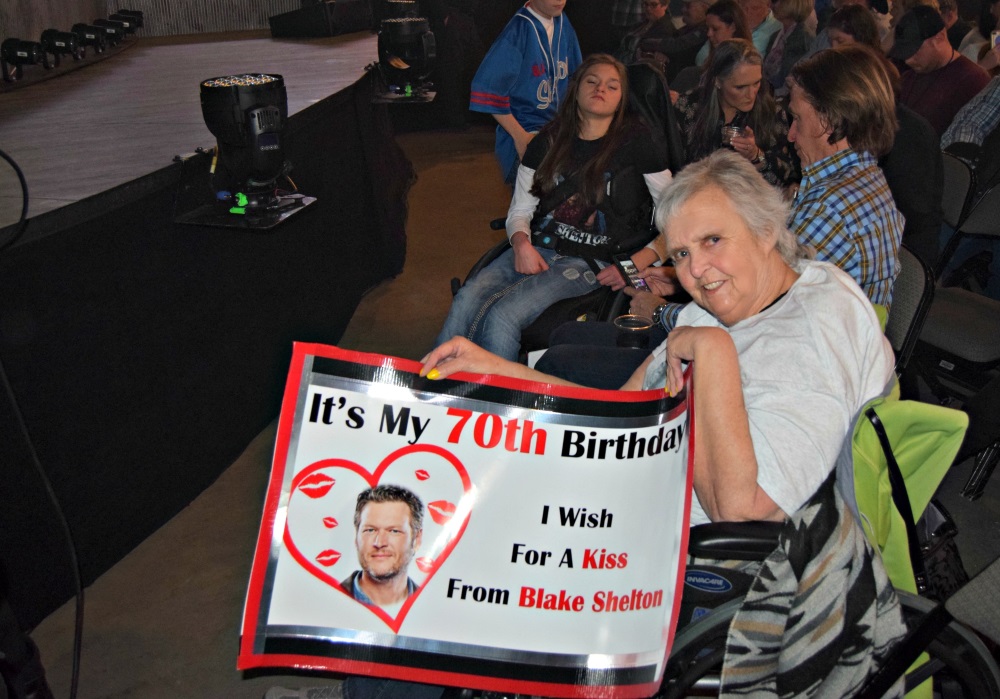 Elda was wearing an "Elda Loves Blake" t-shirt, and Gift of a Day Coordinator Tracy Bunch had made a sign for Elda's birthday to help attract Blake's attention.
It worked! He noticed the signed and pointed right at Elda.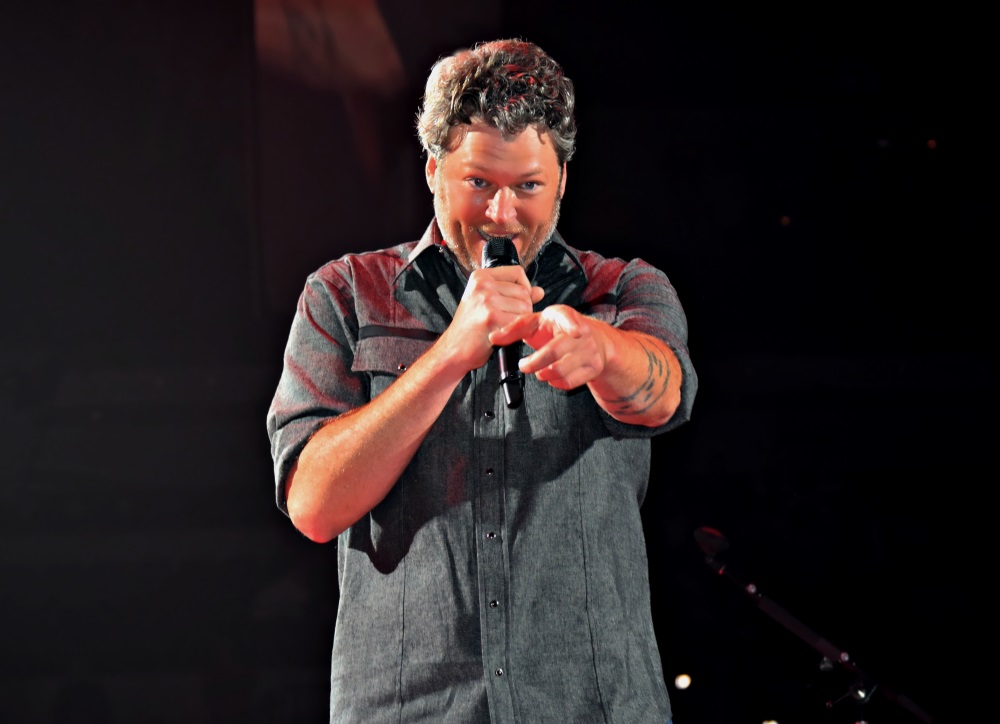 Then it all came together. Blake moved down the steps, interacting with people in the audience as he made his way to Elda. He climbed down, and as he sang to her, Elda got her kiss!
It was a perfect 70th birthday present for our patient, and she loved every moment of this special Gift of a Day.
Gift of a Day.
Based on Jim Stovall's book, The Ultimate Gift, Crossroads Hospice & Palliative Care developed the Gift of a Day program. The program is designed to give terminally ill patients one perfect day. Built into their care plan, it is a special event to look forward to and creates memories to cherish.
For more information about the Gift of a Day program, please call 1-888-564-3405.
Recommended Reading:
Two Country Music Divas, One Unforgettable Gift
Touring Elvis' Heartbreak Hotel
Gift of a Day Serenade for Former Country Player
If you found this information helpful, please share it with your network and community. 
Copyright © 2017 Crossroads Hospice & Palliative Care. All rights reserved.