What is a Legacy Video?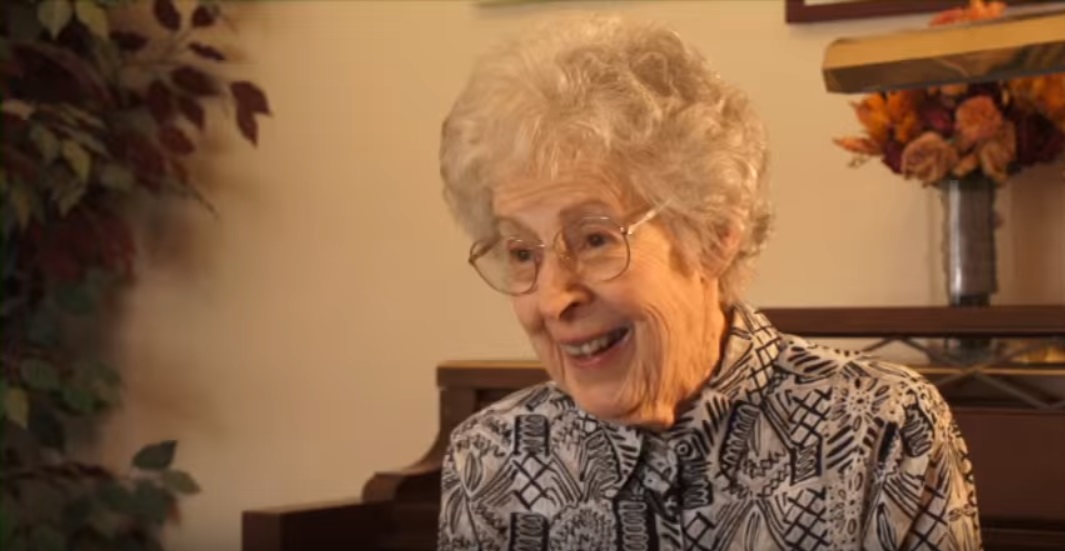 Simply put, a legacy video is a short personal documentary that family and friends make in an effort to highlight a loved one's stories and accomplishments. Not only does this act as a device that family and friends can use to aide in the grieving process, but it also helps to preserve the legacy of an individual approaching end of life.
Every person is a living library full of stories and information. This fact makes – even beyond inheritances – a person's life stories among the most valuable of things that they have to pass on after death.
Can legacy videos really help in the grieving process? 
A legacy video is not all that different from the Life Journals offered as a part of unique patient care programs here at Crossroads Hospice & Palliative Care. In over twenty years at Crossroads, experience has taught us that there are a few things most people want at the end of life:
To be remembered
To pass down life experiences and beliefs
To know that their life mattered
Much like a Life Journal, a legacy video offers a tactile and easily viewable way to fulfill each of these desires. While grieving, families can both take solace in the fact that they helped fulfill their loved ones at end of life and that they have this legacy video to use in connecting with and remembering them when times become difficult. 
What does a legacy video look like? 
A legacy video can look a number of different ways. The most common (and often effective) typically features direct storytelling from the person it features in conjunction with photos from that person's lifetime, which work to reflect those stories. The internet is chock-full of wonderful legacy videos that exemplify powerful end-of-life storytelling.
Here are a few:
Valene Turner's legacy video focuses heavily on her childhood, marriage, and hobbies, featuring plenty of visuals to represent all three.
Cyndi Moore's incredibly emotional legacy video closes with a special message for her children.
This couple's video sample features a different type of storytelling, focusing primarily on their joint journey rather than their individual ones. 
What does one need in order to create a legacy video?
When it comes to having a legacy video created for your loved ones, there are two primary options: to have it done professionally by a videographer or to do it yourself (DIY). Professional resources like Family Legacy Video and Legacy Multimedia offer both video creation services and webinars for how to get started on editing your own video.
If opting for the DIY route, the average person could likely use a few pointers. Here are some things that you'll need in the creation of a legacy video.
Technology
The obvious first step is to address specifically what types of equipment you will be using to put the legacy video together. While a digital video camera should be preferred for quality purposes, the cameras on your average smartphones are now offering higher resolutions than ever before.
As far as actually editing the video, iMovie is an excellent and easy-to-use software for Mac users operating under a low budget. You can find some higher level options here and higher budget film equipment here.
Story
Next, you'll want to outline this person's story. What parts of their life are you hoping to address? What subject matter do you have the visual content (photos, etc.) to build around? Establishing this will be crucial for the next step.
Interviews & Content
What is a legacy video without compelling testimony? Conduct video interviews with your loved one and other selected family members. Ask questions like the following to elicit positively emotional responses: 
What is your favorite memory with this person?
Can you tell me about your childhood?
What people had the greatest impact on your life?
Also begin to gather photos, memorabilia, and old home movies to reflect the testimony in this video. These things can also be used to trigger positive memories throughout the interview process.
Editing
The next step is to use the video software that you decided upon to put it all together. You can find pointers on how to use the software here and here. Don't be shy either – ask one of those technology savvy family members to lend a hand!
Be sure to follow the outline you've drawn up closely, but also to leave room for last-minute changes based on the testimony and content gathered.
Viewing
Share the finished piece with everyone you love at the next family gathering. When your loved one passes away, make copies for everyone close to them so that they can cherish this person's memory for years to come.
Crossroads provides additional grief support and resources to loved ones of individuals diagnosed with a terminal illness or chronic medical conditions. Please call us at 1-888-564-3405 for more information about our grief recovery program or to refer a patient.
Recommended reading:
Life Journal: What Will Be Your Legacy?
Veteran Recognition Brings Families Together
Life Journals: We All Have a Story
If you found this information helpful, please share it with your network and community.
Copyright © 2017 Crossroads Hospice & Palliative Care. All rights reserved.