A Buckeye Bash Makes the Perfect Day for This Patient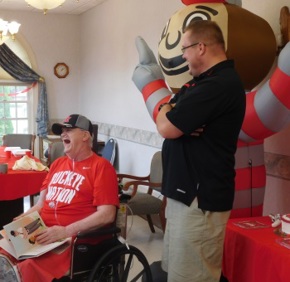 Crossroads Hospice & Palliative Care patient Richard Carpenter is a huge Ohio State football fan. You could say he bleeds scarlet and grey – the colors of his cherished Buckeyes.
Recently, Richard got the gift of a lifetime when he was the guest of honor at an Ohio State-themed party that was held at Riverside Manor in Newcomerstown, OH, the hometown of legendary Ohio State Buckeye head coach Woody Hayes.  
To help make his perfect day, Richard got to meet a number of former Buckeye celebrities and he was presented with an assortment of Ohio State-themed merchandise, including a T-shirt, a Buckeye baseball cap, and a drawstring backpack. In addition, Richard got to feast on his favorite meal – meatloaf from April's Country Kitch'n.
A Bevy of Buckeye Celebrities
Probably the most exciting part of Richard's day was a personal visit by former OSU offensive lineman Steve Myers, a member of Ohio State Football's All-Century Team, who presented Richard with a miniature helmet signed by his former teammate, Archie Griffin, the renowned Ohio State running back and still the only two-time Heisman Trophy winner.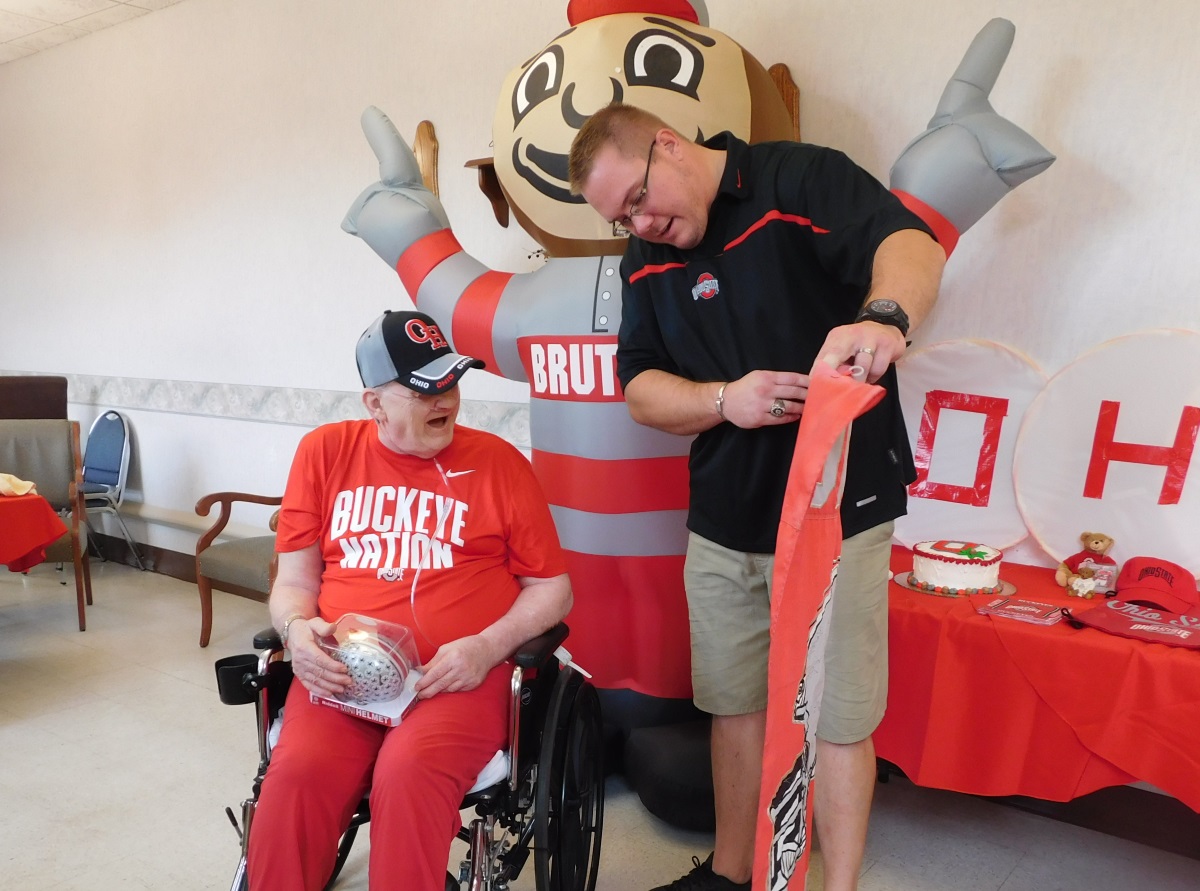 Another big name in Buckeye football lore, former OSU lineman T.J. Downing, rounded out Richard's special celebration by bringing him a signed football.  
A Perfect Day
"It really was a perfect day for Richard; you could tell he really enjoyed meeting some of Ohio State's former greats – as well as getting some nice mementoes from his favorite team," said Doria Kisling, Social Worker in Crossroads Hospice's Northeast Ohio regional office.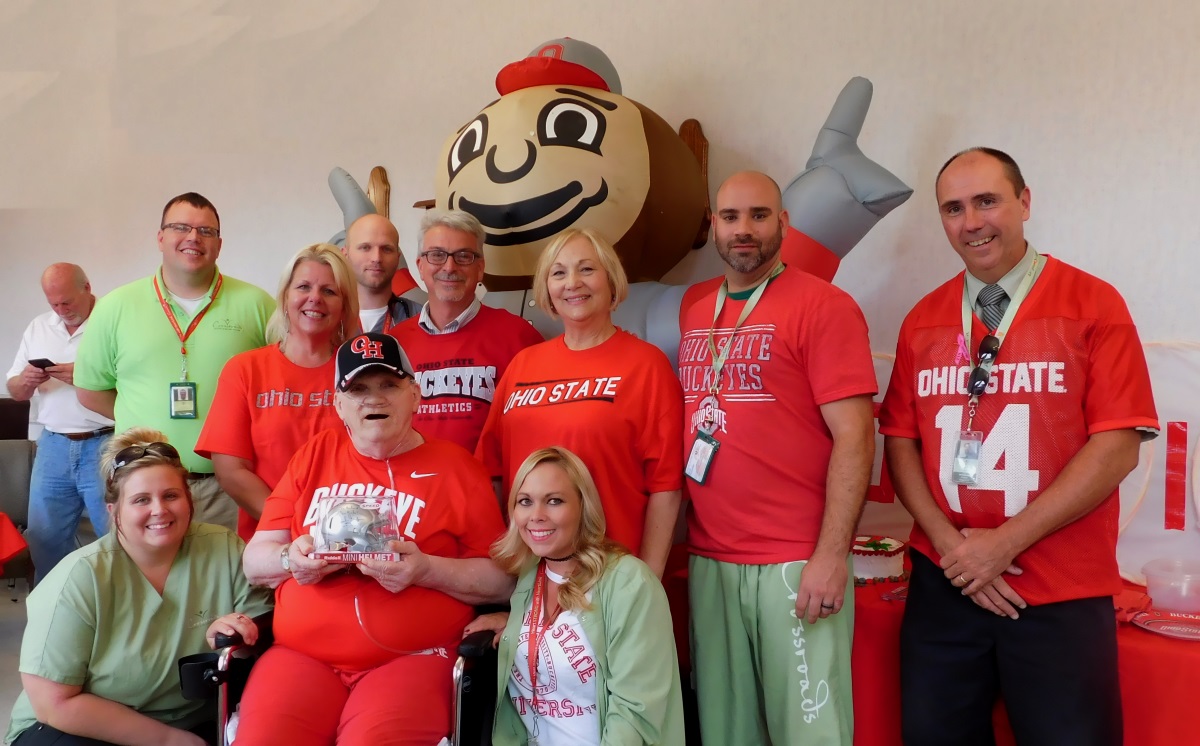 The effort was part of Crossroads' ultimate gift program. Its goal is to bring to life a patient's vision of what the perfect day might be.
The Gift of a Day program is designed to give each patient the chance to have one perfect day. Each event is as unique as the individual patients. 
Read more Gift of a Day stories.
To learn more about how Crossroads supports terminally-ill patients, please call 1-888-564-3405.
If you found this information helpful, please share it with your network and community.
Copyright © 2017 Crossroads Hospice. All rights reserved.