Gentle Horse Shares a Kiss with Hospice Patient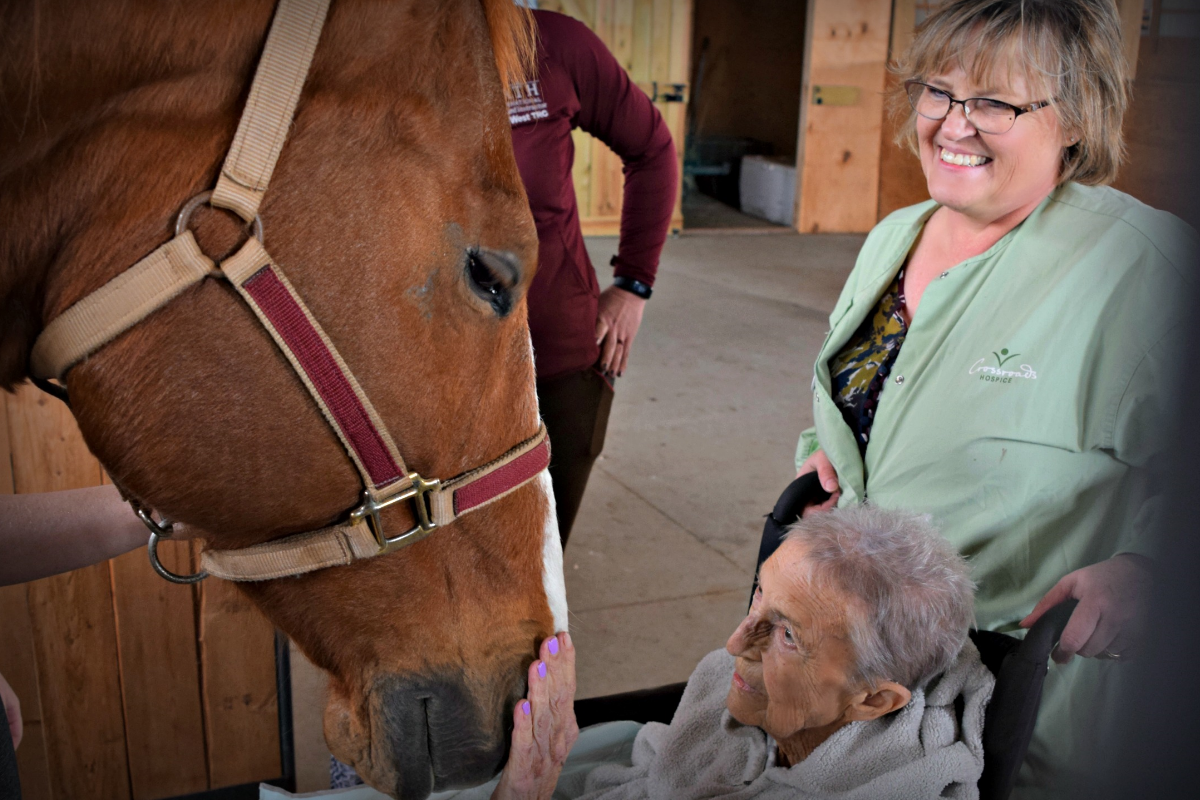 When our Gift of a Day team heard that our 90-year-old patient Gwen Koppen wanted to ride a horse, they wasted no time in making it happen for her. Within a few hours, Gwen was dressed in country western finery and setting off on her ride.
Hearing about this special lady, Boot Barn in Blue Springs, MO generously donated a pair of gorgeous boots, decked out with floral embroidery and sparkling crystals. Gwen was looking her best as we arrived at Due West Therapeutic Riding Center (Due West TRC) in Kansas City, MO.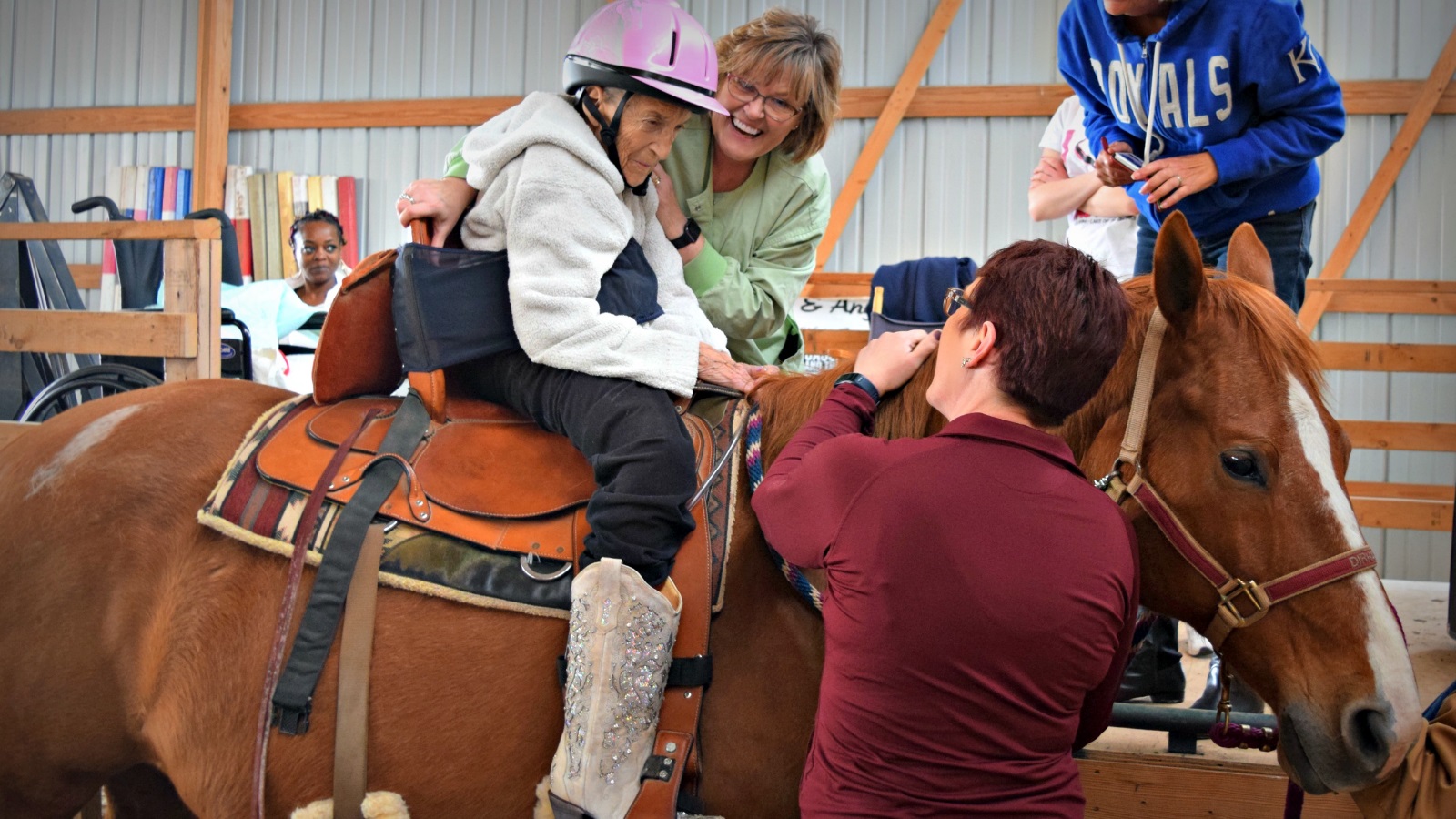 Due West TRC provides adults and children with disabilities and other therapeutic needs the opportunity to ride horses to enrich their spirit and improve their overall wellbeing. In just hours, they were able to arrange for our team to visit and gave Gwen her perfect day. Not only was Gwen able to take the ride she had dreamed of, she was also given the opportunity to share a special moment and a gentle kiss.
Gift of a Day Program
Our Gift of a Day program is designed to give terminally ill patients the opportunity to have one perfect day doing something they love. For Gwen, it was sharing a moment of connection with the horses she loved. For others, it's a concert or a fishing trip with their family. At a time of sadness, the Gift of a Day program gives patients and their families a treasured moment of joy.
To learn more about the Gift of a Day program, please call us at 1-888-564-3405.