A Memphis Blues Legend Returns to Beale Street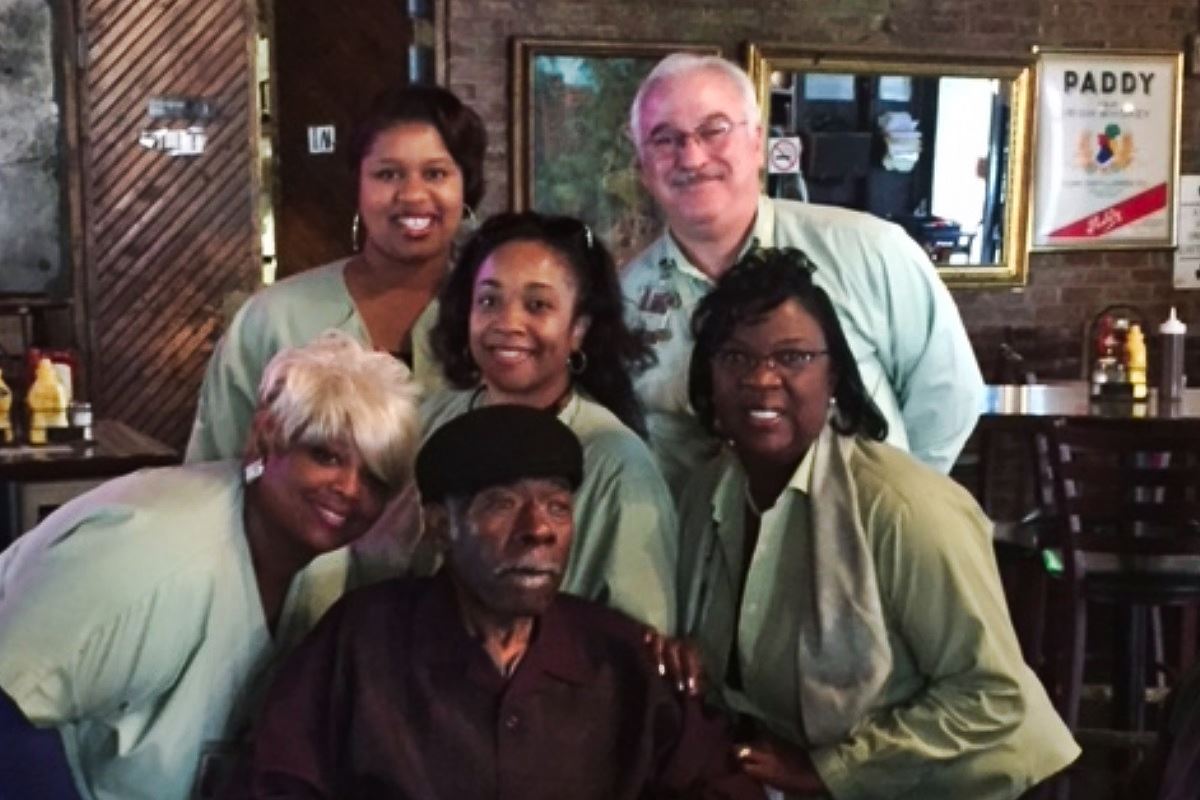 Jessie Sanders ("Little Howlin' Wolf") has spent most of his life entertaining music fans and aficionados with his soulful renditions of the Blues.
Born in Florence, MS, Jessie's career has taken him across the country and around the world. Early on, he played in the Blues halls of Chicago with other music greats such as Chester Arthur Burnett ("Howlin Wolf" – where Jessie got his nickname), Jimmy Reed, Freddie King and Little Junior Parker. Years later he came to Memphis where he met and played with the likes of BB King, Bobby Blue Bland, James Brown and Aretha Franklin. During his extraordinary musical career, he also had the honor of performing at the White House for Presidents Carter and Reagan.
Back to Beale Street
Recently, after several strokes, Jessie's health began to decline and he came under the care of Crossroads Hospice & Palliative Care in Memphis. It's Memphis that Jessie has called home for many years, and where he's had some of his most memorable performances.
One of his favorite venues has always been Silky O'Sullivan's on Beale Street. So when Jessie chose the well-known pub for his Gift of a Day, Crossroads staff was right on board.
Working with Joellyn Sullivan, owner of Silky O'Sullivan's, and Jessie's dedicated wife, Diane Sanders, Crossroads arranged for Jessie and his wife to enjoy an afternoon of great food, gifts, live music, and fun.
A Perfect Day
Helping the two celebrate Jessie's ultimate gift was a crowd of local Blues fans, as well as TV news crews from WMC-TV5 and WREG TV-3, who turned out to cover the fun. In addition, a photographer from the Memphis Daily News came out and snapped some shots for the following week's news edition.
"It was a perfect day for Jessie – even though he wasn't able to express himself verbally, you knew that he loved being there and being part of his old Blues environment," said Patty Smith, Volunteer Coordinator for Crossroads. "Having the opportunity to arrange this Gift of a Day for him and his wife was very special."
The effort was part of Crossroads' ultimate gift program. Its goal is to bring to life a patient's vision of what the perfect day might be.
The Gift of a Day program is designed to give each patient the chance to have one perfect day. Each event is as unique as the individual patients.  
Read more Gift of a Day stories.
To learn more about how Crossroads supports terminally-ill patients, please call 888-564-3405.
If you found this information helpful, please share it with your network and community.
Copyright © 2018 Crossroads Hospice. All rights reserved.