Hats Off to a Crossroads Hospice Fashion Show
"In your Easter bonnet, with all the frills upon it,
You'll be the grandest lady in the Easter parade.
– Irving Berlin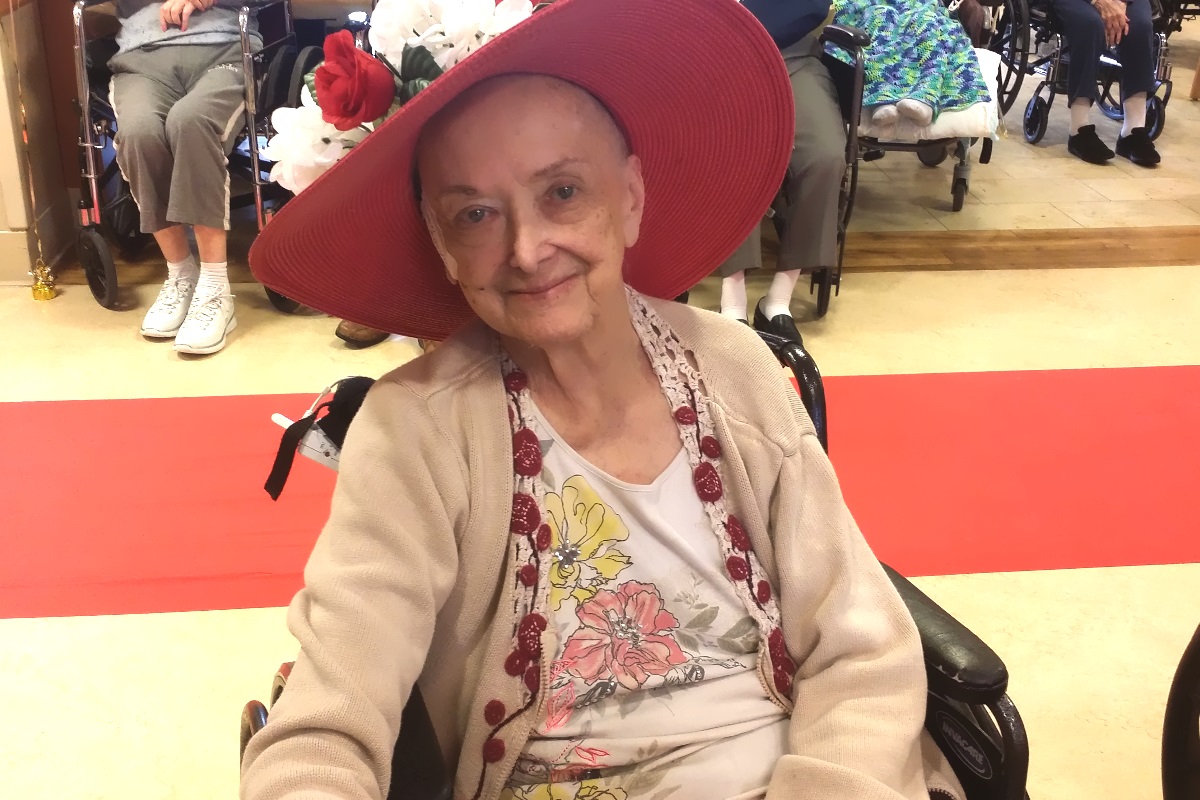 Some of the grandest ladies in Crossroads Hospice & Palliative Care's Cleveland service region were the focus of attention recently – as part of a spring fashion show – an ultimate gift for patients and residents at Villa St. Joseph in Garfield Heights, OH.
With a nod to Irving Berlin, 15-20 patients from Villa St. Joseph joined Crossroads staffers on a bright Tuesday morning to design and create an array of beautiful springtime hats.
With the assistance of Crossroads staff and volunteers, the ladies constructed hats of many colors, from beige to bright red straw, adorned with feathers, flowers, and other frills that could enliven any Easter Parade.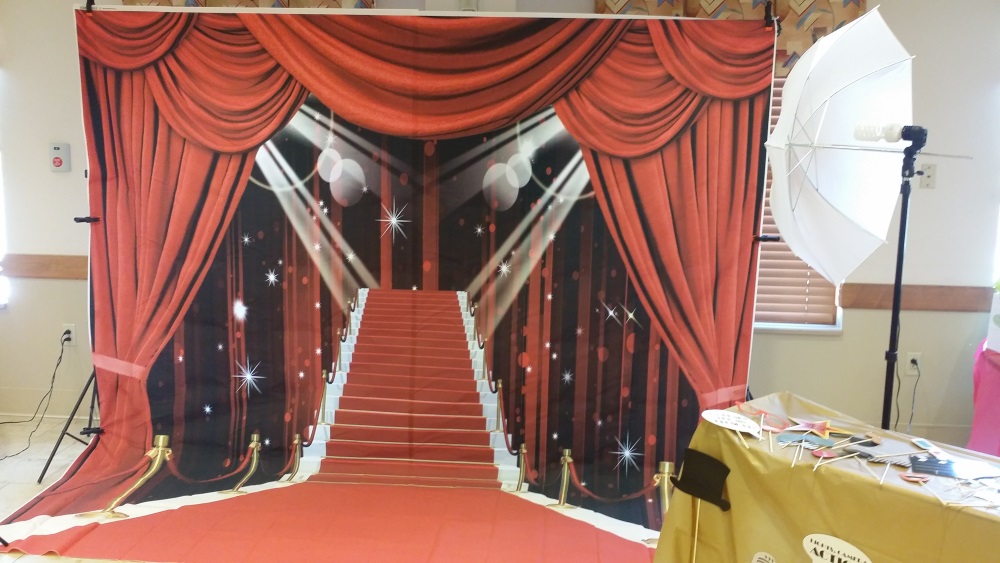 On to the fashion show!
In the meantime, Crossroads staff were hard at work setting up the venue for the ladies' ultimate gift – the chance to participate in a fashion show, complete with a Hollywood style backdrop, red carpet, amateur fashion photographers and adoring onlookers.
"We thought a fashion show would be enjoyable for the whole facility, fun for the patients, giving them a chance for them to interact with our volunteers as well as just being a creative, fun time for all," said Ilona Rodgers, Volunteer Coordinator for Crossroads' Cleveland office.
"Our volunteer manager Cindy Billideau and our intern Kathryn Hite worked really hard on this to make it an awesome event – a true Gift of Giving combining art and music."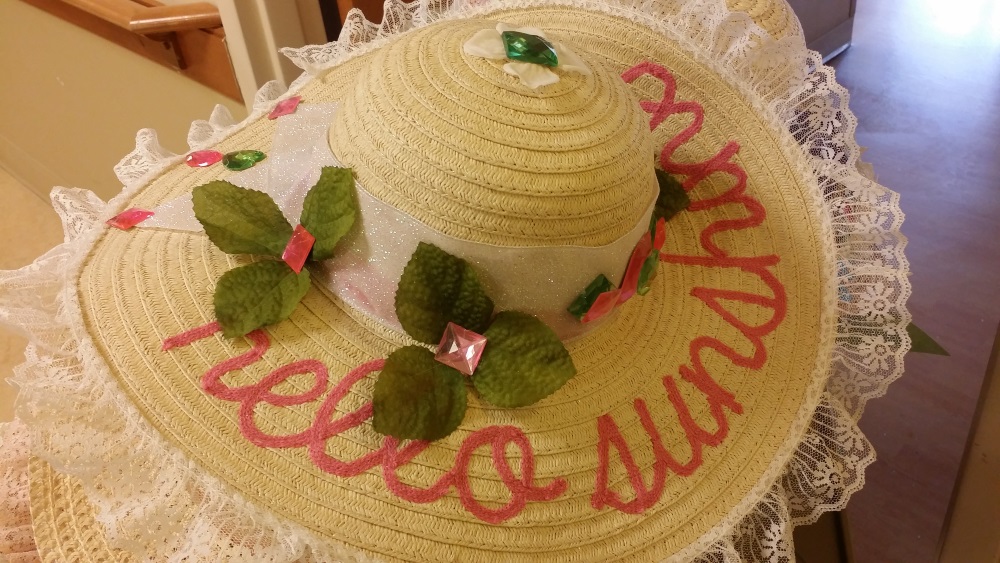 A perfect day.
"Everyone had a wonderful time," said Ilona, "They all got their pictures taken by a photographer after they strolled down the runway while 40's music played from the speakers and everyone cheered. Then afterwards, everyone got to have a delicious cupcake and some coffee."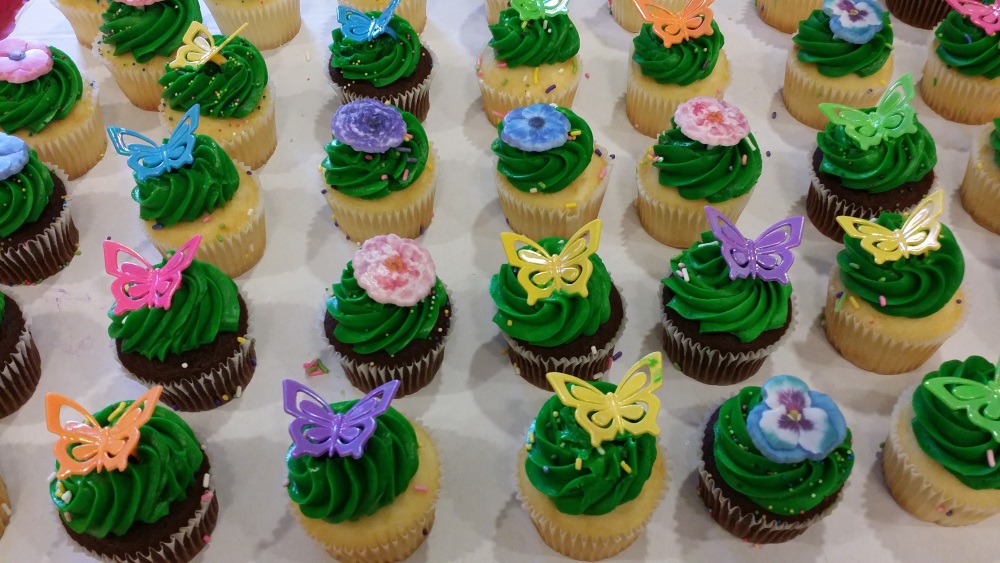 "You couldn't have asked for a more perfect day," she added.
The effort is part of Crossroads' ultimate gift program. Its goal is to bring to life a patient's vision of what the perfect day might be.
The Gift of a Day program is designed to give each patient the chance to have one perfect day. Each event is as unique as the individual patients. 
Read more Gift of a Day stories.
To learn more about how Crossroads supports terminally-ill patients, please call 1-888-564-3405.
If you found this information helpful, please share it with your network and community.
Copyright © 2018 Crossroads Hospice. All rights reserved.