Planning Ahead for Hospice Care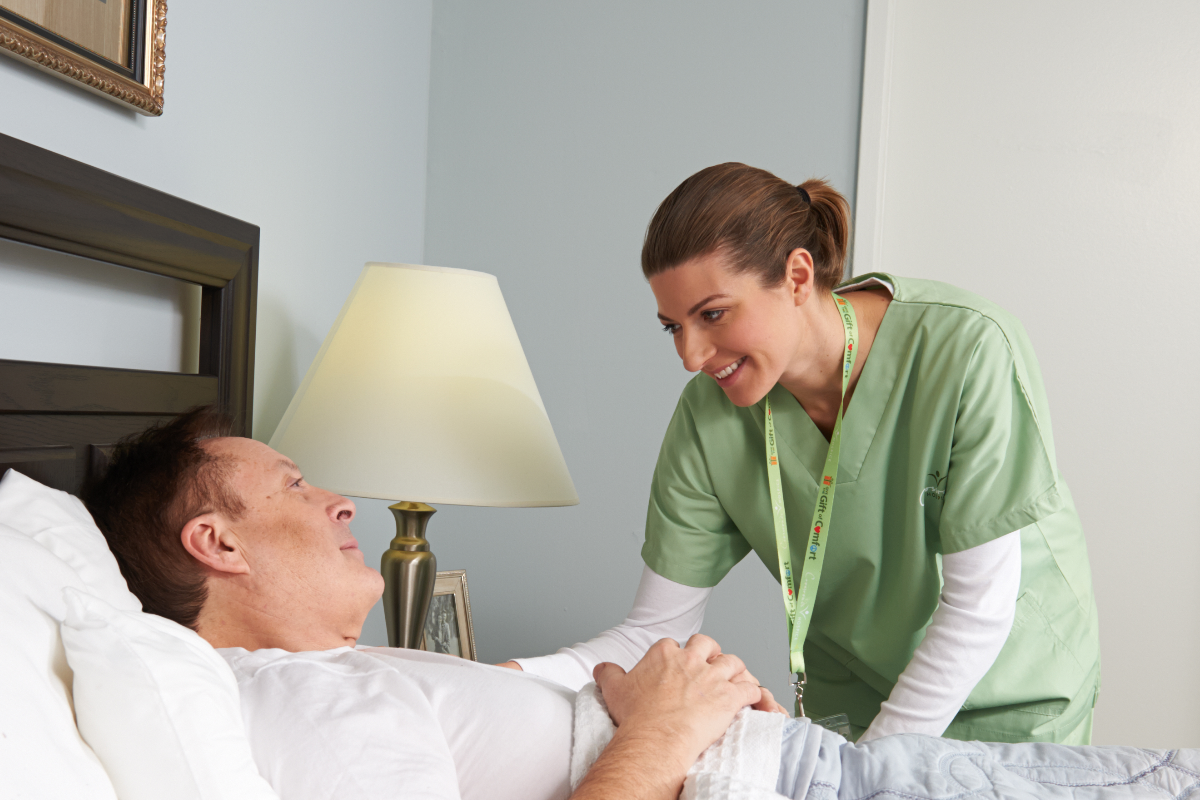 As healthcare practitioners, we have an obligation to provide patients with all the information they need to make the best decisions about their healthcare. When presenting medication, we explain the side effects as well as the benefits. However, patients and their families are often not presented with information about hospice care until they are mere days away from dying.
Planning ahead for hospice care ensures that patients receive the right level of care and support as soon as they are eligible. Here are a few things patients need to know about planning ahead for hospice care, so that they can be ready when the time comes.
Hospice care comes to you.
Many people think of hospice as a place to which you go – a "hospice house." While in-patient units exist, hospice care can be provided wherever the patient resides, including family homes and assisted living facilities. This means the patient can remain in a comfortable environment surrounded by loved ones.
Hospice is available much earlier than you think.
The thing we most often hear from families is that they wish they had started hospice sooner. Patients are eligible to receive hospice care when they have been diagnosed with six months or less to live if their illness runs its typical course. That means six months of aides, nurses, chaplains, and social workers providing support to the patient and their family. It's six months of having medical equipment and supplies related to their terminal diagnosis provided at no cost to the patient or family. It's six months of having symptoms managed where they live so they can enjoy their remaining time with the ones they love.
Palliative care is available even earlier.
Palliative care is now offered as a separate program from hospice care. If a patient has been diagnosed with a serious illness with longer than six months to live or if they are continuing to pursue aggressive treatment, they can still take advantage of the additional support that palliative care offers.
At Crossroads Hospice & Palliative Care, we provide our palliative care patients with a nurse practitioner and social worker who partner with the patient's physician to provide an additional level of care in the home. Our teams can help manage symptoms and connect the patient to resources in the community.
Not all hospice is created equal.
If you are accessing hospice as a Medicare benefit – you will learn there are minimum requirements for care set by the Centers for Medicare and Medicaid Services. However, some hospices choose to do more!
Families planning ahead for hospice should begin speaking with hospice care providers before a crisis occurs so they have time to find the hospice provider that is the best fit for their family. Questions to ask include:
Is the hospice open 24 hours a day? Will they provide care at night or on the weekend if needed?
Will a member of the hospice care team be with the patient in their final moments?
What is the average number of visits each week?
How long is the admissions process?
Do they provide additional services for Veterans?
Do they offer any unique programs?
A terminal diagnosis is never easy, but knowing that there are trained hospice professionals available to provide support along the way can help families cope. Please contact us at 1-888-564-3405 to learn more about hospice eligibility criteria.
If you found this information helpful, please share it with your network and community.
Copyright © 2018 Crossroads Hospice & Palliative Care. All rights reserved.