The Power of Dance: A Toe Tappin' Gift of a Day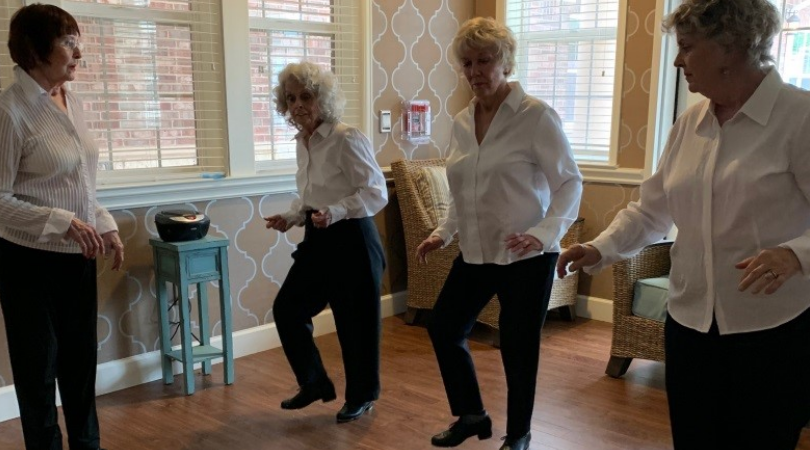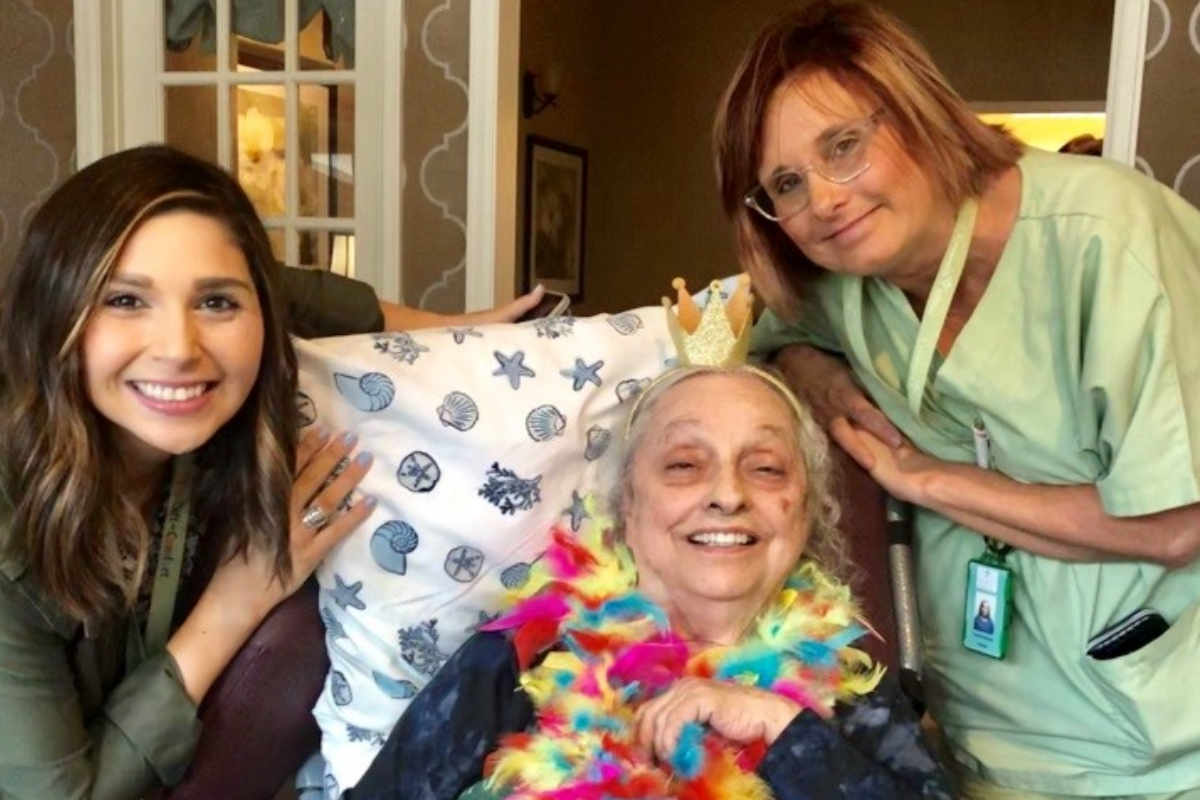 Rhona Williams was an 88-year-old Crossroads Hospice & Palliative Care patient who loved to dance.
"Rhona was one of my patients I always looked forward to seeing," said Megan Wadsack, LMSW at Crossroads in Oklahoma City. "She was spunky, sassy, and you just never knew what she would say. Our visits consisted of looking at her old black and white family photos and hearing her reminisce on those days." 
Rhona was once in a cabaret dance group after she retired. Her favorite dance was the jitterbug – and even though she couldn't talk in her final days, she would still move and shake her upper body as if she was dancing away.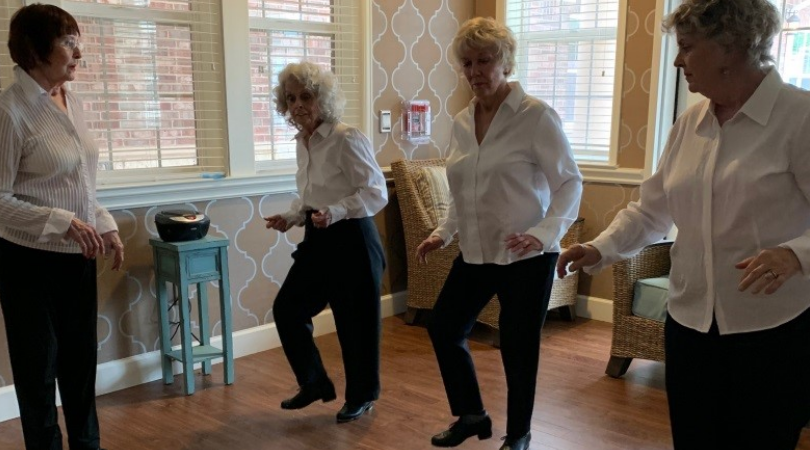 When the Toes Start Tapping
For her Crossroads Gift of a Day, Rhona naturally wanted some music and dance. Along with Chelsea Straka, the support services director for Crossroads in Oklahoma City, Megan got to work and decided to invite a dance troupe to give her another taste of her childhood passion.
To bring this gift to life, Joan Colee, a former America's Got Talent contestant and the director of Oklahoma Seniors Cabaret (OSC) volunteered to help.  Joan, along with several of her fellow OSC team members, performed some of Rhona's favorite dances. 
"Even though Rhona couldn't talk she would move and shake her upper body as if she was doing the jitterbug," Megan said. "She lit up and had the biggest smile on her face."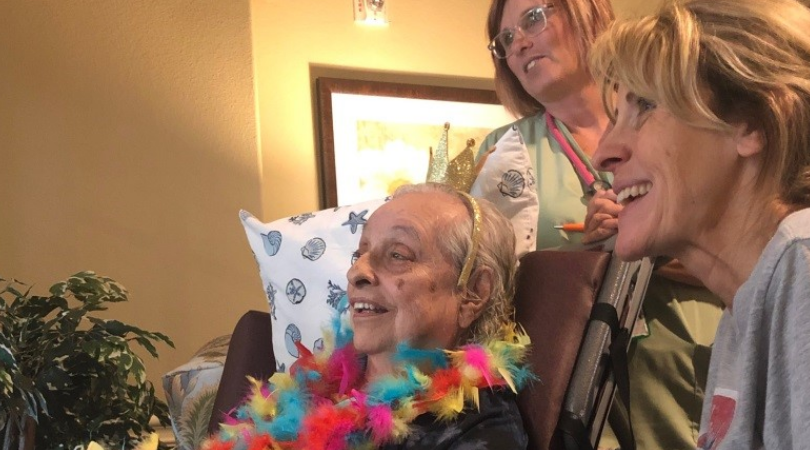 Sharing Your Gift
After the engaging performance, everyone involved could see how much Rhona really benefited. Both her mood and her spirits were lifted.
There are opportunities to help people like Rhona feel appreciated and supported by volunteering with Crossroads. Even if someone doesn't know the jitterbug, he or she can help volunteer in a variety of other ways.  Everyone can find a way to contribute.  Here is a list of ways one can participate and bring a smile to a hospice patient's face, as well as learn about the requirements for volunteering.
There are many other inspiring stories about hospice and the inspiring people who bring joy to the world.  Read more Gift of a Day stories here and to learn more about the Gift of a Day program, please call us at 1-888-564-3405.
If you found this information helpful, please share it with your network and community.
Copyright © 2019 Crossroads Hospice & Palliative Care. All rights reserved.