The Dream of Becoming a US Citizen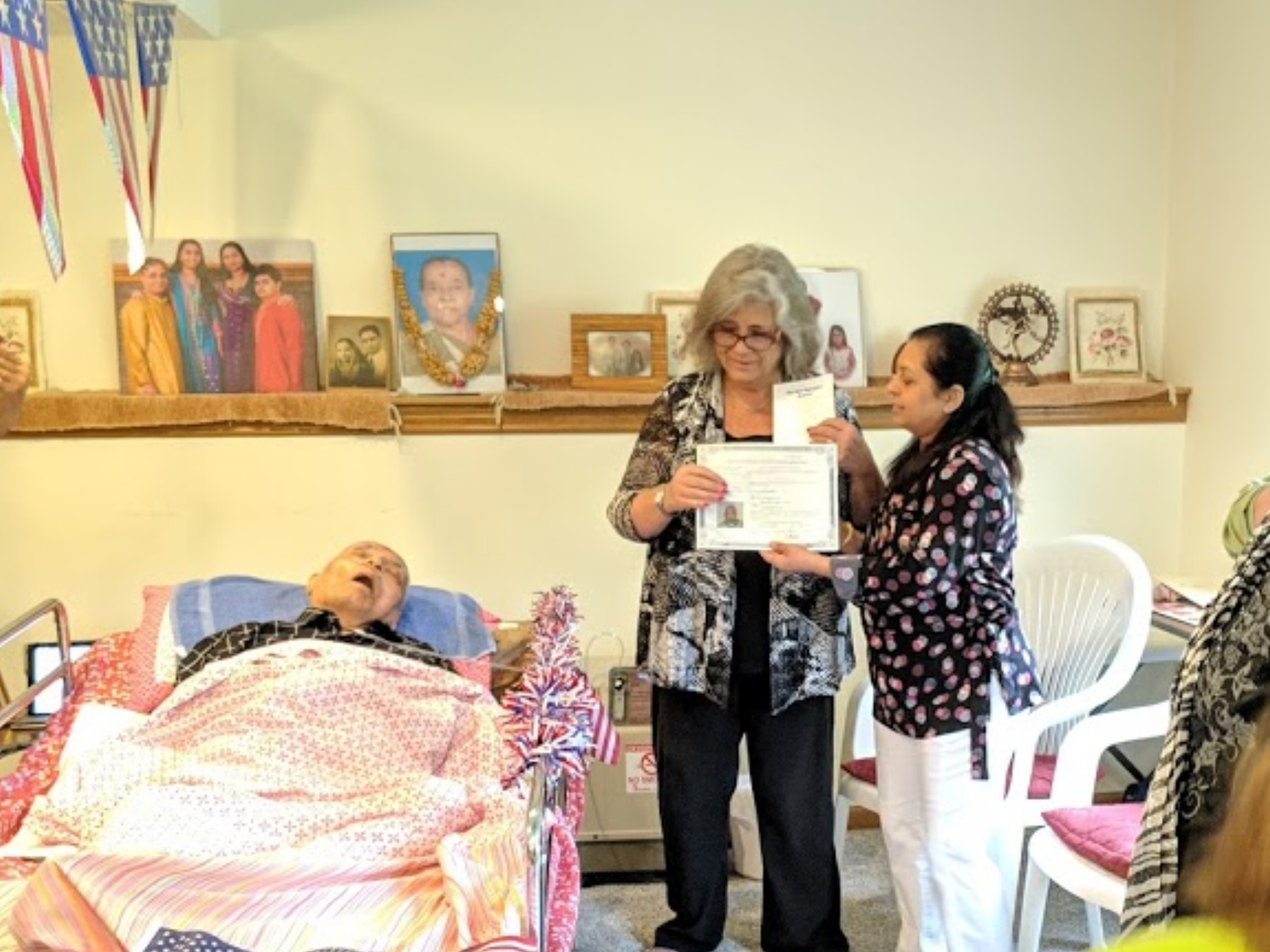 Becoming an American Citizen is a dream of many immigrants. It certainly was for Crossroads Hospice & Palliative Care patient Malkan "Dada" Hasmukhla.
Originally from India, he moved to the United States seven years ago and soon began the path to that dream.
In February of this year, he passed his citizenship test and was scheduled for his Naturalization Oath Ceremony later this month, but unfortunately his health seriously declined in the last few weeks.
His Crossroads care team realized his dream was in jeopardy!
Nurse Jeri Grove and Social Worker Delora Rialti knew they had to do everything they could to help Dada fulfill his dream. There was no way for him to get out of bed, let alone out of the house to stand for the ceremony, so the team had to get creative.
Jeri called the office Kansas Senator Jerry Moran, and they immediately jumped into action. Senator Moran's legislative aide, Kristin Little petitioned on behalf of Dada to the United States Citizenship and Immigration Services (USCIS).
USCIS Field Director Michelle Perry understood that time was of the essence and made a special trip to Dada's bedside for a unique Gift of a Day.
In front of his beloved friends, family, and Crossroads care team he fulfilled his dying wish to become a Citizen of the United States.
Dada peacefully passed away hours after the ceremony as an American Citizen.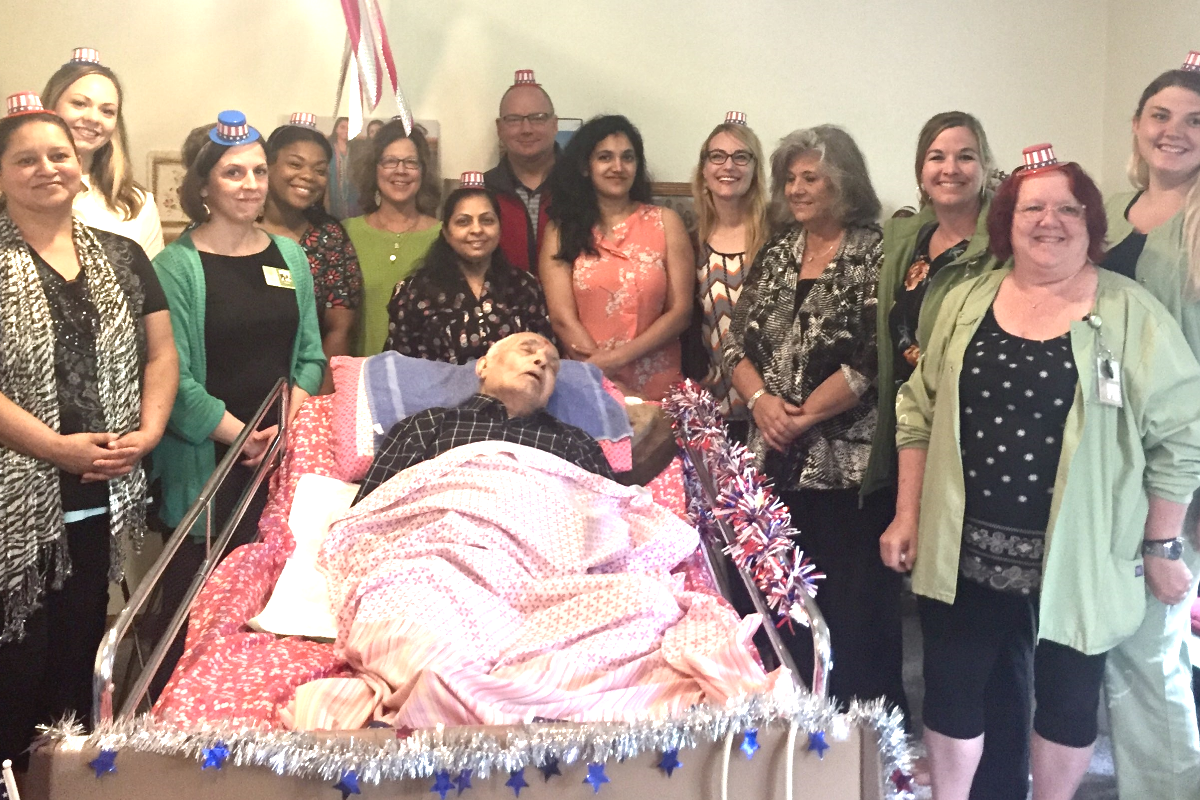 The Crossroads Gift of a Day program gives patients the opportunity for one perfect day. For Dada and his family, it came as an early celebration of his 92nd birthday and the fulfillment of a dream. To learn more about the Gift of a Day program, please call 1-888-564-3405.
 If you found this information helpful, please share it with your network and community. 
Copyright © 2019 Crossroads Hospice & Palliative Care. All rights reserved.