Writing a Bucket List for the Terminally Ill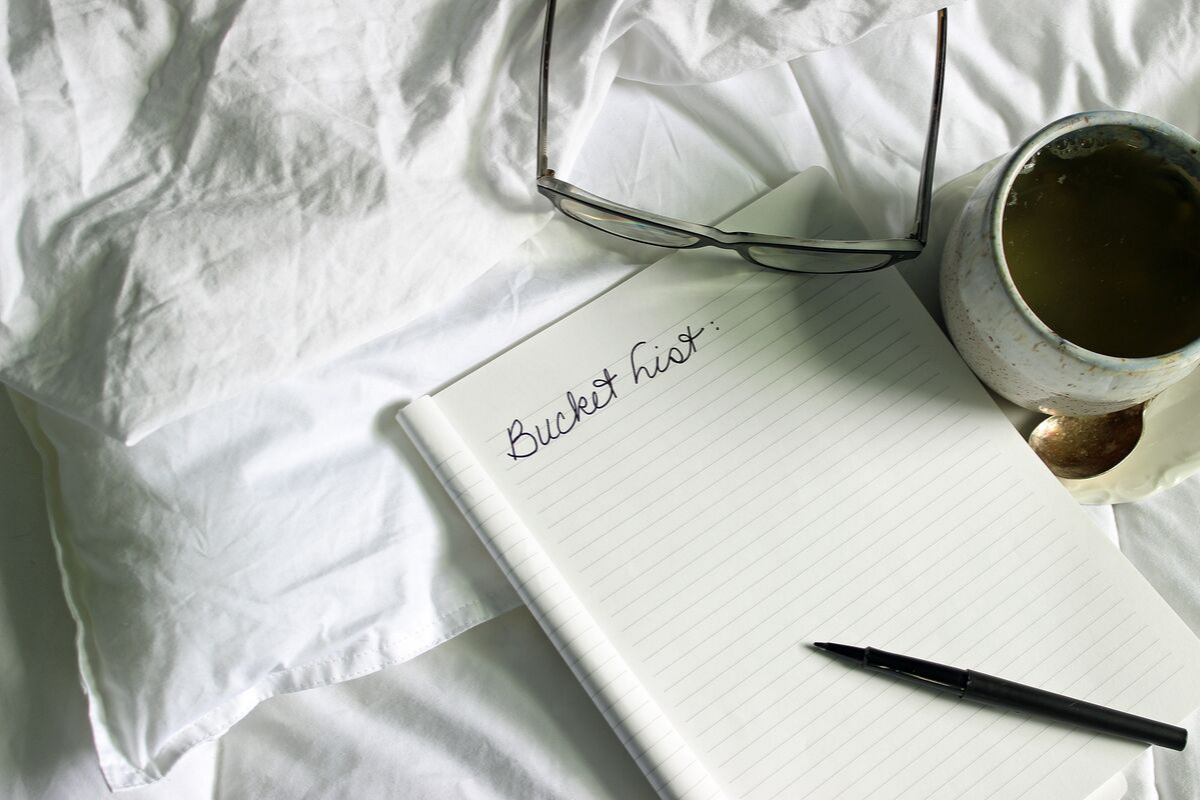 Great care is all about improving the quality of life for patients – physically, mentally, and spiritually. One activity that people often undertake in an effort to enhance their quality of life is writing a list of things they hope to do before they "kick the bucket." Helping write a bucket list for the terminally ill can benefit both the patient and caregiver in various ways.
By helping write a bucket list for the terminally ill, caregivers can learn where the patient's priorities lie so they can alter their care to fit their wants and needs. Completing items on a bucket list can also provide patients with a sense of accomplishment and empowerment. Coming to terms with the end-of-life journey can be overwhelming, so it's important to boost patients' spirits in any way possible.
Here are a few things to keep in mind while writing a bucket list for the terminally ill:
Make time to sit down and create the list together.
The act of writing a bucket list can be whatever a caregiver and patient choose to make it. From writing in a notebook to creating a digital scrapbook of dreams and goals, there's no wrong way to make a bucket list with a loved one. Using a notebook can evoke a sense of accomplishment when an item is checked off, but a digital scrapbook can also assist the patient in visualizing these goals.
It's important that the bucket list is created with a loved one or caregiver — this activity is a bonding experience that both parties can cherish. Those who have a loved one with dementia can use this as a stimulating activity as well as a way to connect with the patient. After all, it's all about fulfilling their end-of-life hopes and wishes.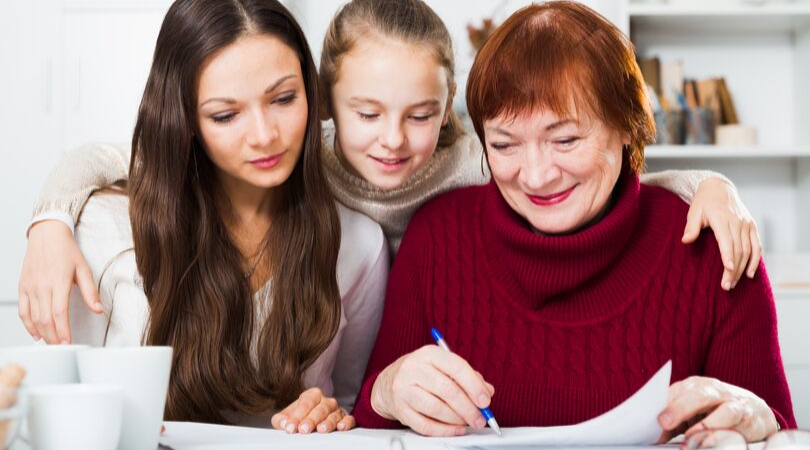 Start with the patient in mind.
It's crucial to ask the patient if they have any thoughts or ideas on the matter and to take those into account before starting this new project. If the patient is stuck and can't think of more ideas, they can look to others who have created a bucket list for inspiration. Seeing what others in hospice care have accomplished can motivate them to set similar goals. 
Another option is to research programs that specialize in creating great end-of-life experiences. For example, Crossroads Hospice & Palliative Care offers a Gift of a Day program for patients in which staff members, volunteers, and local businesses come together to bring their perfect day to life. Examples of this program range from a family trip to the aquarium to meeting their favorite celebrity — even flying high in a hot air balloon or soaring in an airplane. The Crossroads team always works their hardest to grant every last wish of our hospice patients.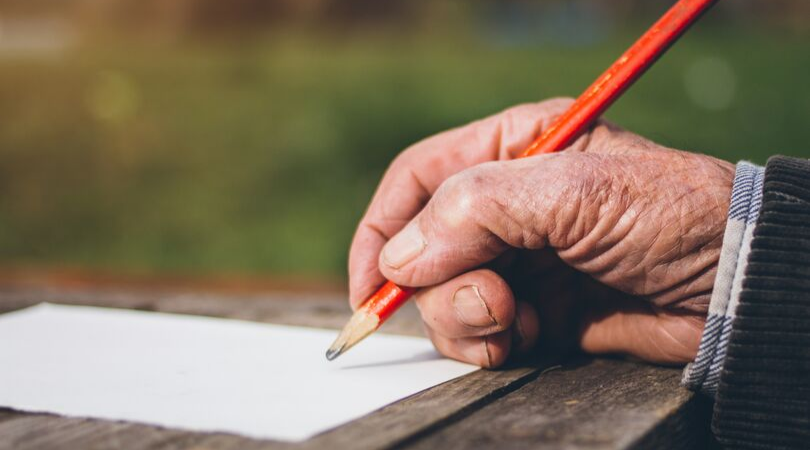 Set realistic goals for everyone involved.
Another important thing to keep in mind is to be realistic. Know the patient's restrictions, whether that be mobility issues or necessary medical equipment. Fortunately, if there are restrictions, technology has made it possible to experience amazing moments through virtual reality. 
It's important to set hopes high, but it's even more important to be reasonable. Depending on how much time the patient may have left, it's not wise to plan an extended trip or create too long of a list. Be sure not to shoot any ideas down, as it may discourage the patient. The entire premise of a bucket list is to encourage the patient to dream big. If their goal may seem unattainable, try to suggest a more achievable alternative. 
For example, if the patient wants to do something as extreme as to go skydiving you can suggest the safer alternative of indoor skydiving or a virtual reality experience. If travel is an issue but the patient wishes to visit a loved one, offer to set up a video chat instead.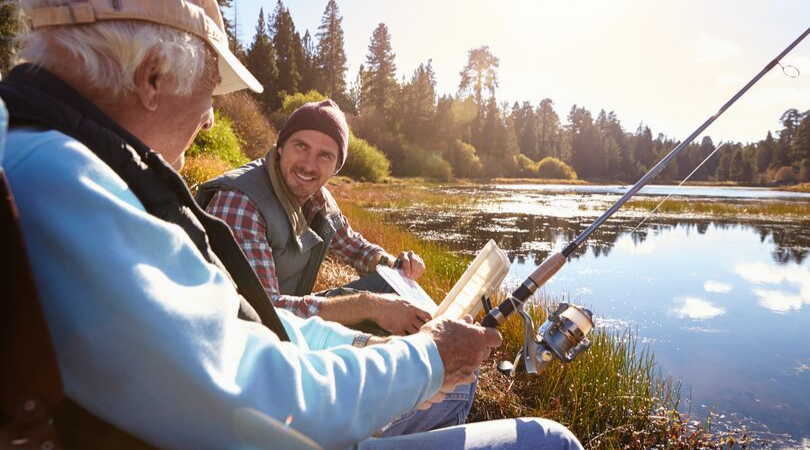 Make suggestions and keep an open mind.
Try suggesting a celebration of life party. This can be a wonderful opportunity for all of the patient's family and friends to come together. Rather than mourning the expected loss, this allows everyone to reflect on the beautiful life the patient lived and the impact they've made. 
Don't pressure the patient to do anything they don't want to do. An item on a bucket list can be as small and simple as they wish. While it may seem insignificant to others, the importance lies within their desires for the end of their life. 
Creating a bucket list for a terminally-ill patient can be a great tool to help a loved one in hospice care live their best life possible. Keep these points in mind when assisting patients with making theirs and always be sure to put the patient's wishes first. To learn more about Crossroads' mission to provide patient-centered care, call us at 1-888-564-3405.
If you found this information helpful, please share it with your network and community.
Copyright © 2019 Crossroads Hospice & Palliative Care. All rights reserved.