Emergency Preparedness When a Loved One is Ill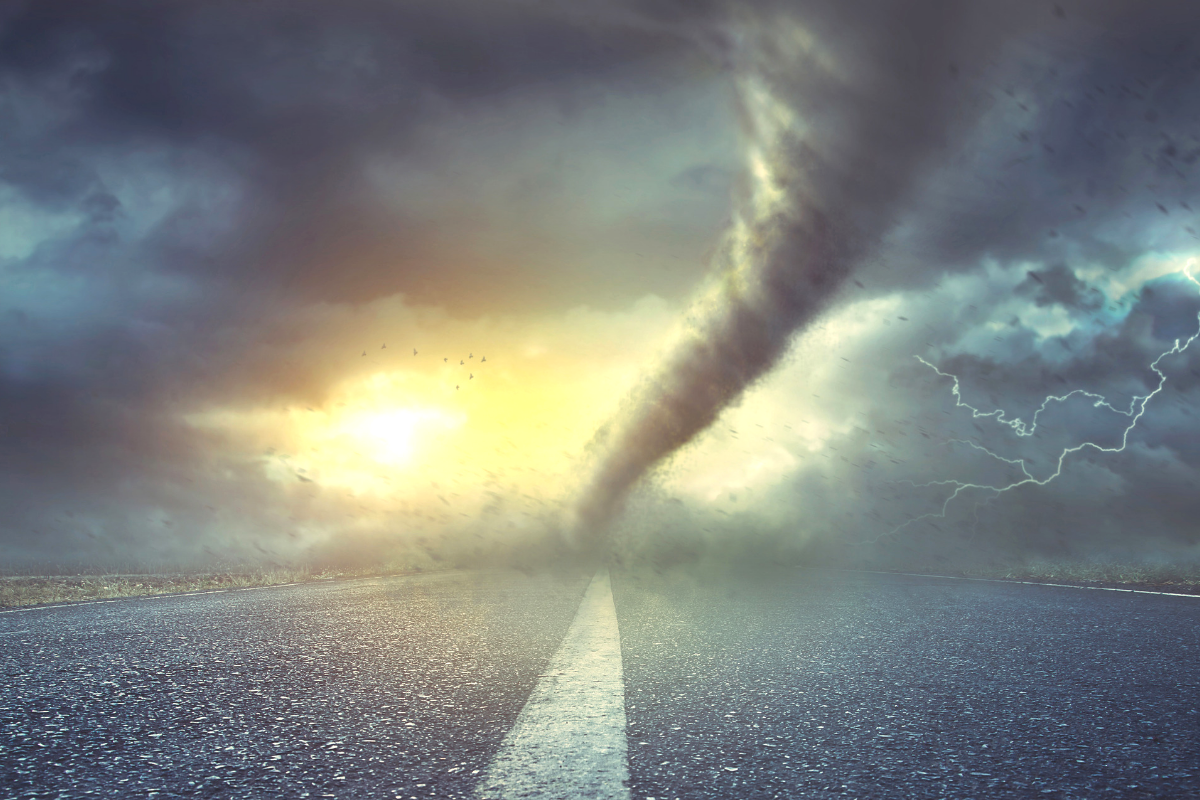 Disasters can happen to anyone at any time. Hurricanes, tornados, flooding, and blizzards can become deadly. Fire can require emergency evacuations. We all need to prepare for these types of disasters, but those with a serious chronic illness need to take extra precautions.
General Emergency Preparedness
Start by making an emergency preparedness plan for your family today. Think about the types of disasters most likely to happen in your area and make a plan for each one. Plan how each family member will evacuate the home.
Your family may not be together when an emergency happens, so plan two places to meet up. One should be a safe gathering place right outside your home. The other should be in another area of town in case you need to evacuate. Include an out-of-area relative or friend as the family contact person so they can quickly reconnect the family.
Put together a kit of emergency supplies that meets the needs of your family. It should include:
Water – one gallon for each person should last three days
Non-perishable food – including canned food items and energy bars
Flashlight with extra batteries
A radio with extra batteries
First aid kit
Manual can opener
Cash
Important family documents including financial information, insurance details, and key phone numbers
Any required medication
Additional items to consider include: candles and matches, a change of clothing, toiletries, hand sanitizer, disposable plates and cutlery, basic tools, and activity books for children.
Don't forget your pets when making your emergency plan. Include pet food and supplies in your emergency kit and make a plan for where pets can go if the home needs to be evacuated, including pet friendly hotels. If you can't take your pet with you, leave them untied so they can make their own escape if necessary.
The Department of Homeland Security has emergency plan lists to help you make the best plan for your family.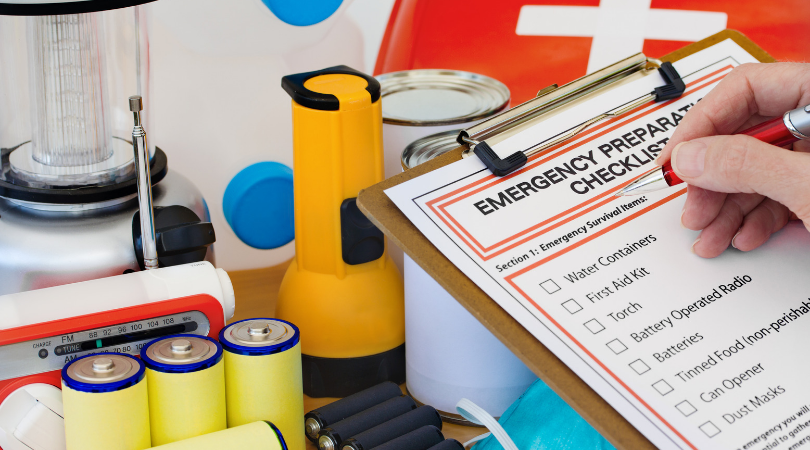 Emergency Plans for the Chronically Ill
Chronically ill and disabled family members require additional contingency plans for emergencies. Even a simple power outage can become dangerous if special equipment is required for their care.
If your loved one has mobility issues, contact your local police and fire company to provide instructions for how they can access the house in an emergency. Many municipalities will keep private instructions on file where keys can be found so they can reach those with mobility issues quickly.
Some extra things to add to your emergency kit include:
An updated list of medications and health history include the name and phone number of physicians in a waterproof folder.
A 10-day supply of all medication on hand.  
A list of nearby family and neighbors who can check on your loved one in an emergency.
A list of shelters who can handle the needs of the disabled or chronically ill.
While it's important for anyone taking medication to be prepared with a supply for emergencies, some illnesses require additional preparation.
Cardiovascular patients should be sure to continue blood pressure medication and restrict salt intake. Make sure low sodium foods are packed in the emergency kit.
Diabetics should keep an insulated bag prepared for emergencies with extra insulin and the supplies needed to administer it. Stock low sugar and low carbohydrate foods in the emergency kit.
Those with respiratory diseases should make a plan for spare oxygen in case of a power failure. Patients should evacuate to a home or shelter with power as soon as possible.
Patients receiving dialysis for kidney disease should have a plan for where they can receive treatment if they have to evacuate or their regular location is closed due to an emergency. Keep a list of additional care providers in surrounding communities.
The Department of Homeland Security also has specific emergency preparedness tips for seniors and individuals with a serious illness or disability.
All families should take time to put an emergency plan in place and practice it twice a year. When bad weather is in the forecast, make a point of checking in with sick and elderly family and neighbors early to ensure there is a plan in place if disaster strikes.
Crossroads Hospice & Palliative Care is your partner in providing support to chronically ill and terminally ill loved ones. Please call 1-888-564-3405 to learn more about our services and how we can help. 
If you found this information helpful, please share it with your network and community.
Copyright © 2019 Crossroads Hospice & Palliative Care. All rights reserved.