Journaling Provides a Legacy Through Self Discovery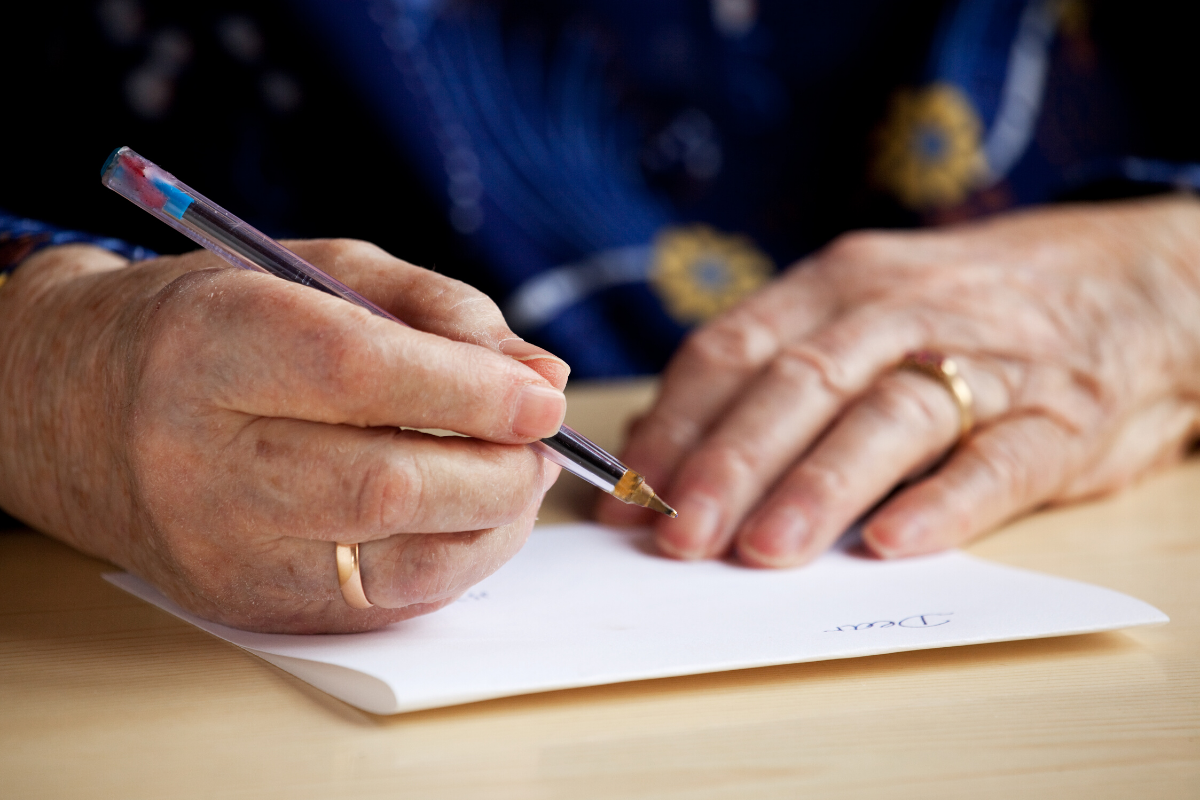 Journaling is increasing in popularity.
"It has become a hallmark of the so-called self-care movement, right up there with meditation," Hayley Phelan wrote in a New York Times article in 2018. "Scientific studies have shown it to be essentially a panacea for modern life... with benefits like boosting mindfulness, memory and communications skills."
Many psychosocial experts espouse the therapeutic benefits of journaling.  The Colorado-based Center for Journal Therapy created the Therapeutic Writing Institute (TWI) in 2008. The course interweaves core theory, professional development, and supervised practice. Those who complete it are credentialed as a Certified Journal Facilitator or – for licensed psychotherapists – the Certified Journal Therapist.  Center for Journal Therapy Founder Kathleen Adams is the author and editor of 12 books on the power of writing, including her best-selling Journal to the Self.
Many older individuals begin expressing themselves through journaling late in life – often inspired by the professionals who care for them.  Details of their lives, many unknown to their children and grandchildren, are a legacy that might otherwise be lost.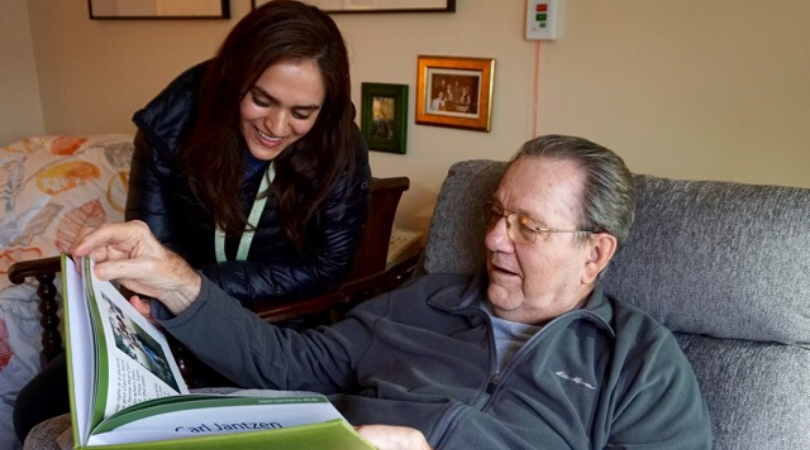 We want to know that our life mattered.
Perry Farmer, who founded Crossroads Hospice & Palliative Care in 1995 says, "experience has taught us that we all have several critical desires at the end of life."
These desires include:
To be remembered
To know that our life mattered
To pass down our life experiences and beliefs
These concepts are the driving force behind Crossroads' Life Journal program.  In this program, journal creators – mostly volunteers – spend time with patients to gather important stories and experiences. They work with family members to gather photographs. These are then combined with personal stories to create a beautiful leather-bound book – a Life Journal.  
Gwyn Collier, an assistant to the volunteer manager at Crossroads in Kansas City, has touched more than 100 Life Journals since she joined the organization in 2016.
"Everyone has their own story," she said. "And many rediscover themselves in the process." 
Gwyn has been delighted many times by what takes place among families contributing to Life Journals.  In one case, children found out for the first time that their mother was a university graduate – a milestone she had never shared.
"Another family learned that their grandparents had donated land that became part of a national park," Gwyn explained. "They were incredibly proud."
One patient worried, "I don't know if I was a good dad."
Gwyn said the children were interviewed on the topic and their positive stories and endorsement of his parenting were included in his Life Journal, which gave both the children and their father such joy when it was presented to him before he passed.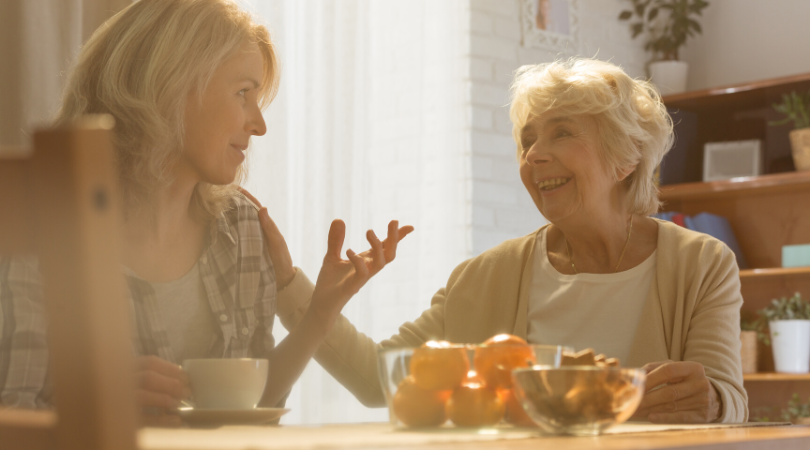 The Life Journal training program focuses on interviewing skills.
Well trained in listening and prompting questions is how Olivia Courtney, a volunteer manager for Crossroads in Cincinnati, describes the individuals who go through the Life Journal training program.
"[The volunteers] learn how to divert from uncomfortable topics and to show no judgement," Olivia says of when patients are settling unresolved issues in their lives or showing their vulnerabilities or spirituality.
She recounted one special memory-gathering session with a father and his son and daughter, now in their thirties.  After losing his young wife when the children were very young, overcome with grief, he shared little about her with them. By working on a Life Journal, for the first time, the children learned how their parents first met and fell in love.
"It was truly beautiful to watch," Olivia remembered. "Life Journals can bring out the best as well as the hardest memories."
According to Gwyn and Olivia, many respond to the idea of creating a Life Journal with one of the following statements:
"My life isn't interesting."
"Nothing special."
"Boring."
"I don't deserve a book."  
But to their loved ones, these charming morsels of personal history are anything but ordinary. They are parts of a legacy.
Gwyn said one of her biggest challenges with Life Journals is encouraging families to share photos and other memorabilia to include.
"They are very nervous about giving up something important," she said. That's why she now travels with a portable scanner so the families don't have to part with any materials.
A spouse of a Crossroads patient who had passed recently called Olivia on what would have been their wedding anniversary.  She was looking at his Life Journal and thanking Olivia and Crossroads for how much it meant to have such a beautiful, intimate keepsake on that special day.
A differentiator in end-of-life care, Perry refers to the Life Journal program as a "gift of gratitude" from the patient to his or her family.  And generations to come will have Life Journals to cherish.  
To learn more about Crossroads' Life Journals program, call us today at 1-888-564-3405.
If you found this information helpful, please share it with your network and community.
Copyright © 2020 Crossroads Hospice & Palliative Care. All rights reserved.