COVID-19 Doesn't Stop Centennial Birthday Celebration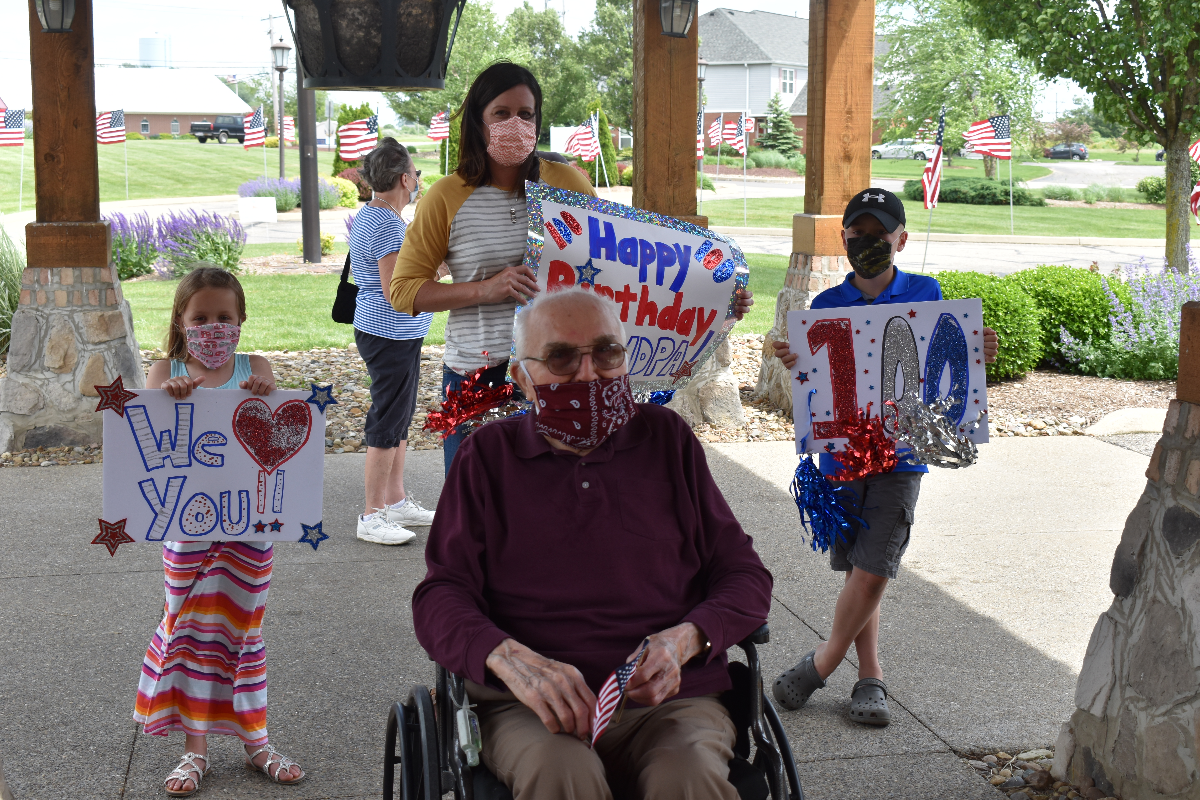 For many seniors, coronavirus has meant a period of isolation from friends and family. No meeting up for a cup of coffee. No trips to the barber shop. No visits.
Crossroads Hospice & Palliative Care patient Bernard Ott resides at the Inn at University Village in Massillon, Ohio. He didn't expect much for his birthday this year, but his friends and family weren't going to let visitation restrictions stop them from throwing the celebration of century for Bernard's 100th birthday.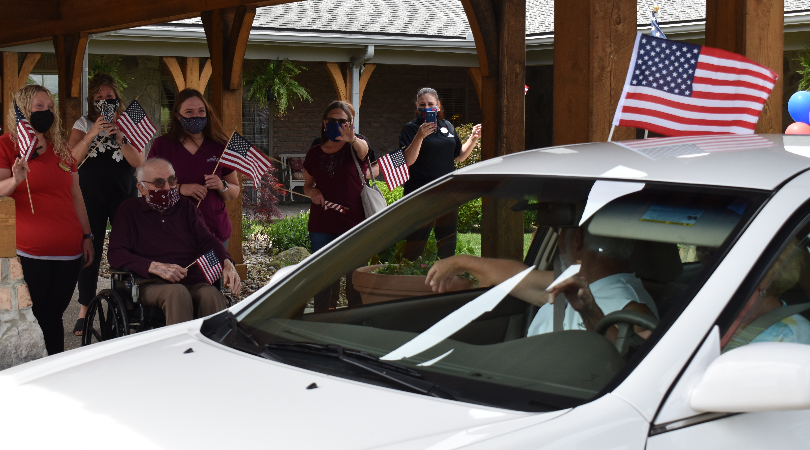 With the help of the staff at Inn at University Village, the Corvette Club, the Massillon Police and Fire Department, and Bernie's friends and family, we were able to join in surprising Bernie with a Gift of a Day parade of fire trucks, fancy cars and trucks full of his loved ones hoisting homemade signs saying "Happy Birthday!" and "We love you!"
Operation: Flags of Freedom decorated around the facility and provided flags for all who attended to wave in honor of this WWII veteran's special day. Mayor Kathy Catazaro-Perry of Massillon presented Bernie with a certificate and proclaimed June 3rd to be Bernard Ott Day!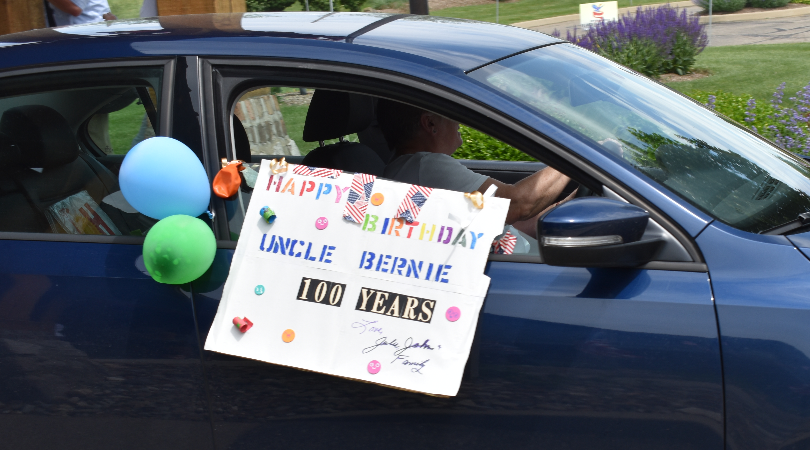 The Canton Repository even stopped out to interview the guest of honor and shared his story with the community.
It's not a birthday party without cake, so Crossroads provided cupcakes for all the staff and residents at Inn at University Village allowing everyone to join in this special occasion.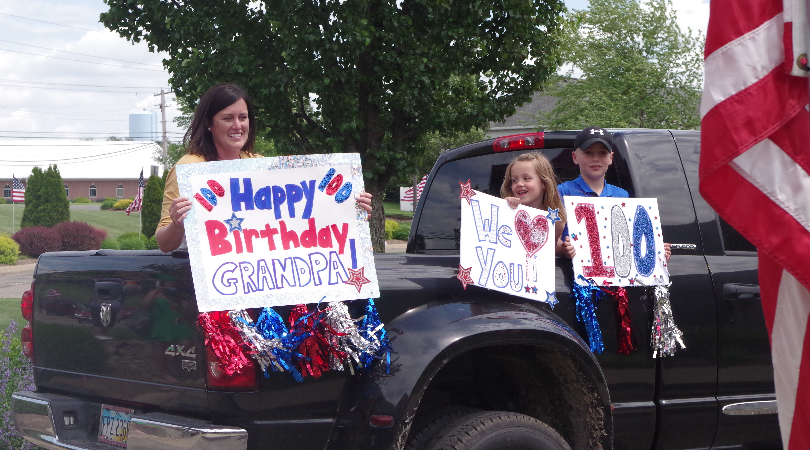 Most importantly, Bernie was able to see his loved ones from 6 feet away on his special day.
Happy Birthday, Bernie!
If you found this information helpful, please share it with your network and community.
Copyright © 2020 Crossroads Hospice & Palliative Care. All rights reserved.