The Meaning of Green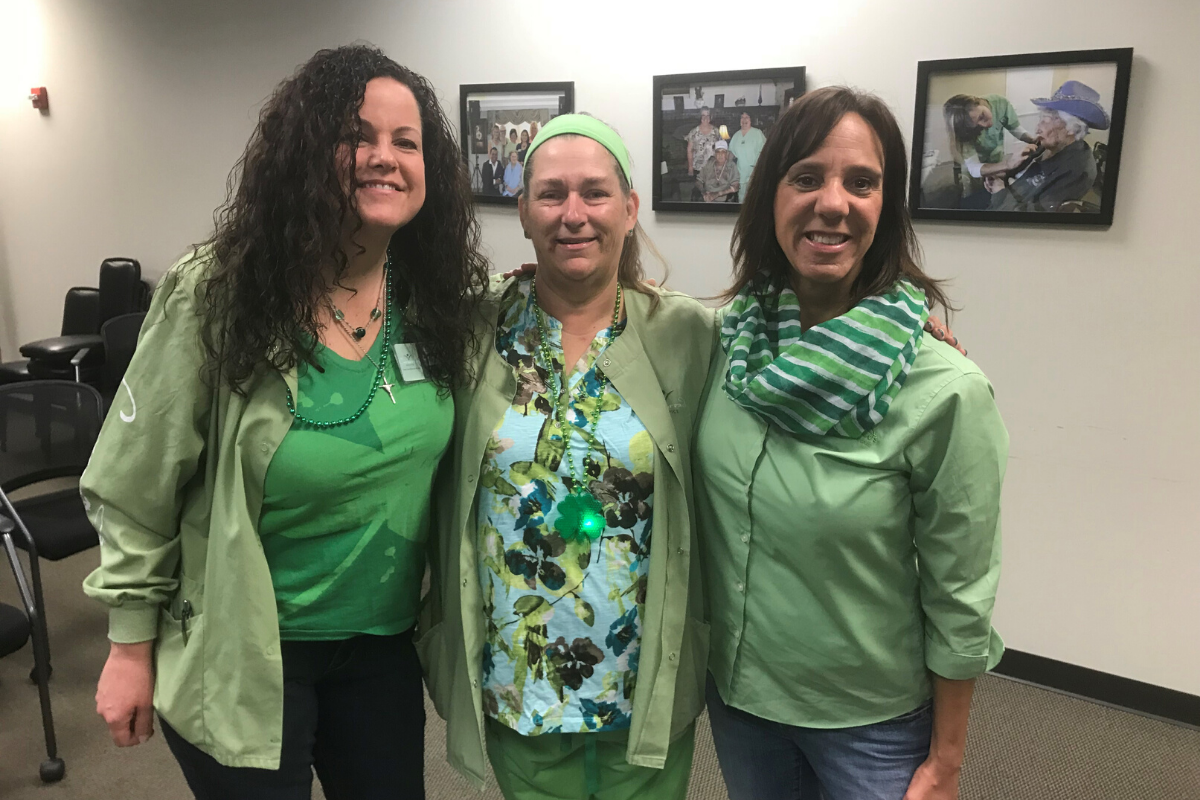 Every year on March 17th, the world seems to "go green" for St. Patrick's Day. What started in the 17th century as a religious observance honoring the saint who brought Christianity to Ireland has become a world-wide secular holiday of revelry and celebration of all things Irish. 
Across the United States, skyscrapers, monuments, water fountains – even the Chicago River – sparkle emerald. Countless people of all faiths and cultures join the 33 million Irish Americans for festive parades, and the traditional "wearing of the green" – donning green clothing or a shamrock, the national plant of Ireland. 
At Crossroads Hospice & Palliative Care, the "wearing of the green" has a deeper meaning.  
The green we wear embodies the ideals of the Crossroads mission to always "do more" for our patients and the communities we serve each and every day – continually learning how to improve and exploring new ideas to enhance the total care experience at the end of life.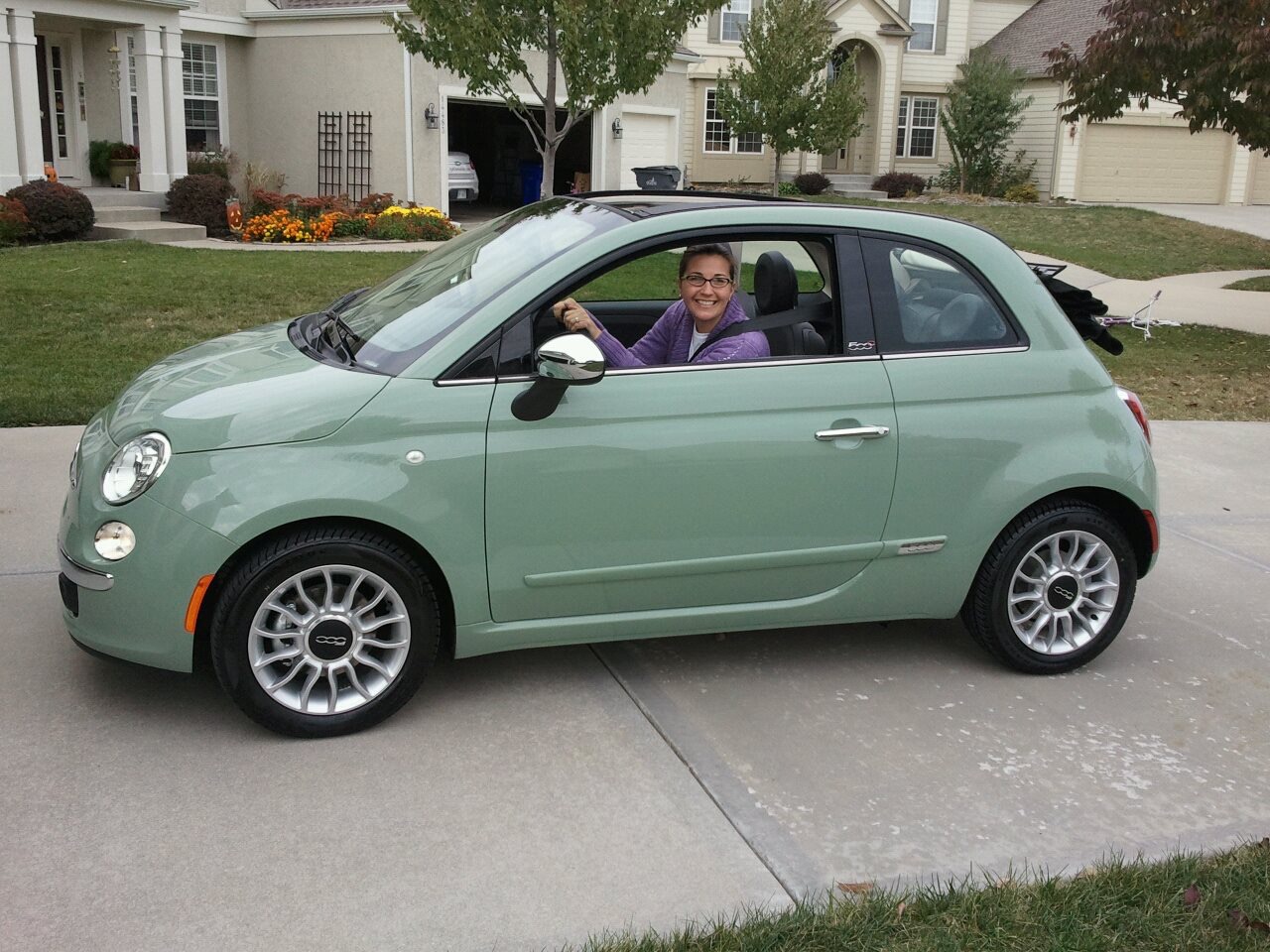 It IS easy being green.
Crossroads' signature sage green is a soothing color which can represent life, renewal, and energy – all concepts that Crossroads wants people on hospice care to connect with to nourish a sense of spiritual harmony.
"The green (is) meant to be calming and peaceful, like the end-of-life experiences we seek to help create for people," says Sherri Bickley CSW, M.Th., Vice President of Patient Support Services. "Seeing that color makes me think about the care we provide in this industry that no one else can match."
"We are known in our markets as the 'green people'," she says. "Families ask for our services based on seeing how 'that woman in green' cares for their loved ones' roommates in facilities. It becomes part of who we are. My car is green, most of my wardrobe is green, and my heart is green."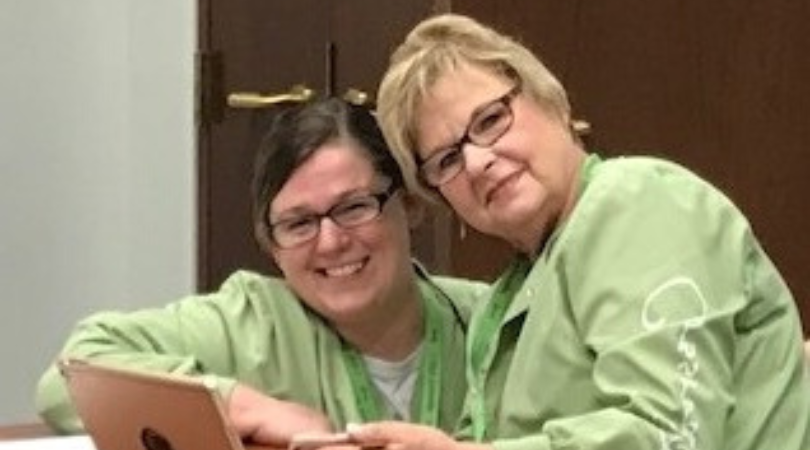 The Green Team
Crossroads green inspires and unites all team members around their shared promise to always strive to achieve the highest ethical and service standards, and provide compassionate end-of-life care that consistently exceeds patients' and families' expectations. 
"The meaning of green is an indication (that) help is on the way, providing the compassion and care that you deserve," says Dorreta Boykin, Support Services Director for Crossroads in Cleveland. "Expect more from us. We do. We want to show you how much we are capable of exceeding your expectations."
"When I see green, I see tribe, I see community, I see family, I see a group of like-minded souls that care beyond measure," says Mary Carpenter, Referral Coordinator at Crossroads in Oklahoma City. "The Green Team is a team I'm honored to be a part of, that goes above and beyond to provide the highest level of care possible with a passion for excellence!" 
For 25 years, Crossroads has been dedicated to continual innovation that keeps it at the forefront of the hospice care industry, shaping the way hospice and palliative care is viewed and administered. Sparking the creativity that drives innovation, Green Team members always ask themselves and one another "why not?" This aspirational, anything-is-possible perspective enables Crossroads to deliver on its promise to elevate the end-of-life experience in exciting and very unique ways, such as the hallmark Gift of a Day program. 
Gift of a Day  was designed to give terminally ill patients the opportunity to have one perfect day doing something they love. Patients are asked to imagine what that perfect day might look like, and Crossroads does everything possible to deliver an "above and beyond" experience.   Last year, the Green Team in Kansas City literally did just that for patient Ruth Fuqua, sending her soaring high above the fields in a hot air balloon donated by a local community business.
Recalling the exciting day and non-stop smile on Ruth's face, Pam Burnham, Gift of a Day Program Coordinator at Crossroads in Kansas City sums up the meaning of green: 
"The hot air balloon was green! How perfect was that?" 
To learn more about Crossroads' mission and how we do more for patients, give us a call at 1-888-564-3405.
If you found this information helpful, please share it with your network and community.
Copyright © 2020 Crossroads Hospice & Palliative Care. All rights reserved.