How to Hold a Safe Thanksgiving During COVID-19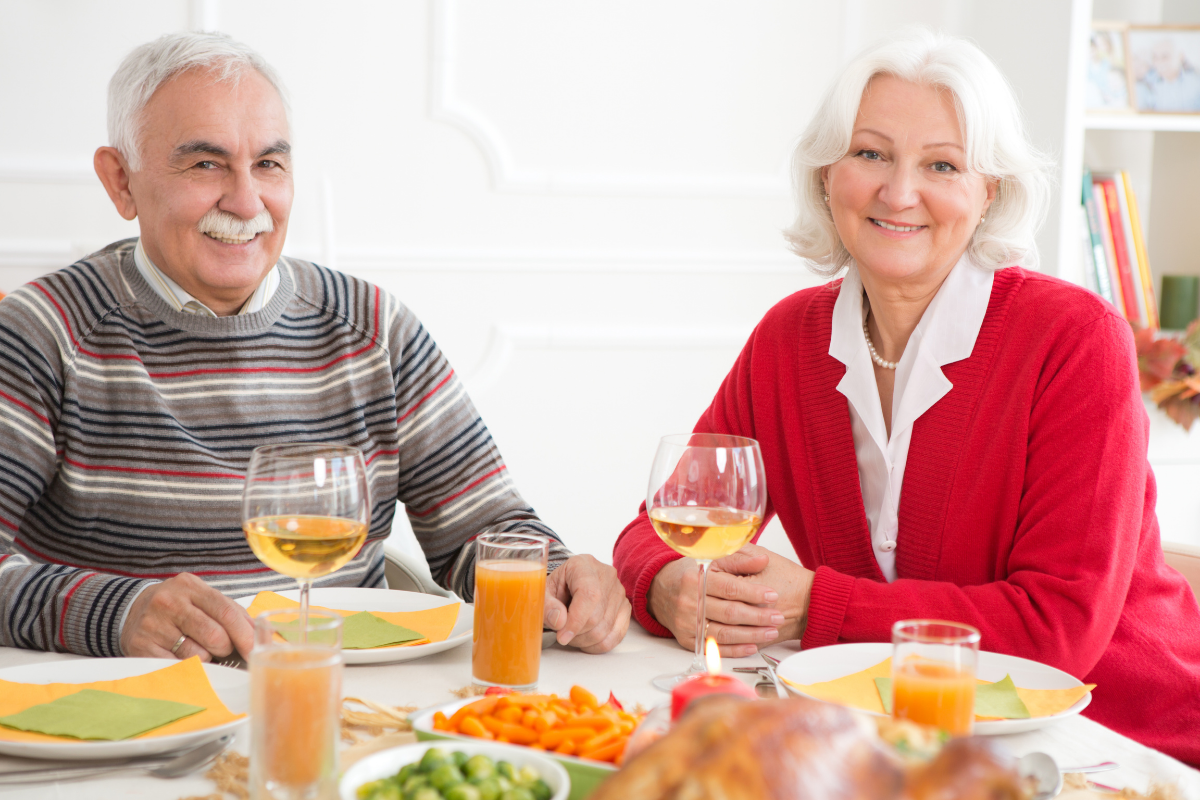 Thanksgiving is a beloved American holiday where families gather together to celebrate with grateful hearts. At the top of that gratitude list is often the health of the people around you at the table.
COVID-19 has thrown this into sharp relief this year as we mourn the loved ones we've lost and try to protect ourselves and those still around us from the virus. In order to keep the people you love safe and healthy this Thanksgiving, it's time to have some serious conversations with your family about the safest ways to celebrate together this year.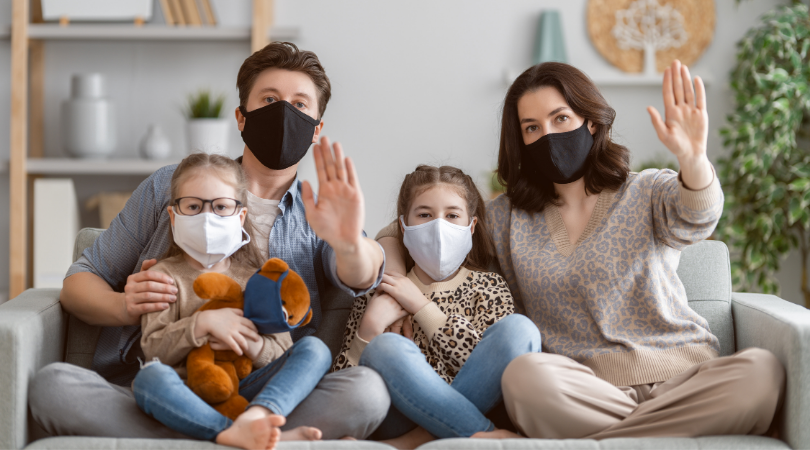 Your Safest COVID-19 Thanksgiving Plan
According to the CDC, staying home with only your household in attendance is the safest way to celebrate Thanksgiving. There are ways you can do that while still making it festive and fun.
Celebrate anyway. Whether you live alone or with a few family members, you should still observe the holiday. Get a small turkey or turkey breast and make some festive sides. Plan some fun activities like games or a special movie to watch together.
Deliver your signature dishes in advance. Is it just not Thanksgiving without Grandma's stuffing? Then work with Grandma to get it delivered to family in the area. There are two benefits to this. First, it's a great project for an active senior who is stuck at home. Second, everyone gets stuffing! Drop off disposable aluminum or plastic containers in advance, so no one has to chase down Grandma's casserole dishes after the meal. Then have one person pick up the food when it's ready for delivery. Porch pickups are best so interaction with the designated chef and recipients are kept to a minimum. If you must go inside, wear a mask, and keep your distance from members of the household. You can even plan to do things potluck style with each household making one dish to share with the group.
Invite friends and family to join your meal virtually. Swap favorite dishes or recipes in advance and schedule a time that is convenient across time zones. Focus on the good and encourage each household to share what they are thankful for this year. Make sure everyone who will be attending virtually has the videoconferencing tools they need on their phone, tablet, or computer and is clear on how to work them.
Reach out to those who live alone. Holidays can make those who are isolated feel even more depressed and anxious. Make a point of reaching out to elderly neighbors or your distant uncle who you don't talk to that much. Your phone call or pumpkin pie porch delivery could be a lifeline for them to hang onto.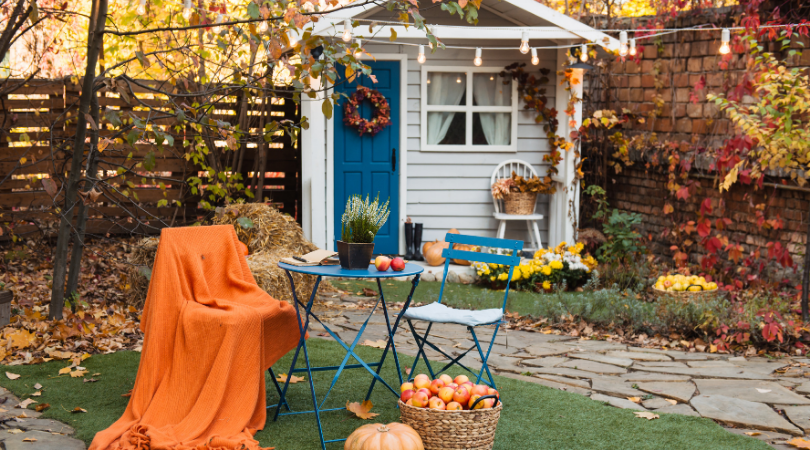 A COVID-19 Thanksgiving Plan for Those Still Gathering
COVID-19 contact tracers have found that small gatherings of family and friends have been the most likely place for spreading the virus. People let their guard – and their masks – down around family and unintentionally get loved ones ill.  If you do plan to gather for Thanksgiving, discuss ahead of time how you can keep the gathering safe.
Make a pre-gathering plan. Make a plan to isolate with your household as much as possible in the two-weeks before gathering with others. Know in advance that if anyone in your household is feeling sick or has a job with a lot of interaction with the public, your entire household should refrain from attending a Thanksgiving gathering.
If possible, stay outside. If you live in an area where the weather is mild, consider having an outdoor Thanksgiving. Outdoor gatherings are safer than indoor, but you should still practice social distancing and wear masks as much as possible.
Spread out. If people are visiting from other households, it's important to have a plan for distancing within the house. Instead of having a kids' table, consider setting up small tables by household throughout the living room, kitchen, and dining room. While indoors, try to stay six feet apart from each other and wear masks when not at your table. Avoid hugging, handshakes, and even elbow bumps in favor of a distanced wave.
Stagger visits. If you have a small house that doesn't allow for group social distancing, consider scheduling family visits throughout the day – with one household joining for a Thanksgiving brunch, another for dinner, and another household for dessert. Between visits, open windows and sanitize shared surfaces like doorknobs, tables, and railings throughout the house.
Ventilate. If you are dining indoors, increase the ventilation by opening windows and doors, if weather is permitting.
Skip the buffet. Limit the use of shared items including serving utensils by individually plating meals for each guest or by only sharing dishes with those at your household's table. You can also designate one person to serve all the food to limit the number of people touching the same items. Wear a mask when serving food to someone outside your household.
Stock up on protective supplies. Place bottles of hand sanitizer throughout the house and have a supply of clean masks on hand for those who forget to bring their own. Make sure all sinks are stocked with soap and consider adding a box of pop-up paper towels to avoid sharing a single hand towel.
Have a post-gathering plan. If you choose to gather with people outside your household for Thanksgiving, your COVID-19 Thanksgiving plan should include isolating in the two weeks after Thanksgiving just in case you did accidentally expose yourself to someone who is unknowingly positive for COVID-19. Symptoms of the virus can take up to two weeks to appear after exposure.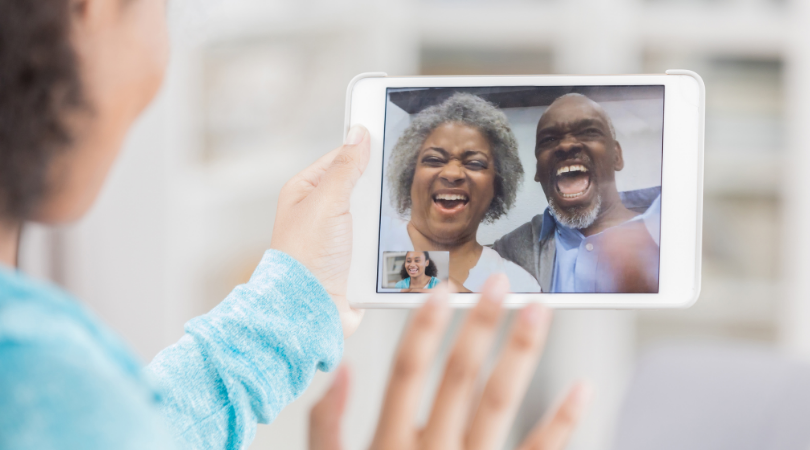 Focus on the positives.
Many families will not all be on the same page about the risks and preventative measures around COVID-19. That makes these conversations difficult. Think about the person in your circle who is most at-risk due to age and/or a pre-existing health condition. Plan a holiday around what keeps them safe. Masks, hand-washing, and social distancing or taking dinner online will help protect them not just from COVID-19, but from the flu, common cold, and other viral infections.
While you can acknowledge that this isn't what anyone wants for Thanksgiving, it's easier to adapt to the changes if you focus on the positives and what is important and possible this holiday season. Masks can definitely be annoying, but if that minor inconvenience keeps your family safe enough to gather again next year, it will have been worth it.
Crossroads Hospice & Palliative Care provides patient-centered care to those living with a serious illness. To learn more about our services, please call 1-888-564-3405.
If you found this information helpful, please share it with your network and community.
Copyright © 2020 Crossroads Hospice & Palliative Care. All rights reserved.