4 Ways Chaplains Enhance the End-of-Life Experience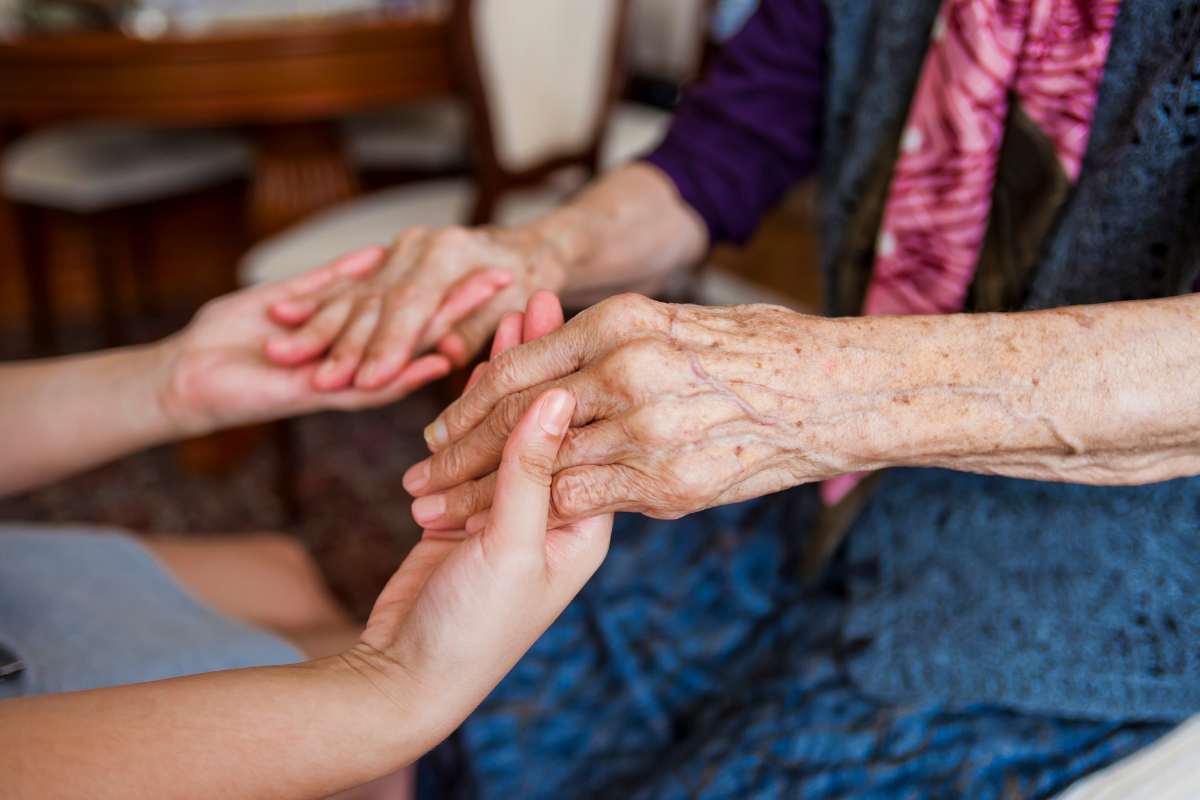 Each October, we celebrate Chaplain Appreciation Month with a couple of goals in mind:
To show appreciation for all of the chaplains out there who provide invaluable support to patients and families.
To help patients and families understand the types of support that these essential hospice team members provide.
Chaplains provide tremendous spiritual and emotional support to both patients and families as they come to terms with their diagnoses and end-of-life experiences. Contrary to what some may believe, the duties of the chaplain go far beyond simply joining patients in prayer. Below are four ways chaplains enhance the end-of-life experience, as told by Jim Robinson, Crossroads Hospice & Palliative Care Chaplain Team Coordinator in Kansas City.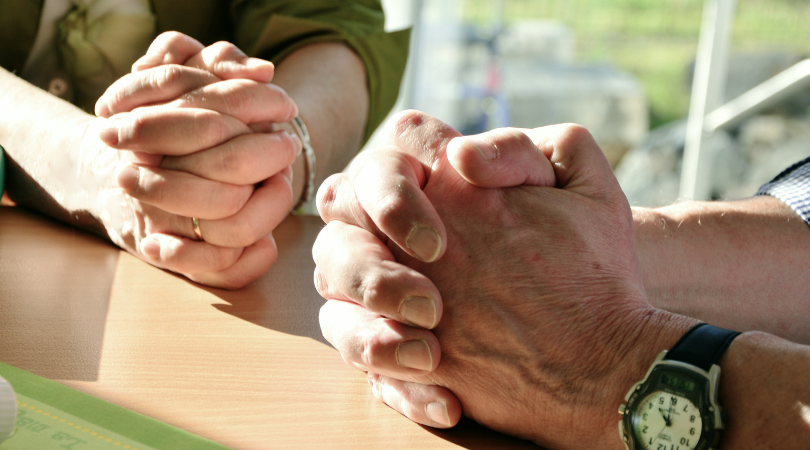 1. Offering Spiritual Guidance
The primary role of a chaplain is to provide spiritual support that is specific to each patient's desires.
"We offer spiritual support in the form of scripture reading, prayer, music, or just being present and holding a patient's hand," Jim says.
However, each chaplain is different in how they approach their patients. They are also careful to respect the fact that each patient's religion or lack of religion is unique. They do not impose their own beliefs.
"We interact based on who we are and what the patient wants. Some chaplains like to sing. Some just play music on their phone for them. But again, it all depends on the patient."
Learn more about how chaplains help connect people to the divine here.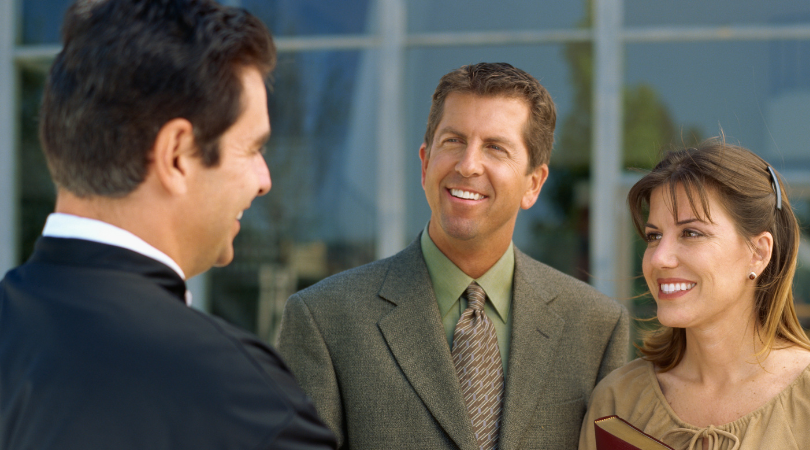 2. Accessing Resources
While chaplains often provide spiritual support directly to the patient, they also help connect them to outside resources and services that may be of use to them.
"Sometimes that means reconnecting them with their faith community to which they already belong. Sometimes that looks like connecting them with a faith community to which they have never been a part," Jim says.
In any case, a faith connection with others can prove useful for patients on hospice who are coming to terms with their end-of-life experience.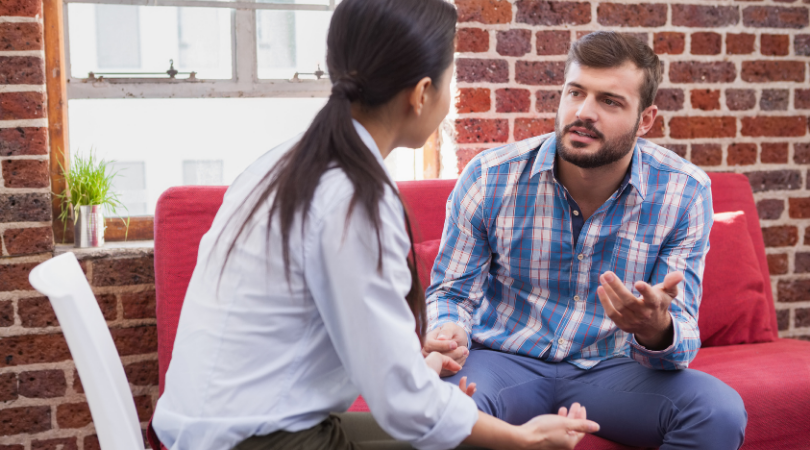 3. Staying Present & Listening
While other other hospice team members specialize in disciplines such as symptom management or bereavement, chaplains bring along a unique set of skills in companionship.
"I also believe in the power of laughter, which may seem strange at the point of death. But I believe that healing begins with laughter and helping find joy in the midst of sorrow," Jim says. "The family and patient are all focused on the sorrow 24/7 and – to me – it's important to be reminded to be thankful."
When a patient's voice feels lost in the midst of their family members' concerns and end-of-life planning, the chaplain is there to stay completely present with them and truly listen to their desires.
"I let the patient direct the conversation. Sometimes it leads to talking about faith, sometimes it leads to their favorite sports team. Either way, the visit is patient-led," Jim says.
This gives the patient a sense of autonomy and purpose as they connect spiritually with their faith, find peace, and/or simply enjoy the companionship of the chaplain. It's important that each patient's story has an outlet to be heard.
"I've found that my life changes with every life I encounter and every story adds to my story," Jim describes.
Knowing that they've had an impact on others and having the opportunity to reflect upon their life story can be a tremendous source of peace for patients.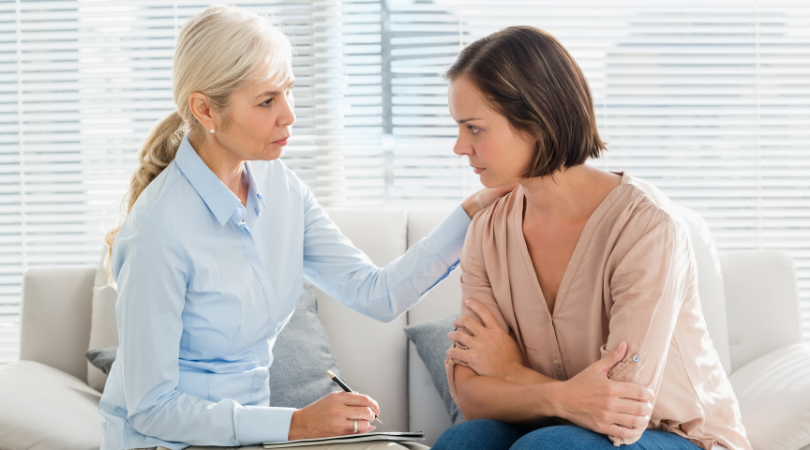 4. Offering End-of-Life Planning Support
Like much of the hospice team, chaplains are not there to exclusively support the patient. They are also there to support the family.
"I would encourage patients and their families to plan ahead and encourage the patient to include what they would want in their service, if he/she is able," Jim says.
Many families are unaware that Crossroads chaplains are available to officiate funerals and even assist in the planning to provide family members that extra support as they are often overwhelmed with grief. They also help to ensure that the patient themselves have an input in funeral decisions before their passing, which typically makes planning easier on the family afterwards.
"It is very important for individuals to plan their wishes ahead of time, thus eliminating the emotion and [the potential for overspending on arrangements as a result of that emotion]."
All in all, chaplains are emotional and spiritual rocks for patients and families throughout some of their most challenging times. They play an integral role in carrying out the Crossroads mission to do more.
For more information on the hospice team and the Crossroads mission to do more, give us a call at 888-564-3405.
If you found this information helpful, please share it with your network and community.
Copyright © 2020 Crossroads Hospice & Palliative Care. All rights reserved.