What Are Hospice Care Internships Like?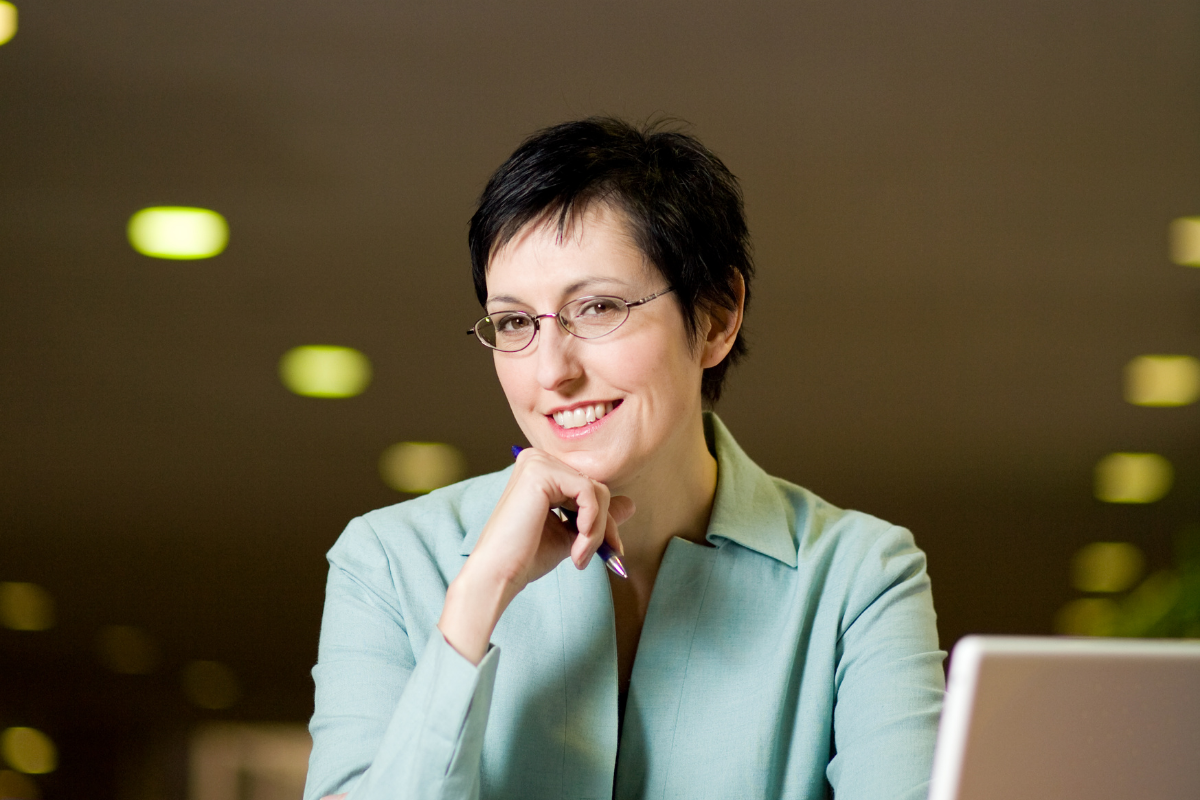 Internships are a cornerstone to a full college experience. They give students an opportunity to learn on the job so that they are ready to enter the workforce upon graduation. Val Criswell knows the value of an internship at Crossroads Hospice & Palliative Care firsthand. Starting as an intern with Crossroads in 2002, Val now serves as the Support Services Director in Crossroads' Independence, MO office.
"Internships open your eyes to different systems, jobs, and career paths," Val shares. "Many of our current social workers are former interns. We train them so well that we want to keep them!"
Interning with Crossroads Hospice & Palliative Care
A typical hospice care internship for social work students depends on their current degree.
Medicare requires social work interns to have a Bachelor's degree in social work and to be working on their Master's degree before they can see patients on their own as a social worker. Students who meet that requirement start out shadowing current social workers. They visit patients with a social worker, attend interdisciplinary team meetings (IDG), shadow other disciplines, and attend new patient registrations.
The goal of a hospice care internship is to give the student a complete overview of hospice care.
In addition, the social worker who is precepting the student will work with them and their university to create a learning contract and a specific project for their time with Crossroads that could end up being adopted by the team.
"Two interns actually created Hope Rounds as their project while at Crossroads," Val says.
Hope Rounds is a monthly roundtable where staff confidentially share experiences with their peers and receive support and advice. Started by two interns, Hope Rounds are now held regularly in all Crossroads offices.
As the social work intern's semester continues, they continue to build on their education and, when they are ready, they are set up with a small caseload that they are responsible for. They see patients on their own, document their visits, attend IDG, and organize Gift of a Day events. In short, they are a fully-functioning hospice social worker – while knowing they still have the support and experience of the full-time staff to lean on.
If a student does not have a Bachelor's degree in social work, they can still have a hospice care internship experience with Crossroads in other ways. Many times, they will work with the Crossroads volunteer department and visit patients one-on-one as volunteers. They can also work with the social work team on research and resourcing for families. Other social work interns work with a bereavement coordinator to make phone calls and assist with grief support groups.
In all cases, they spend additional time with the social work team, learning about the hospice social work experience.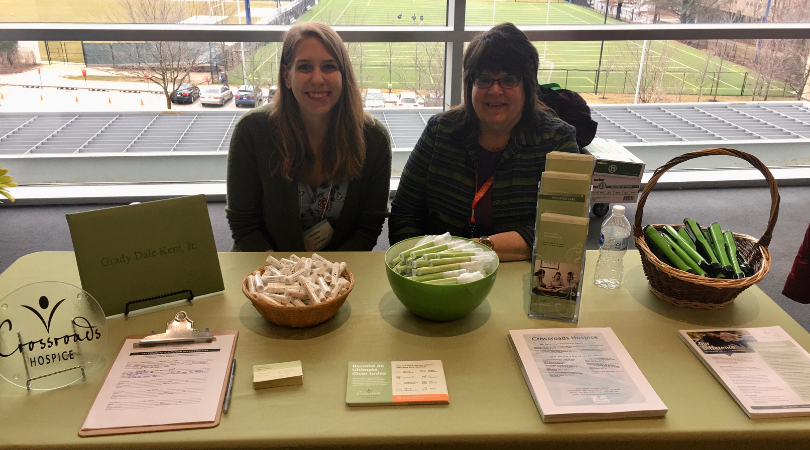 Interning during COVID-19
During these unprecedented times, universities and their students have had to become more creative with internship opportunities. So has Crossroads. Crossroads still welcomes hospice care interns into the organization, but the experience is very different now than it was a year ago.
"The goal is that interns will operate as an employee and operate as a social worker," says Val, "but now, that means a lot more in-office work."
Internships during a pandemic mean fewer patient visits and more time making phone calls, sending cards to patients, and helping out the volunteer staff with projects. 
When an intern does have the opportunity to do a home visit with a patient, there are strict rules to follow. Staff and interns travel separately to the patient's home. Proper personal protective equipment is worn and social distancing is strictly maintained.
Even with the necessary changes due to COVID-19, Val still believes the hospice care internship experience is valuable for students.
"A lot of the interns that come here don't necessarily want hospice – they just need a social work internship for school. But they get to learn a whole new area of social work that might open a new career path," Val explains. "You learn the organization you're in and the professional skills you need to be successful in the workplace."
And the best interns might end up on staff like Val, who was invited to join Crossroads as soon as she graduated in 2004 and has been a valued member of the team ever since. 
To learn more about how to become an intern with Crossroads, contact our Volunteer Department at 1-888-564-3405.
If you found this information helpful, please share it with your network and community.
Copyright © 2020 Crossroads Hospice & Palliative Care. All rights reserved.