25 Shades of Green: Introducing Chaplain Mark Telepak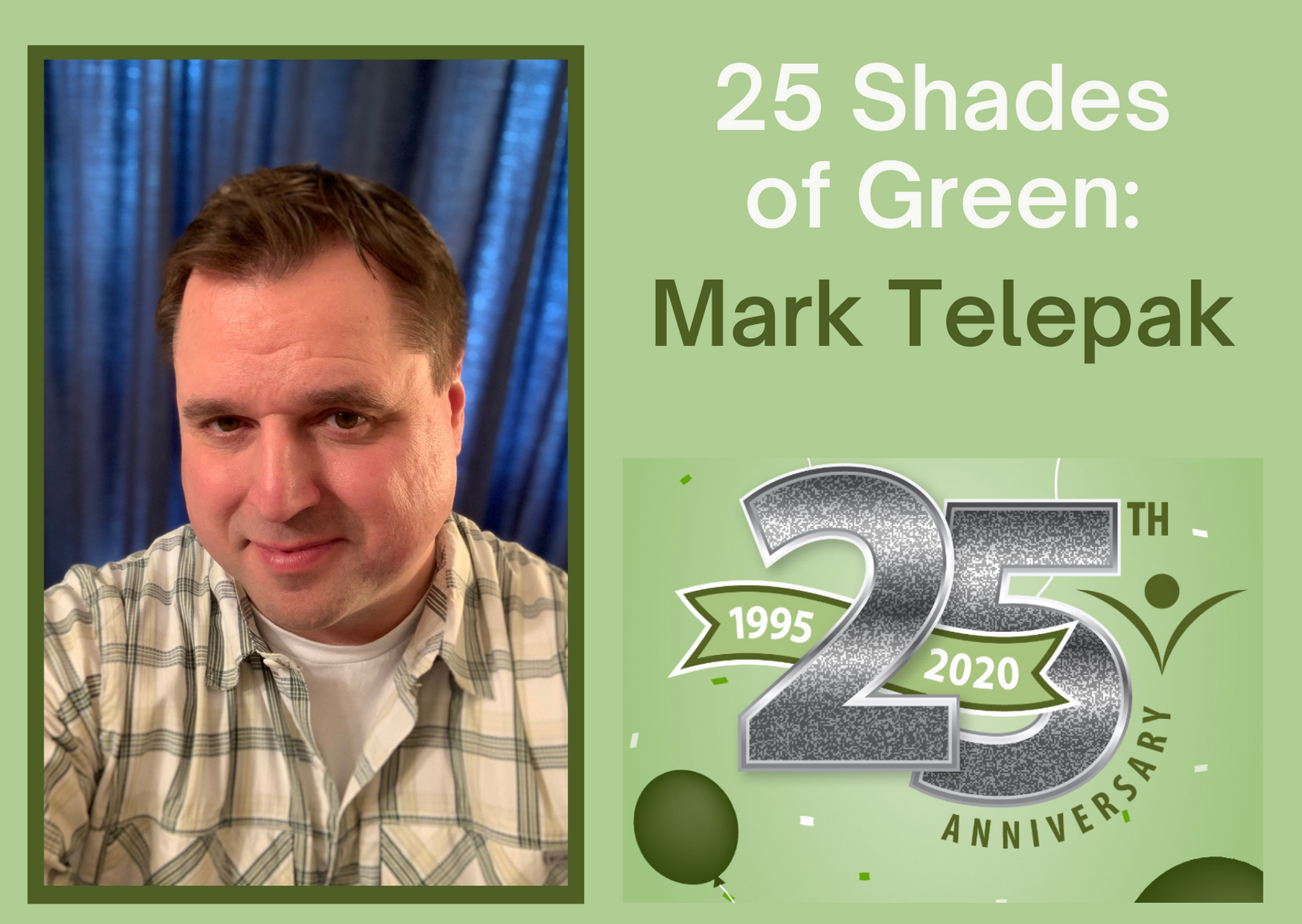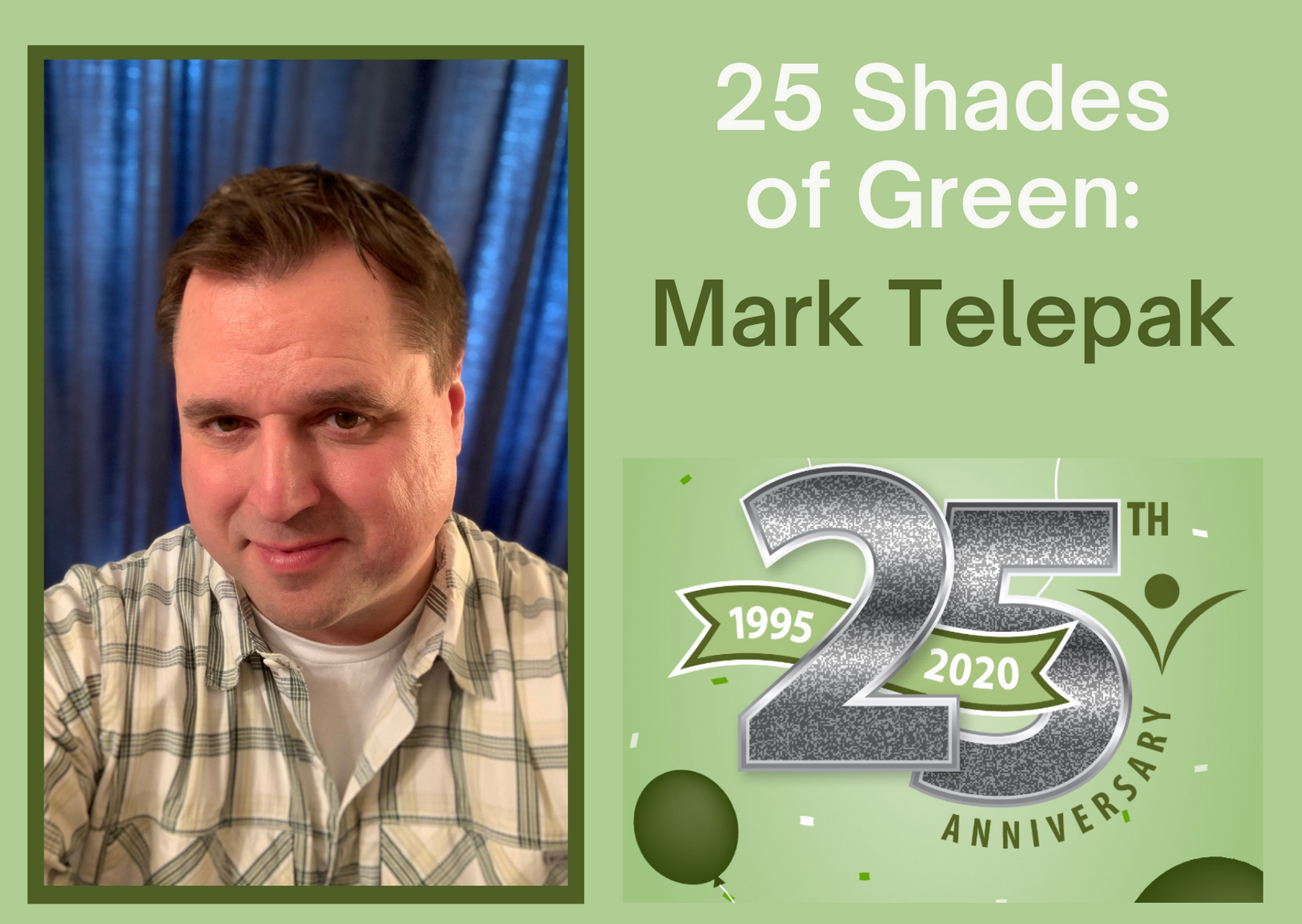 As a chaplain specializing in end-of-life care, Mark Telepak is looking for progress. While hospice clinicians are charting the expected declines, Mark charts "the increases." Is the patient "getting stronger emotionally, relationally, and spiritually?" Mark asks.
"Are they at peace? Have they reconciled with loved ones? What is their hope and how can I encourage it?" 
That's the kind of progress Mark is looking for.
He Encourages Hope in End-of-Life Care.
As the Chaplain Coordinator of Crossroads Hospice & Palliative Care in Cleveland, OH, Mark is the leader and one of six chaplains who are passionate about what differentiates Crossroads from other hospice providers.
No one should die alone and everyone should die with dignity.  "Working in hospice is a privilege," he explained. "It's permission to provide care in a very personal way. We're placed in people's lives at a very important time."
Crossroads appreciates patients' courage in asking for help. 
Chaplaincy is Highly Valued at Crossroads.
Mark credits Crossroads' Cleveland Medical Director Dr. Walter George with placing high value on important end-of-life care social services, including chaplaincy, which are key to integrated care teams. Dr. George understands "when someone is terminal, it's a private journey. This is something the patient has never gone through. There could be fear. There can be hope." 
Crossroads is there to support the patient and the family throughout that journey.
In their many years providing end-of-life care, both Mark and Dr. George understand that everyone has pain. If it can be relieved both mentally and physically, there will be a more peaceful death.
Caring Began at Home.
Caring for others in the community is something Mark was born into. Growing up the seventh of eight children in Seven Hills, a suburb of Cleveland, family life revolved around their beloved parish at St. Columbkille Church.
"My Dad was ordained as a permanent deacon," he said with pride. His Mom was the grade school secretary and his oldest sister led the youth ministry.
A graduate of the University of Notre Dame, Mark earned a Bachelor of Fine Arts degree in graphic and industrial design. He worked for a short time at card company American Greetings and then at a design firm in downtown Cleveland for six years.
After proving he excelled at "encouraging and blessing others through art and design," Mark "answered God's call to do it in person for a living."
Mark followed in his father's footsteps becoming ordained in a local, non-denominational church.  He was a pastor there for 12 years and affiliated with it for 18 years before dedicating himself to Crossroads, which he refers to as his "full-time ministry."
Early in his pastoral career, Mark said, he would go to a nursing facility to visit a patient and his dad would be in the same building.
"I'd be in the elevator with him and we would get off on different floors to pray for others."  Mark admits that he looks, laughs and talks like his father. "The truth is, I'm honored to walk in his shoes."
Relationships with Facilities Go Way Back
Mark's relationships with several long-term care facilities on behalf of Crossroads go back more than 15 years. He's often viewed as the honorary campus chaplain. Mark maintains his stellar reputation by being very visible on site and with creative programs like this past February when, in celebration of Valentine's month, he performed a marriage vows renewal ceremony.  He delighted in an 80-year-old resident who attended the ceremony with her groom – in the same wedding dress she wore 60 years earlier.  Mark plans a different themed program every month for the facility.
So how does Mark unwind and have fun?  He admits his wife would like him to work less. With his three adult children, ages 25, 30 and 35, Mark has started "Art Days with Dad," celebrating his fine arts background with his daughter and two sons.  Sculpture and watercolors have both recently been explored.
According to Mark, a chaplain is "just one part of all the care" a patient needs and receives at Crossroads.
"What is [a patient's] hope and how can I encourage it?" Mark is always striving to know. "An ending can also be a beginning."
Note:  Chaplain Mark Telpak is being featured in our 25 Shades of Green blog about employees who exemplify Crossroads' culture of "doing more."  These 25 fine professionals are being celebrated in recognition of Crossroads' 25th Anniversary.
To learn about more of the hospice team at Crossroads, give us a call at 1-888-564-3405.
If you found this information helpful, please share it with your network and community. C
opyright © 2021 Crossroads Hospice & Palliative Care. All rights reserved.