25 Shades of Green: Introducing Field Social Worker Michelle Stamps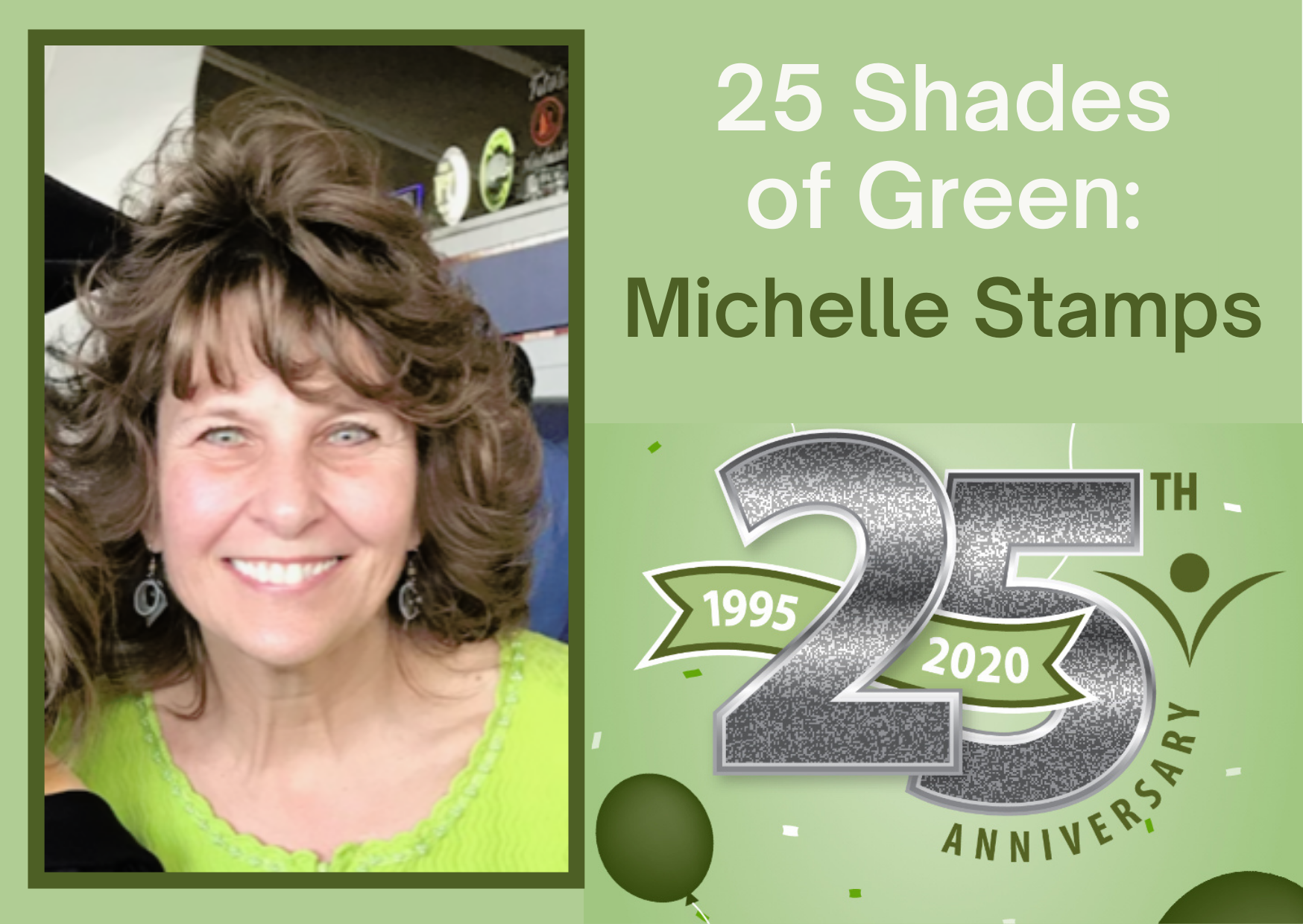 Visiting patients in their homes, in assisted living facilities, and in nursing homes.  That's what a typical day is like for an experienced field social worker like Michelle Stamps.  With a Masters of Social Work degree from the prestigious Brown School at Washington University in St. Louis and an undergraduate degree in Social Work from the University of Wisconsin-Whitewater, Michelle has been with Crossroads Hospice & Palliative Care in Memphis for more than seven years. 
"Our philosophy is to see people where they are," Michelle explained.  We see them as living, "not as dying."  Michelle welcomes every chance to "be there in the moment" with a patient.
On the day she was interviewed, Michelle had just visited a gentleman who had been a dedicated firefighter in his earlier days.  They chatted for a long time about his duties as a firefighter, life at the firehouse, and various fires he had fought over the years.  Her patient spoke with passion and energy about a topic he loved. 
Sharing Joy Through Conversation
A drive to know that their life mattered. According to Michelle and the end-of-life care providers at Crossroads, that's a common feeling among individuals receiving hospice care.  Michelle does everything she can to make sure patients know their lives and their current ideas are valued. 
With patients suffering from Alzheimer's disease, dementia, and other types of cognitive decline, Michelle has seen family members get frustrated listening to memories that bend the truth or may even be outright fantasies. Michelle relishes in the beauty of these discussions, the lessons she learns from patients, and her own ability to share a patient's joy through conversation in the moment. Unlike a family member in the know, the discussions never bother Michelle. 
"I feel truly blessed," she says of being invited into peoples' lives.
If a patient is non communicative, that doesn't deter Michelle.  She is happy to play some calming music.  Michelle is also an expert at keeping a one-way conversation, targeted to the patient's interests, going with enthusiasm.
A Legendary Activity Bag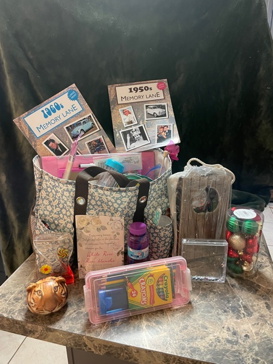 Michelle's Activity Bag is legendary at Crossroads in Memphis and many, many patients have enjoyed what Michelle puts inside. 
"Each patient is so different," Michelle explained.  That's why each day she packs the Activity Bag with different items depending on who she's visiting and what their interests are.
Nail polish, bubbles, essential oils with different fragrances like lavender, a mini bean bag toss game, a memory game, cards with photos and facts about animals or a scrapbook of "flowers in the garden."  These are the items for patient visits Michelle might pack in her Activity Bag.
 A strong bond with her grandparents who lived in the small town of Milton, Wisconsin, about 40 minutes from Madison where Michelle lived with her family, inspired her love of seniors.  Her grandmother was "the most precious thing to me on earth."  Michelle lamented that "society brushes them (seniors) off."  They are a "wealth of knowledge" from whom you can "learn so much."
Her Grandmother was an Inspiration
Crochet and a love of crafting are two things Michelle learned from her grandmother.  In her free time, she likes scrapbooking and she's in training for the famous Memphis St. Jude Half Marathon.  Recently, she and a friend have been spending their Saturdays cooking dinners for the upcoming work week.
Michelle's three beautiful young adult children are all currently living at home.  Her older daughter attends the University of Memphis, her younger daughter just finished high school and will continue her studies as an artist, and her son is studying to become an electrician.
Michelle is one of those people who says her job doesn't feel like work, "when you love what you do.  I'm most happy when making someone else happy," Michelle said. 
"Filling someone else up, that fills me up."
To learn more about the hospice team at Crossroads, give us a call at 1-888-564-3405.
 Note: Michelle Stamps  is being featured in our 25 Shades of Green blog about employees who exemplify Crossroads' culture of "doing more." These 25 fine professionals are being celebrated in recognition of Crossroads' 25th Anniversary.
If you found this information helpful, please share it with your network and community.
Copyright © 2021 Crossroads Hospice & Palliative Care. All rights reserved.