Romantic Gestures on Hospice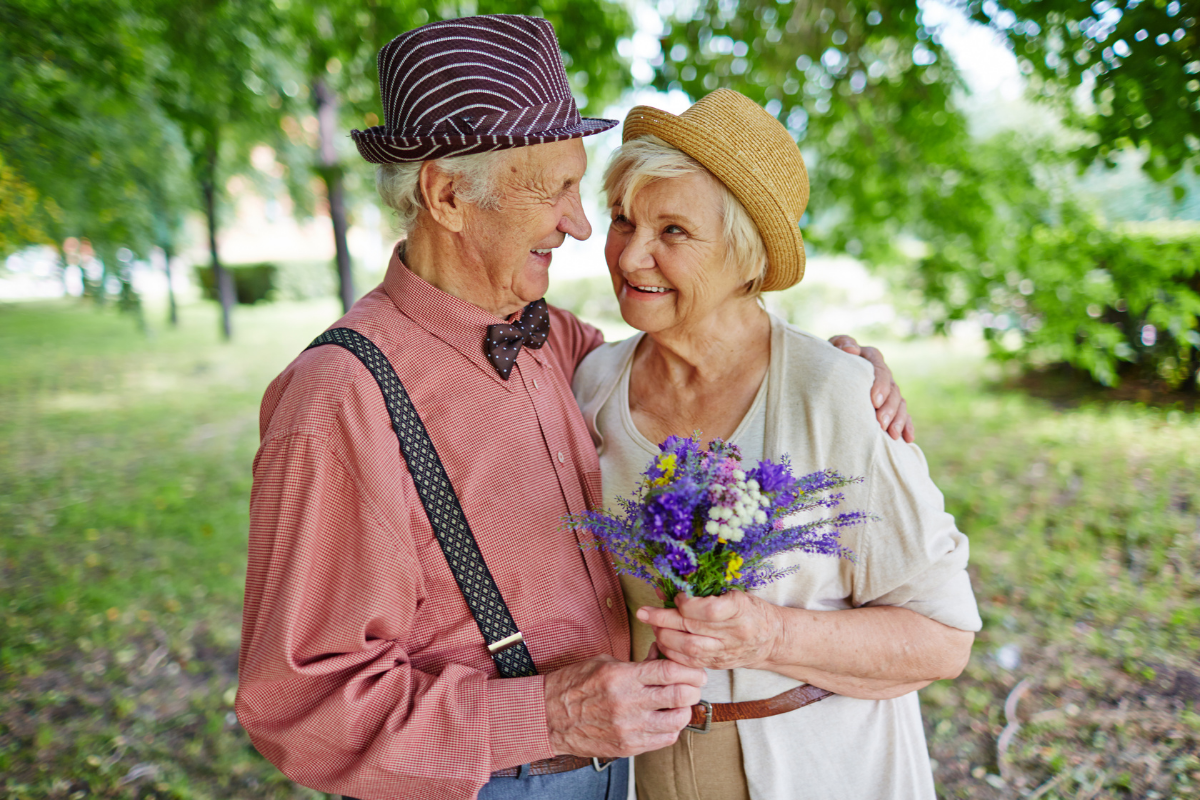 When someone you love is receiving hospice care, it's easy to get caught up in the day-to-day concerns of caregiving. Your loving care is an incredible testament to your love, but romantic gestures are a wonderful reminder that you continue to view your spouse as the love of your life, not your patient.
You don't need to go overboard. Little gestures can have a big impact when your spouse or partner is terminally ill. Here are a few examples of romantic gestures on hospice to help you plan your special moment.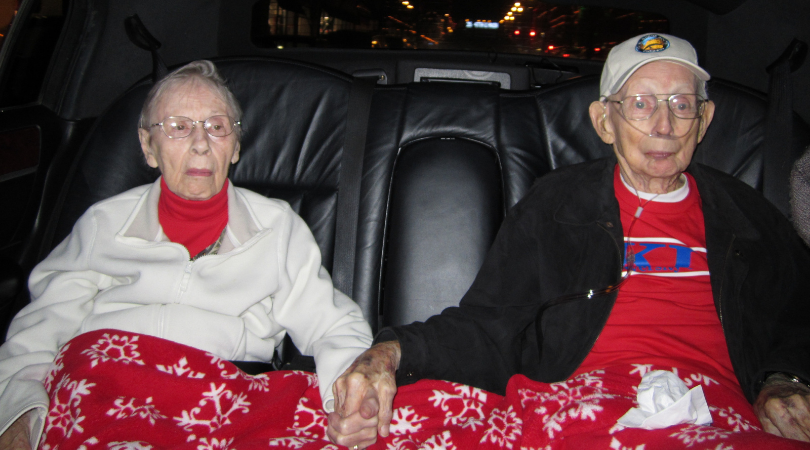 Hold hands. 
To celebrate his 65th wedding anniversary, we helped patient Leonard Cochran plan a special date for his wife several years ago. He knew exactly what he wanted to do for the occasion – a drive to see the holiday lights at the Plaza in Kansas City. We arranged a limo for the event, but your romantic gesture doesn't need to be that fancy. The only thing that mattered to this couple was being together, holding hands.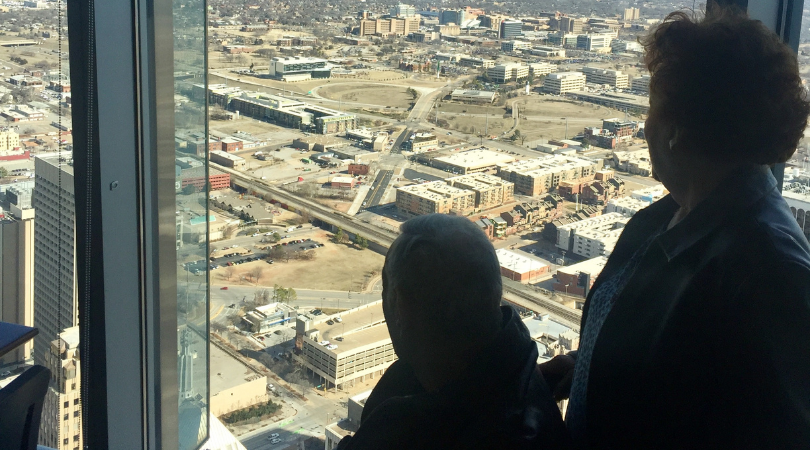 Visit the old neighborhood. 
William Page and his wife Delores loved their life in Oklahoma. We helped them plan a special date together visiting the sights of downtown Oklahoma City including a trip to Devon Tower for a glimpse of the area from 49 stories up. It was a beautiful clear day and they could see Bill's alma mater Oklahoma City University and the Oklahoma County Courthouse where he often worked. The day was filled with stories and laughter – a perfect trip down memory lane.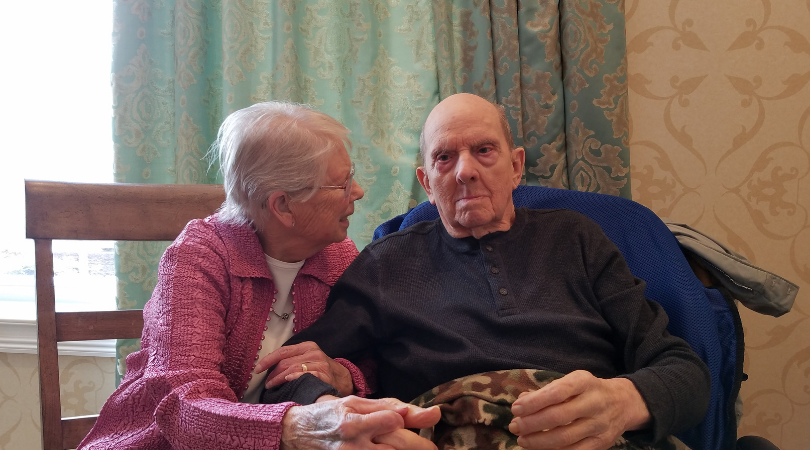 Plan a dinner date. 
Robert Faulkner and his wife were married at just 17 years old and then spent 69 happy years together because Robert knew how to make her smile. Last year, he surprised her at the nursing home where she lived with a special dinner from Olive Garden.
Doc and Joann Lamping shared a similar story. They met while working at a local theater while in high school. Despite having five young children, they made time for date night at Sorrento's in Reading, OH. 63 years after they wed, they had another special date night at their favorite spot and exchanged the Valentine's they signed with their special code: Love, MTYLTT – "more than yesterday, less than tomorrow."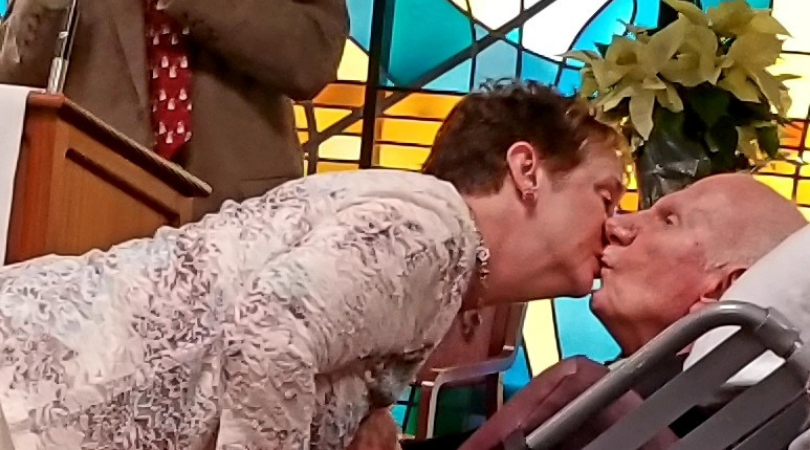 Do it all again.
James Kennell and his wife made the ultimate romantic gesture on hospice by renewing their wedding vows. They held the private ceremony at St. Luke's in Canton, OH in the chapel where James used to be a pastor.
Crossroads Hospice & Palliative Care helps patients plan romantic gestures on hospice as a part of our Gift of a Day program. To learn more about this program and all the quality-of-life services we provide, please call 1-888-564-3405.
If you found this information helpful, please share it with your network and community.
Copyright © 2021 Crossroads Hospice & Palliative Care. All rights reserved.