How Hospice Partners with Home Health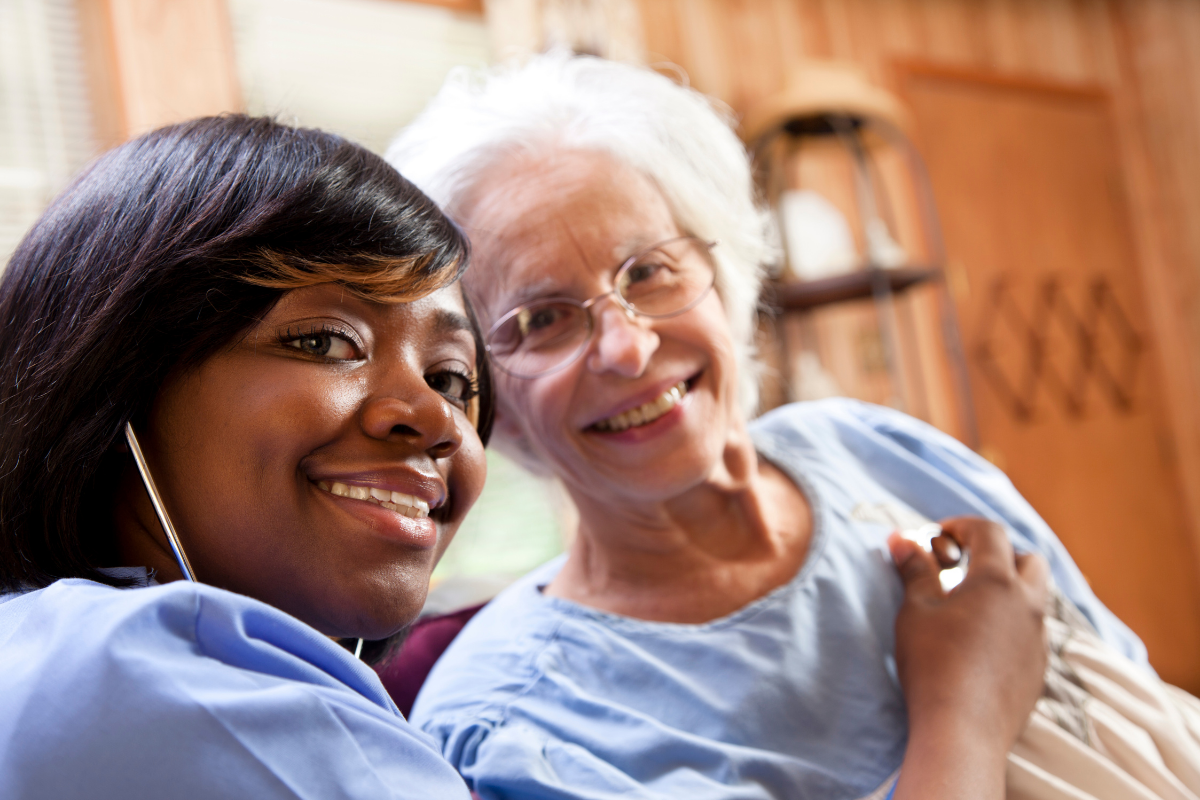 When a patient is dealing with a serious illness, it's important that they get the right care at the right time. Crossroads Hospice & Palliative Care partners with home health providers to ensure patients have a smooth transition as more care is needed.
The difference between Home Health and Hospice
There is often confusion about the difference between home health and hospice. Understanding the differences is important when making plans for care.
Home Health Care
Home health care is a short-term service ordered by the patient's physician to help them recover or rehabilitate from an illness, injury, surgery, or hospitalization. This skilled care is provided in the patient's home. It may not be provided in a long-term care facility.
Patients receiving home health care services must be homebound except for doctor visits or others medically-related visits. No durable medical equipment is provided unless prescribed by a physician. Medication is not provided by the home health service. The frequency and length of care is determined by the goals of care, but the patient's condition must improve or be maintained by therapy. Care may only be provided to the patient.
Hospice Care
Hospice care is appropriate when a patient has been diagnosed with six months or less to live. The patient and their family receive care and support from an interdisciplinary team made up of a physician, nurses, hospice aides, a social worker, a chaplain, volunteers, and a bereavement coordinator. The patient is not required to be homebound. The team provides care wherever the patient calls home which can be their family home, an assisted living facility, or nursing home.
All medication, medical equipment, and medical supplies related to the patient's hospice diagnosis are provided at no cost to the patient or their family.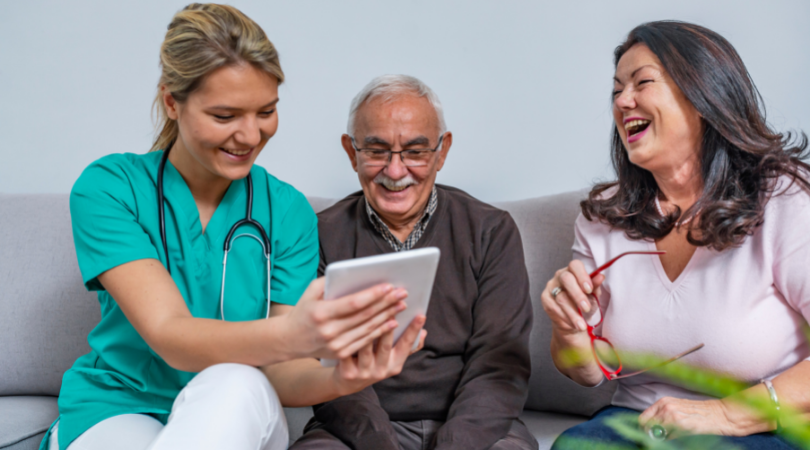 Can a patient receive home health and hospice care at the same time? 
A Medicare patient can receive both home health and hospice at the same time if they qualify for both services and the home health care services are not related to the patient's terminal diagnosis. For example, a homebound patient with a terminal cancer diagnosis who falls and breaks a leg can receive home health care therapy for their broken leg while continuing to receive hospice care for their cancer diagnosis.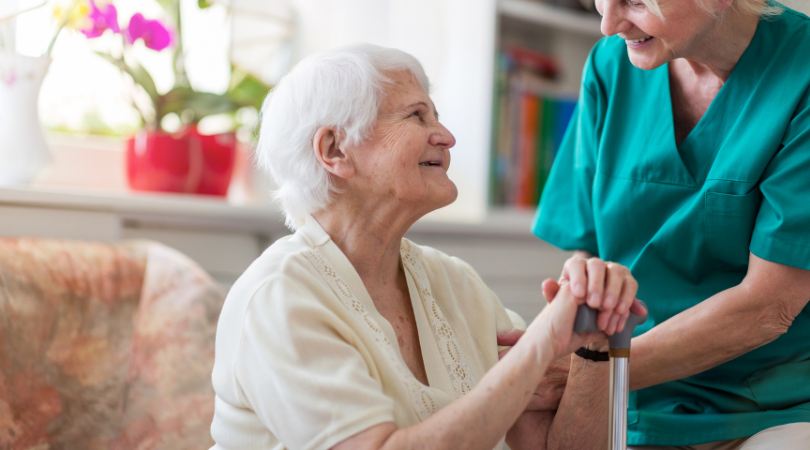 Discharging from Home Health to Hospice
We often receive hospice referrals from home health care providers when a patient's condition does not improve while receiving home health care services. At this time, a hospice assessment may be appropriate.
If it is determined that the patient qualifies for hospice care services, we work with home health providers to ensure a smooth transition in care. We coordinate the day and time of the hospice admission with the home health schedule to make sure there is no overlap and no gap in care for the patient.
Once a patient is admitted to hospice, a new plan of care will be established according to the patient's physical, emotional, and spiritual needs and visits from their care team will begin. Any necessary medication, medical equipment or supplies related to their hospice diagnosis will be delivered wherever the patient is residing. Family and/or facility caregivers will receive education and support about these items as we help the patient and those caring for them settle into their new routine.
Both home health and hospice care help patients avoid unnecessary rehospitalizations and emergency room visits. To learn more about the hospice services we provide, please call 1-888-564-3405.
If you found this information helpful, please share it with your network and community.
Copyright © 2021 Crossroads Hospice & Palliative Care. All rights reserved.