25 Shades of Green: Introducing Tiffany Reed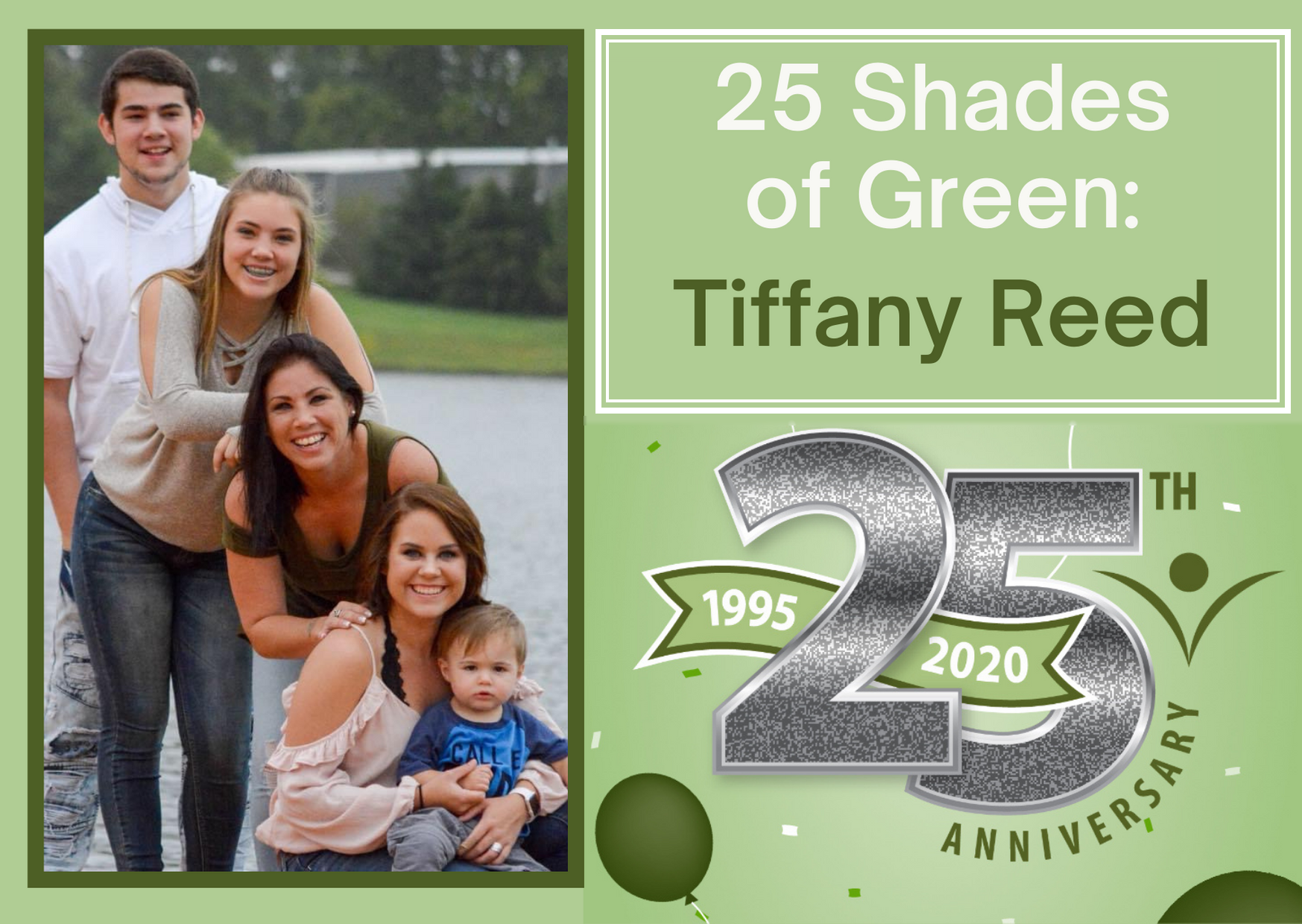 Many people are lucky to grow up in stable homes where they are supported with everyday acts of love and caring. Tiffany Reed, Executive Director of Crossroads Hospice & Palliative Care in Lenexa, Kansas, said she wasn't one of them. She grew up in the foster care system and it was tough.
"Growing up in the foster care system, I was not shown compassion for the majority of my life," Tiffany said.  That's one reason she has a drive to bring compassion and empathy to the work of Crossroads end-of-life care teams every day.  A nurse by training, Tiffany said at Crossroads she's "learned a lot about meeting people where they are."
Compassion Drives Her Every Move
Overseeing nursing care at inpatient substance abuse and psychiatric facilities at four locations in Kansas was what Tiffany did in her last professional position before rejoining Crossroads as Executive Director in Lenexa.  Tiffany had been the Crossroads Lenexa Assistant Clinical Director in 2015 and 2016.
"I kept an eye out for opportunities at Crossroads and maintained close friendships with the people I had worked with," Tiffany explained.  "At the end of 2019, the pieces started to fall in place."
Tiffany rejoined Crossroads just months before the pandemic hit.
Addressing Mental Illness in End-of-Life Care
"I'm a huge advocate for patient care," Tiffany said. She takes Crossroads' tagline, "Expect more from us. We do." to heart every day.  Doing more all the time is her ultimate goal.
"There's no room for judgement in what we do," Tiffany said. "We all deserve a positive end-of-life experience."
Tiffany's mental health background and specifically her experience caring for patients with anxiety and depression is something she brings to Crossroads' hospice and palliative care teams, with passion.  Tiffany said she is able to provide education and tools needed to approach patients suffering from mental illnesses at their end-of-life, which is understandably quite common.
During the global COVID-19 pandemic, Tiffany has been a rock for her Crossroads team of more than 60 employees, "who have been fearful for themselves and their families."  As the leader, she's happy about the culture that has developed in one of the hardest years on record for healthcare providers.
"We rely on each other and it's very, very supportive," Tiffany said.  We have become more of a family and to see the growth that's taken place is something she is "so thankful for." The team has proven how "strong and resilient they are."  At all levels of her site, "everyone brings something to the table."
Now a Foster Parent Herself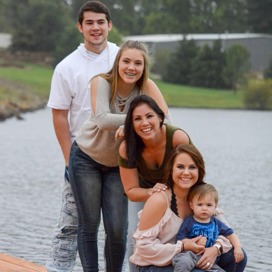 When it comes to her own family, Tiffany is the mom of three biological children, all the "spitting image" of her, two daughters and a son, ages 22, 19 and 17. Tiffany describes herself as "happily divorced." She loves reading true crime novels and just purchased a 36' camper where she'll be glamping at the lake a lot this summer. 
Tiffany recently completed classes to become a foster parent herself and lovingly cared for a little five-year-old boy, who recently returned to his biological family.
Statistically, kids who grow up in foster care don't stand a chance, Tiffany said.  "I'm a walking example of how our past does not define us."  She continued, "We use the past to become what we want to become."
Note: Tiffany Reed  is being featured in our 25 Shades of Green blog about employees who exemplify Crossroads' culture of "doing more."  These 25 fine professionals are being celebrated in recognition of Crossroads' 25th Anniversary.
To learn more about the hospice team at Crossroads, give us a call at 1-888-564-3405.
If you found this information helpful, please share it with your network and community.
Copyright © 2021 Crossroads Hospice & Palliative Care. All rights reserved.