25 Shades of Green: Introducing Wendy Harwick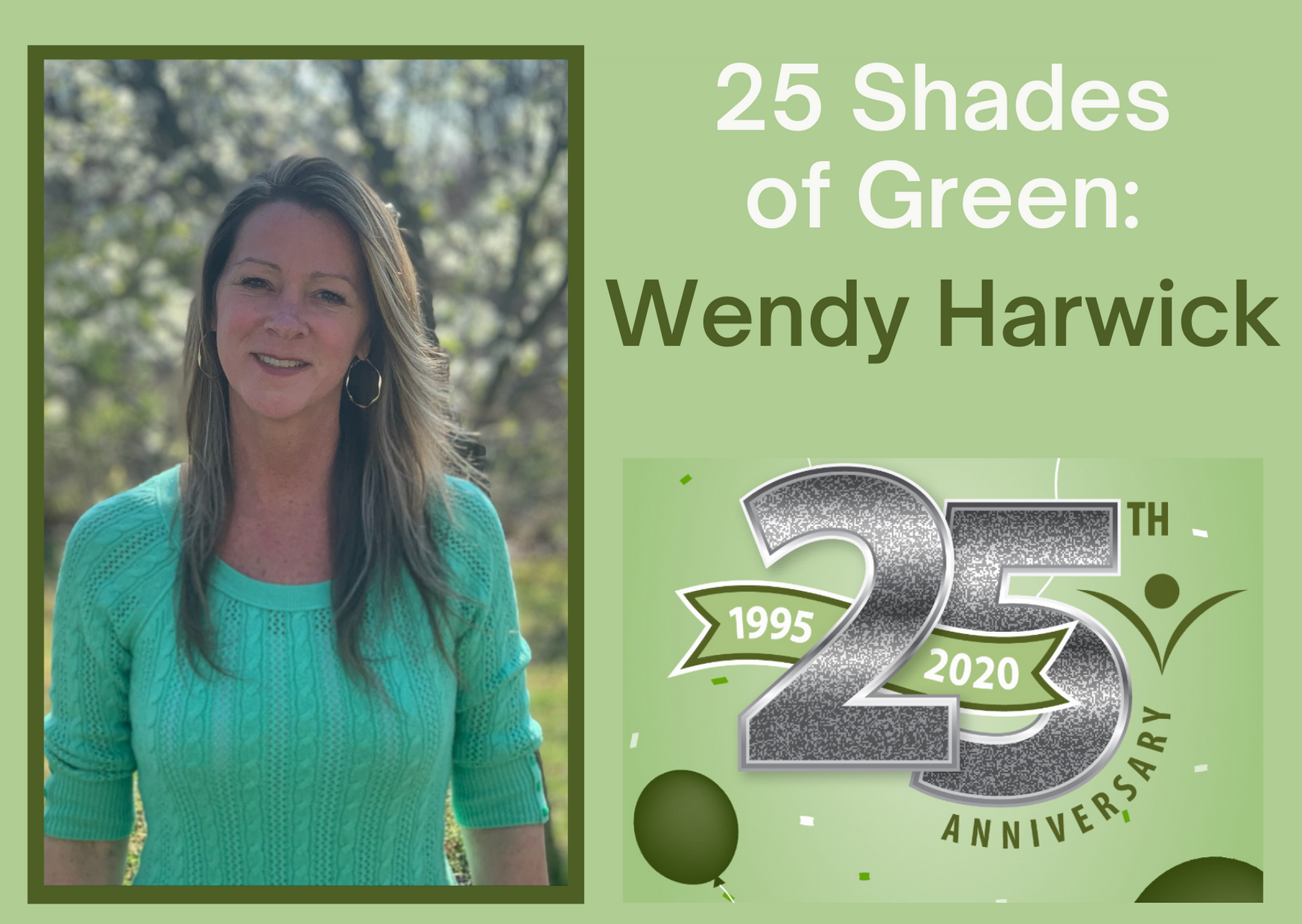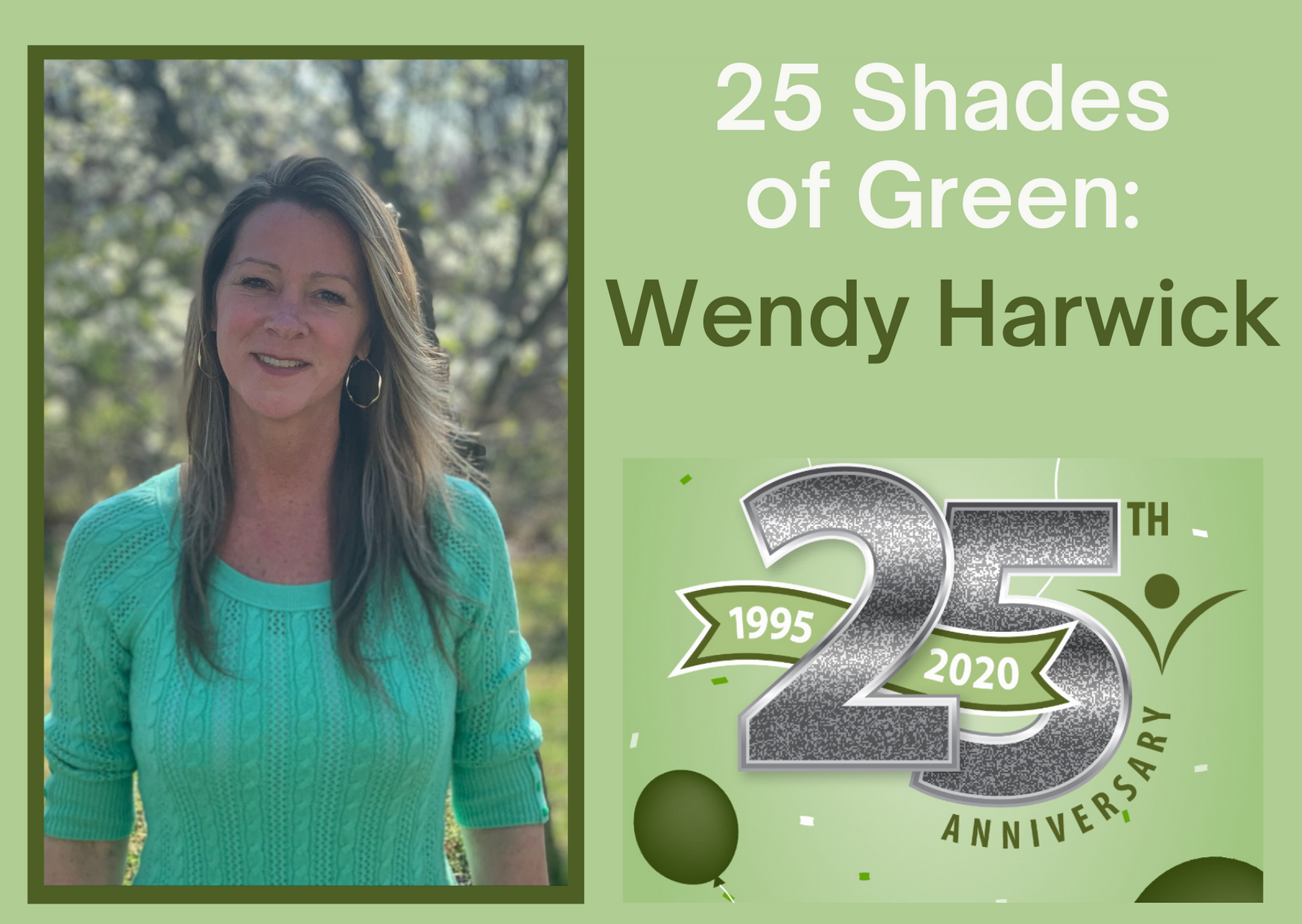 Wendy Harwick has enjoyed a robust career in healthcare provider operations. The Crossroads Hospice & Palliative Care Human Resources Coordinator in Philadelphia is a self-professed high-energy problem solver.
She Streamlines Hospice and Palliative Care Delivery
"I love being flexible and being able to help anywhere I can," Wendy said. It's one of the things she's known for in Philadelphia.
"Everyone comes to me," Wendy joked. "Even if the toilet's clogged!" 
In Philadelphia, a strong, collaborative team starts at the top with Executive Director Irene Rifkin.
"It's a privilege to work with Irene," Wendy said. "She's been here from the minute Crossroads opened its Philadelphia office. She was the nurse of hospice patient number one."
Irene had a number of roles before becoming Crossroads Philadelphia Executive Director, including several years as Clinical Director. According to Wendy, that background and experience contribute to the Philadelphia site's success.
"We have a great team," she said. "We learn. We laugh."
Wendy has been with Crossroads coming up on 10 years. She began as a registration representative before becoming the Philadelphia site Assistant to the Executive Director and eventually Human Resources Coordinator.
Onboarding New Team Members is a Calling
A favorite job responsibility of Wendy's is onboarding new members of the Crossroads end-of-life care team.
"It fuels me to educate new staff on the benefits of hospice care," she said.
 Dealing with misconceptions about hospice and end-of-life care comes naturally to Wendy.  
"No question is too silly. If I don't have the answer, I'll find it."
She explained that one typical misconception she's confronted many times is that by choosing hospice, you're "giving up" on a loved one. 
"I like to put people at ease and explain how the benefits outweigh the fears," she said.
Wendy loves to learn and "have her hands in a lot of pots."  Prior to joining Crossroads, she ran two different ophthalmology practices and worked for several healthcare staffing firms.
A beach lover, Wendy is also the busy mom of an elite travel softball player, daughter JoElle, 15. She also has two older sons who played baseball, Nathan, 24 and Clayton, 26, who was a starter at West Chester University of Pennsylvania. The Harwick family enjoys Philadelphia sports together, especially rooting for the Phillies.
"It's such a blessing to have a loved one on hospice care," Wendy said.  She'd like to see more families benefit from hospice and palliative care at their end-of-life.
"We have a very strong team in Philadelphia and I'm proud to say we all give it our all every day."
Note: Wendy Harwick is being featured in our 25 Shades of Green blog about employees who exemplify Crossroads' culture of "doing more."  These 25 fine professionals are being celebrated in recognition of Crossroads' 25th Anniversary.
To learn about more of the hospice team at Crossroads, give us a call at 1-888-564-3405.
If you found this information helpful, please share it with your network and community.

Copyright © 2021 Crossroads Hospice & Palliative Care. All rights reserved.