Holiday Gifts for Hospice Patients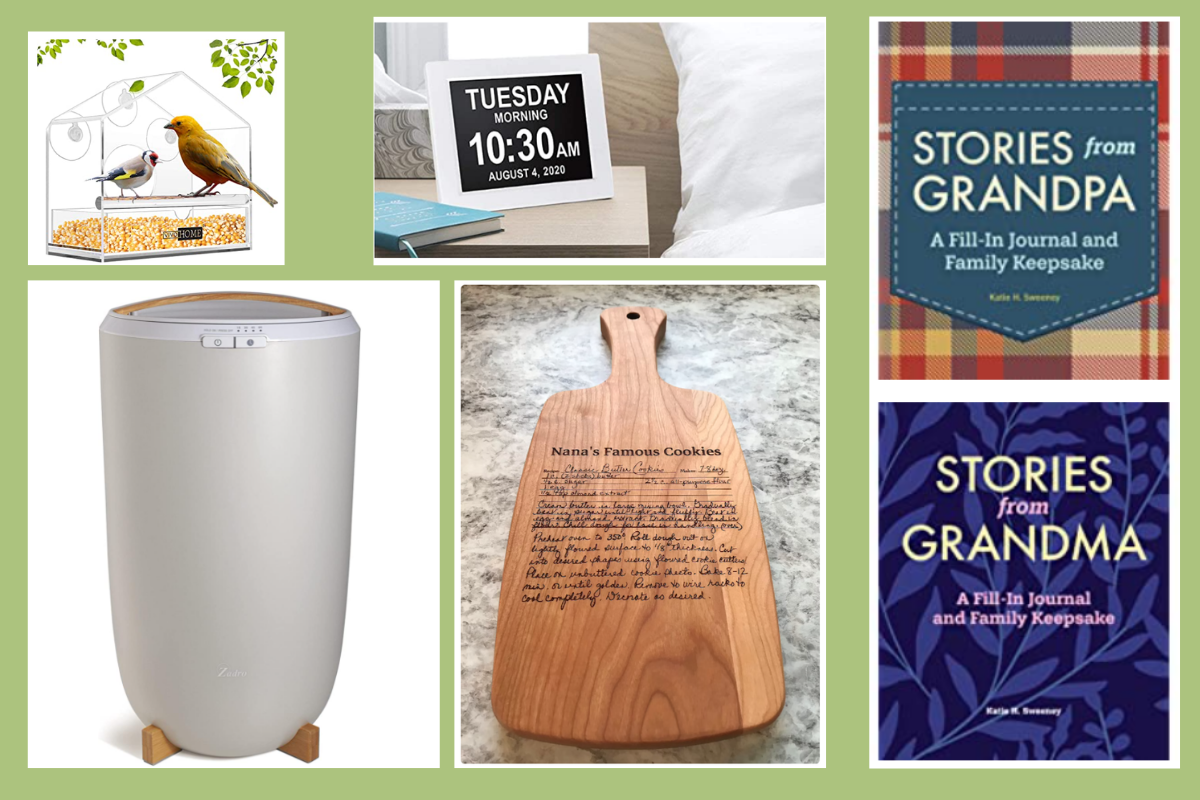 When your loved one is receiving hospice care, you know every moment is precious. It's natural to want to share a thoughtful gift with your loved one, but it can be a challenge to figure out what to give a dying person. We've put together some hospice patient gift ideas designed to lift spirits while honoring their legacy or catering to their comfort.
Hospice Patient Gift Ideas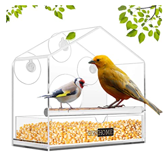 Window Bird Feeder
Bird feeders make great gifts for hospice patients who love the outdoors, but can't get out as much as they would like to. This particular model has extra strong suction cups to keep it secure. It says it's squirrel proof, but your best bet for keeping your furry neighborhood friends out of the feeder is to make sure it's placed on a window far away from branches or other easy access points.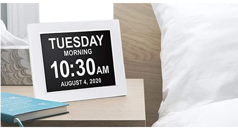 Many seniors face challenges with reduced vision or memory loss. This extra-large alarm clock helps to keep them oriented by displaying the time, date, and day of the week in a font large enough to be seen from across the room. As an added bonus, American Lifetime gives 10% of their profits to charities focused on dementia research, social services, and adult education.

Turn your loved one's bedroom into a spa with a towel warmer. From thinning skin to cardiovascular issues to medication side effects, there are many reasons why seniors are more sensitive to cold temperatures. This towel warmer is an excellent gift idea for hospice patients who are always feeling cold. Quickly warm up towels, pajamas, shirts, or socks to wrap them in the warmth of your love.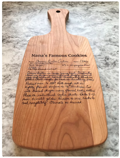 Every family has a favorite recipe that is passed down from generation to generation – whether it's grandpa's chili or mom's chocolate chip cookies. Celebrate their talents in the kitchen with a cutting board personalized with their secret recipe. Not only is this beautiful cutting board a stylish addition to any home, it lets your loved one know that they will be remembered for the special impact they made in your life.
Stories from Grandma & Grandpa Keepsake Books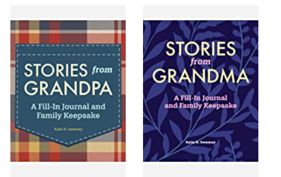 Journalist Katie H. Sweeney knows the power of sharing a story. She's created these journals full of questions and prompts to help trigger memories and highlight personal insights. There are no rules for these journals. Your loved one can respond to the prompts that resonate with them and complete them in any order. Since time is the most precious gift you can give, make a plan to work on these journals together with you reading the prompt and recording your loved one's answers.
Knowing what to give a dying person can allow you to share a meaningful moment expressing your love. Crossroads Hospice & Palliative Care provides support and care to individuals facing serious and terminal illness. Please call us at 1-888-564-3405 for hospice resources.
If you found this information helpful, please share it with your network and community.
Copyright © 2021 Crossroads Hospice. All rights reserved.