Answering the Call to be a Hospice Chaplain
The hospice chaplain is a key member of the hospice team. When a patient begins hospice care, they often turn to their faith for comfort and guidance. Even those who aren't religious may seek spiritual guidance during this period. The hospice chaplain is there to assess, plan, and care for the patient's spiritual needs as they approach the end of life. It is an important part of ensuring each patient receives whole person care.
Crossroads Hospice & Palliative Care is proud to have Christian Bayles serving as one of the chaplains on our team.
Christian started his ministry in 1979 and became an ordained minister, serving 36 years as a pastor. Included in that ministry was chaplaincy. Chaplains provide spiritual care outside of traditional religious settings. For Christian, that meant offering spiritual care to the Oklahoma City Civil Air Patrol, providing guidance and support to cadets and senior members. There, he fell in love with chaplaincy, and soon began providing services to The Children's Center Rehabilitation Hospital in Bethany, OK.
"At this point I decided I would like to just go full time into chaplaincy," Christian shares. "I've always loved elderly people. I've always loved the ministry of healing. Chaplaincy is ministry of the whole person – spiritual, emotional, psychological, physical, and relational."
One of Christian's church members recommended Crossroads to him after they had provided care to a family member. He joined the Crossroads team in August 2019.
"Working in hospice care is very different than pastoral ministry because it's very structured," he explains. "The people you serve is ever-changing. But I have always loved dealing with elderly people in my ministry and took the skills I learned as a pastor and applied them to my ministry at Crossroads."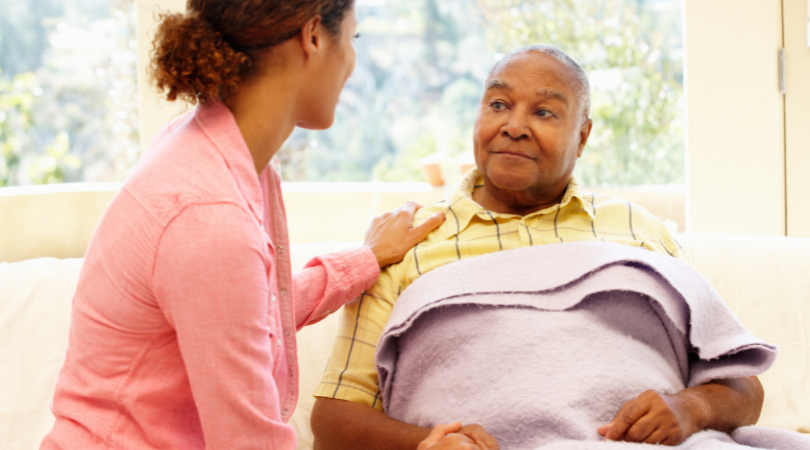 Caring for the Whole Person
For Christian, the most important piece of being a hospice chaplain is caring for the whole person. He says, "You need to empathetically and compassionately relate to and care for the patient and the family system. The key word is holistic, regardless of whether they have a religious or non-religious background."
Christian continues, "The chaplain is there to provide spiritual and emotional support to the patient, but they are ministering to the whole family system. You are ministering to the patient, their spouse if there is one, their children, their family. It's extremely rewarding."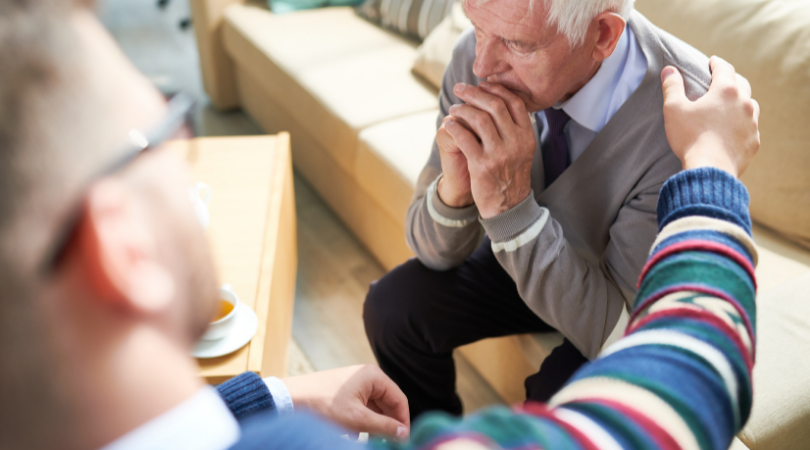 Taking Care of What's Important at the End of Life
"One of the chief things people struggle with as they near the end of life is worrying about the relationships they have and have had in their life," Christian says.
"There is always a desire or need or frustration or anxiety for reconciling good and bad relationships in the end. They want to make good relationships better and try to heal bad relationships. Humanity just wants to reconcile and make peace. People don't want to leave this world in a bad state towards any family member they might have problems with or a breach in their relationships.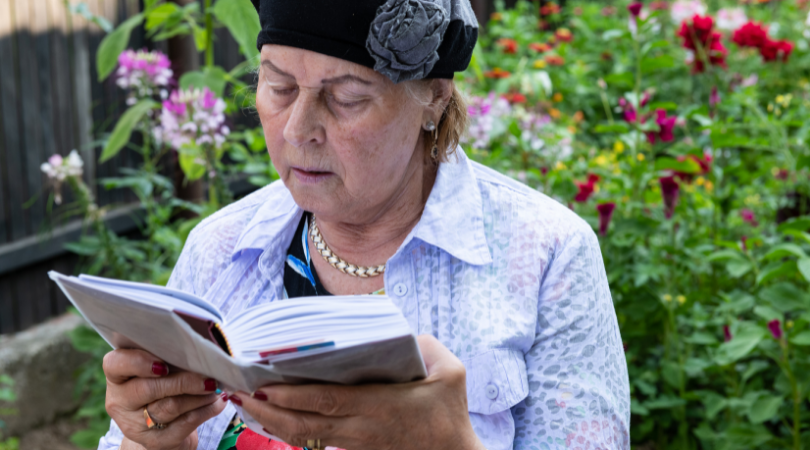 Serving Those of a Different Faith
One of the unique pieces of ministering as a chaplain is that you are asked to provide spiritual care to people of many different faiths and sometimes no faith at all. Christian says it's the hospice chaplain's job "to be humble, compassionate, and empathetic to a huge variety of people and family systems. We're not going in just for the spiritual. We're there for the whole person, the healing of those needs as they prepare to die."
He continues, "You don't want to push your belief system onto the person who is searching. Chaplaincy isn't a place to have a debate over truth or right and wrong. You look at the common humanity and have a basic moral respect and appreciation for them. Every person is created in the image of God and is worthy of utter dignity and respect in every way."
This is especially true for people who were once religious and then lost their faith or feel anger towards God. Christian explains, "You have to somehow connect with them where they were and learn what it was that traumatized them or led them away from their belief system or God, and then try to help them through their own initiative. You encourage them to find within themselves what has made them so angry at God, and try to help them reconcile in some way."
For Christian Bayles, it's rewarding to meet people where they are and provide compassion and support. He says, "You have the privilege to be at the very heart of the highest points in people's lives as well as their lowest points. To be able to be at the very center of these most difficult transitions in life. It's a beautiful thing."
Crossroads Hospice & Palliative Care is able to provide whole person care to patients facing serious and terminal illnesses because of the amazing people on our team. Please visit our website to learn more about hospice careers. 
If you found this information helpful, please share it with your network and community.
Copyright © 2021 Crossroads Hospice & Palliative Care. All rights reserved.