Retired Akron Arts Teacher Returns to Civic Theatre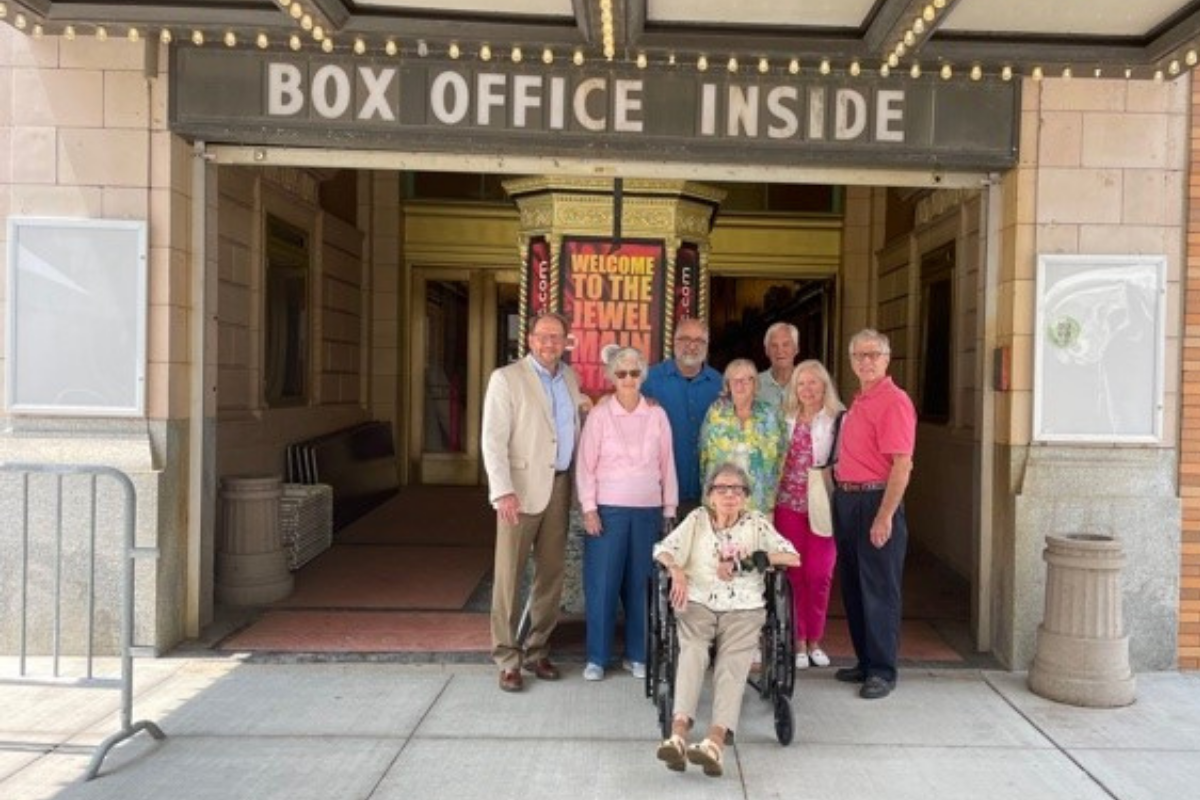 Ninety-six-year-old Dorothy Miller of Akron, OH is one of the patients receiving end-of-life care from Crossroads Hospice & Palliative Care in Akron. 
Dorothy devoted a lifetime to making an impact on the community of Akron, where she spent 31 colorful years as an Akron Public Schools art teacher – before the second act of her career with the Akron Civic Theatre. 
During her 10 years with the Akron Civic Theatre, Dorothy shined as a saleswoman at the Theater Stage Left Gift Shop and led others in her role as President of the Akron Civic Theatre's Women's Guild.
Dorothy adored working with others and her passion for the arts radiated through everything she did.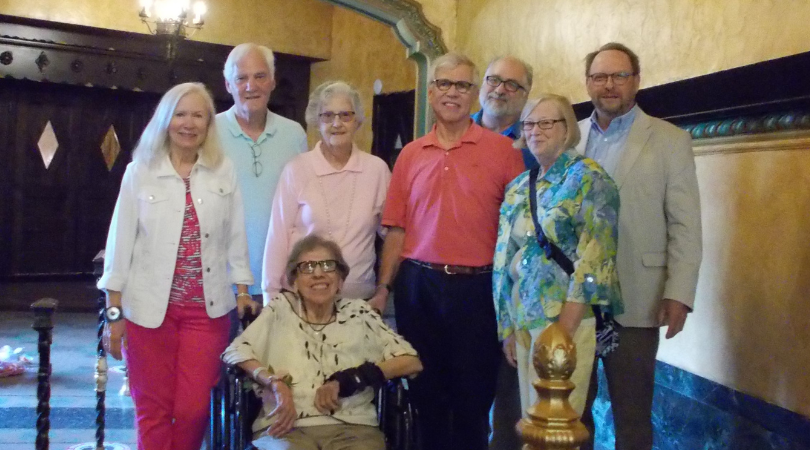 An Art Enthusiast's Perfect Day
Inspired by Dorothy's incredible life story, Crossroads planned a day for her to take a walk down memory lane and return to the Akron Civic Theatre with family and friends, followed by an ice cream treat from Trecaso's Mary Coyle, a popular Italian restaurant and ice cream shop in the Akron area. The event was part of Crossroads'Gift of a Day program, an initiative that creates opportunities for patients receiving end-of-life care to experience their perfect day.
In addition to the nostalgic Akron Civic Theatre tour, Dorothy donated a beautiful piece of Japanese glass artwork to her beloved theatre. That seems to sum up Dorothy – always giving back even when it is her turn to receive the gift.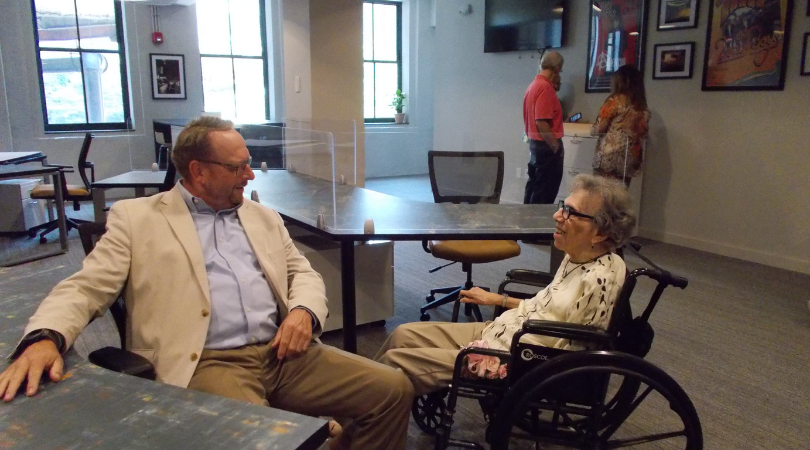 Dorothy's Long Lasting Impact
Dorothy made many lifelong friendships during her time at the Akron Civic Theatre, including her power of attorney (POA) Barb Moore. Barb worked alongside Dorothy at the Theatre's Stage Left Gift Shop and they have been friends ever since.
"We worked every shift together," said Barb. "We became a wonderful team." 
Barb looks back fondly on her time working alongside Dorothy and her influence on the Akron community. 
"Dorothy's old students would come back years later and would be ecstatic to see Mrs. Miller," said Barb. "Though Dorothy never had children of her own, she raised hundreds of children during her time as an art teacher."
Barb wouldn't miss the chance to celebrate Dorothy's legacy as a lover of the arts and accompanied her on her Gift of a Day experience. 
To learn more about Crossroads' Gift of a Day program, please call 1-888-564-3405.
If you found this information helpful, please share it with your network and community.
Copyright © 2021 Crossroads Hospice & Palliative Care. All rights reserved.