How Hospice Supports Lung Cancer Patients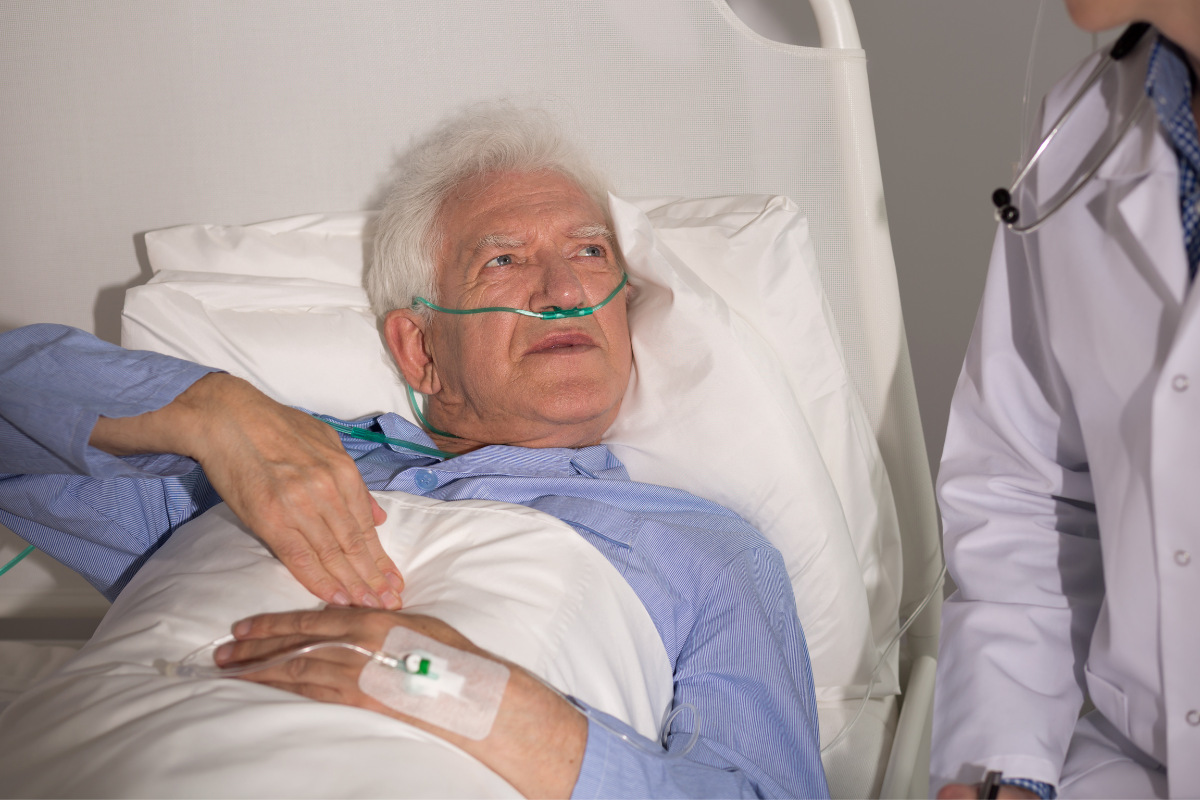 Despite the many advances in the diagnosis and treatment of lung cancer, there may come a time when the risks and side effects of treatment will outweigh the benefits. At this time, a patient with late-stage lung cancer may decide with their doctor to stop treatment and pursue comfort care, focused on quality of life. Hospice can help support this goal.
What is hospice care?
Hospice care is specialized care for people diagnosed with a terminal illness where the treatment goals have shifted from curative treatment to symptom management and quality of life. The hospice care team includes nurses, aides, a social worker, a chaplain, a bereavement coordinator, and volunteers, all under the guidance of a medical director, who work together to address the patient's physical, emotional, and spiritual needs.
This care can be provided wherever the patient resides including their home, nursing homes, and assisted living facilities. It supplements the care being provided by family or care facility staff.
A Medicare benefit, hospice is covered at no cost for all Medicare enrollees. It is also covered by most private health insurance companies and by Medicaid in most states. All medication, medical supplies, and medical equipment related to the patient's terminal diagnosis are covered by hospice care at no cost to the patient or family.
Read more about paying for hospice care.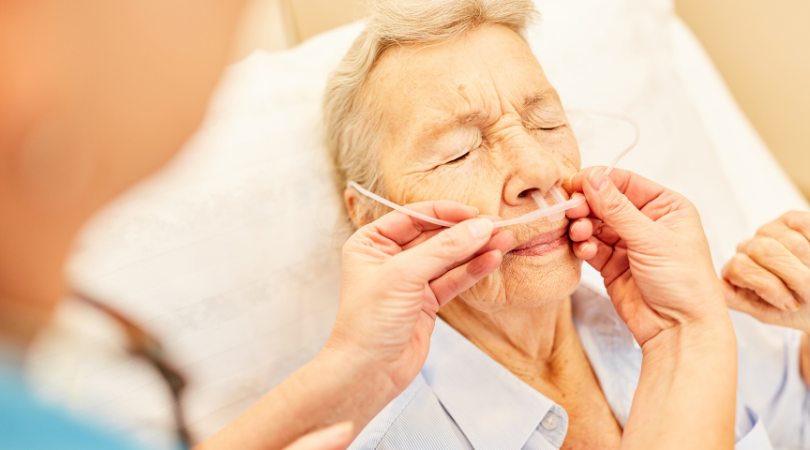 Symptom Relief for Late-Stage Lung Cancer Patients
Hospice care is an important support service for late-stage lung cancer patients and their families. Each week, members of the Crossroads Hospice & Palliative Care team will visit the patient to address their needs.
Common symptoms of patients with end-stage lung cancer include pain, dyspnea, delirium, and respiratory secretions – which the hospice team can manage wherever the patient resides, allowing them to avoid hospital admissions and instead focus on spending quality time with their loved ones.
In addition to meeting these physical needs, our team can provide emotional and spiritual support for the patient as they approach end of life. The team can also assist the patient and their family by connecting them to additional resources in their community, advocating for patient wishes, and supporting them through the funeral arrangement process.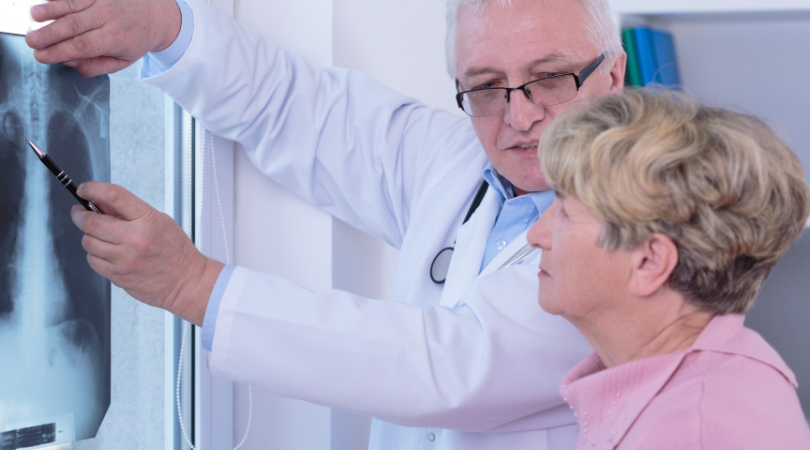 Hospice Eligibility for Late-Stage Lung Cancer
Patients become hospice eligible when they have been diagnosed with a terminal illness with a life expectancy of six months or less if their disease follows the typical course. Each patient must be assessed by a hospice nurse to ensure eligibility. Additional hospice criteria for a patient with late-stage lung cancer may include:
Metastatic cancer
Decline in condition despite treatment
A Palliative Performance Score or Karnofsky Score of 70% or less
Electing to forgo further curative treatment
You do not need to wait to meet these conditions to begin a conversation with Crossroads about current or future care. Learning about hospice care options early in treatment allows patients and families to fully research available programs to find the best fit for their needs before a crisis occurs.
To learn more about how Crossroads supports patients with late-stage lung cancer, please call 1-888-564-3405.
If you found this information helpful, please share it with your network and community.
Copyright © 2022 Crossroads Hospice. All rights reserved.