2022 Gift of a Day Highlights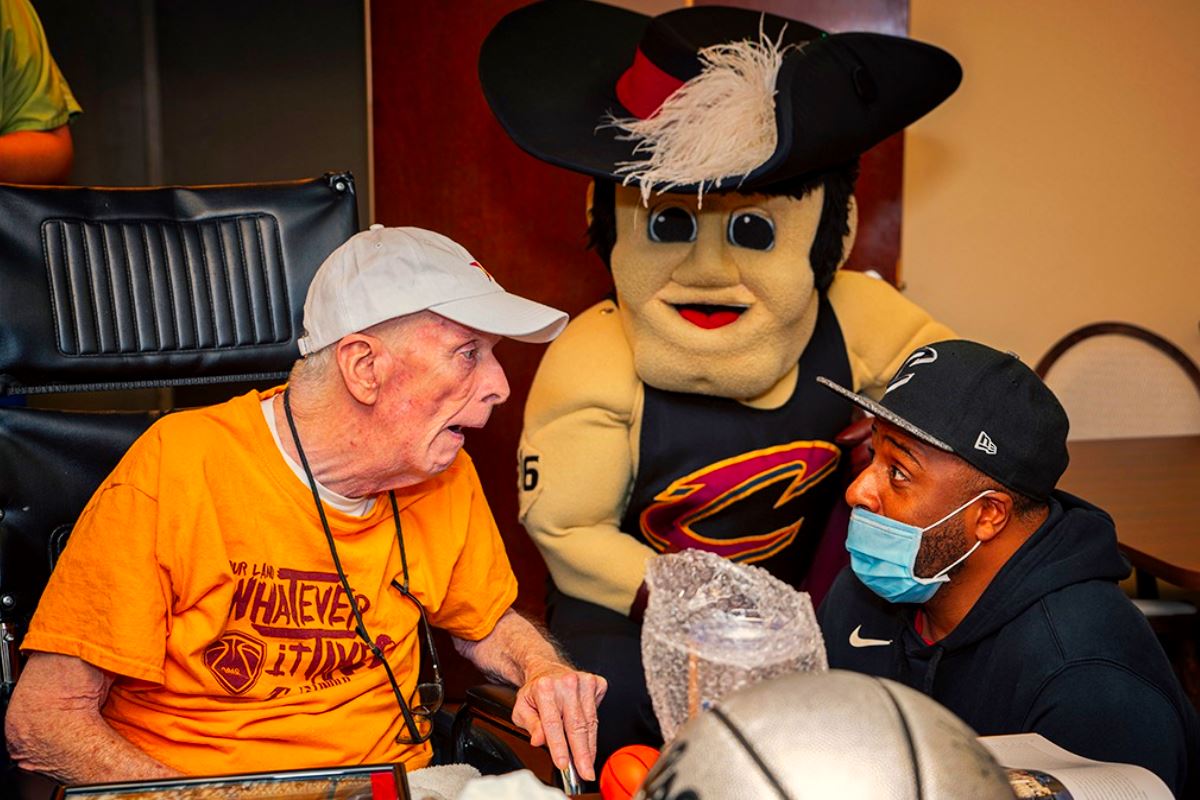 Truth be told, every Gift of a Day is our favorite Gift of a Day. This special program gives patients and their families the opportunity to forget about illness and day-to-day challenges as they enjoy one perfect day doing something they love.
For some patients, their Gift of a Day is an opportunity to bring family together for one special meal. For others, it's a time to try something they've always wanted to do, but never got the chance. While others enjoy a concert, a sporting event, or taking part in an activity they love.
Each Gift of a Day is as unique as the patient. It's tailored to their interests and personality.
As 2022 comes to a close, it's a good time to look back at some of the Gift of a Day highlights from the past year and all the joy they brought to some very special people.
Gift of a Day Highlights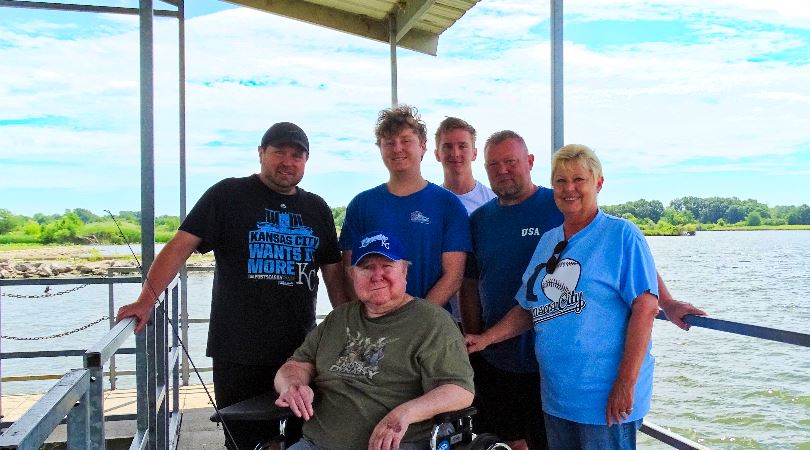 Gone Fishin'
Some of Mike Turpin's best days were spent fishing with his sons on Maple Leaf Lake in Higginsville, MO. You can't beat the serene setting, the fish tales, and those conversations that never seem to happen anywhere else. It was a pleasure to arrange a day of fishing for Mike, his sons, and his grandsons and reel in some smiles.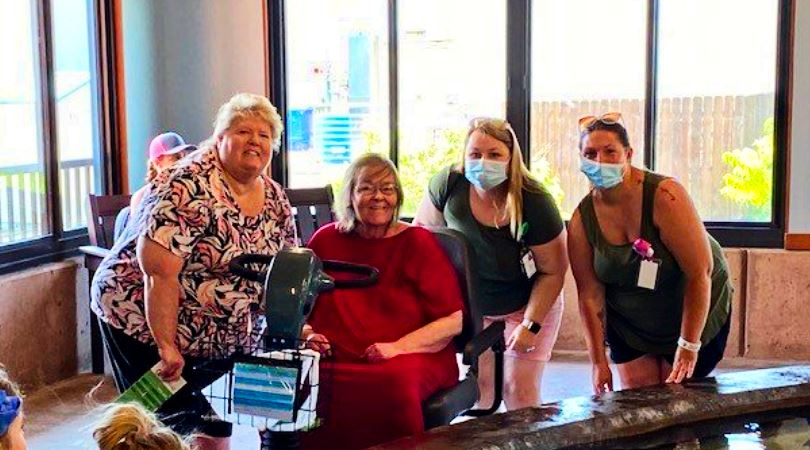 First Visit to the Zoo
Monkeys and penguins and gorillas – oh my! Dollia Frizell had never been to the zoo, and she was excited to see some of her favorite animals up close. Her Crossroads team arranged for Dollia, her friend Shirley, and a few members of her Crossroads care team to visit the Kansas City Zoo. They enjoyed lunch and beautiful spring day with all the animals.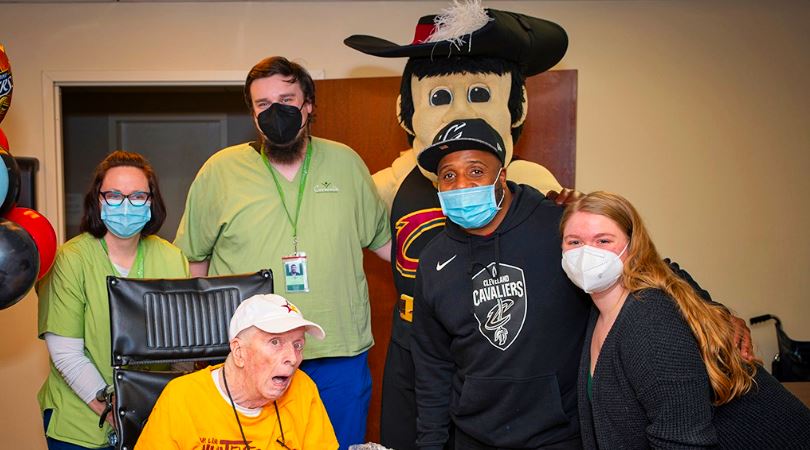 Whatever It Takes
Ronald Penny's entire life has been spent celebrating Cleveland sports and collecting Cleveland spots hats. It was a treat for us to arrange for a visit from the Cleveland Cavaliers mascot Sir C.C. and announcer Ahmaad Crump. They took photos and gifted Ronald with a Cleveland "Then & Now" book featuring historic photos of his favorite city.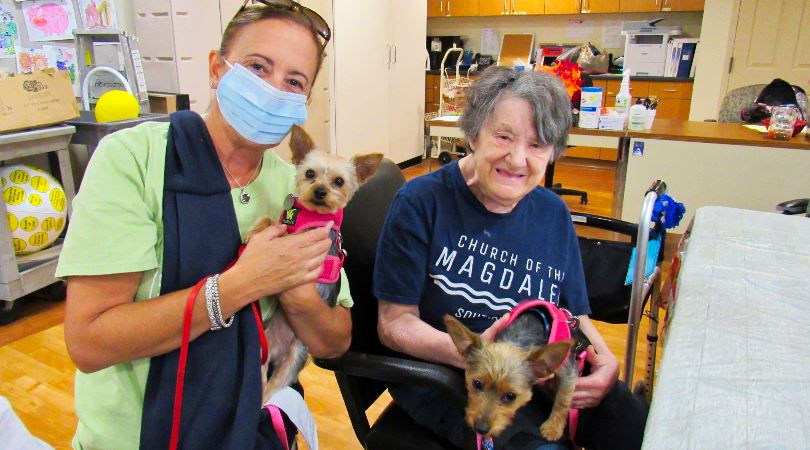 Puppy Love
Frances Dierker loved dogs especially her niece's sweet pup who would sleep on her lap when she was at home. She frequently had pet visitors to the delight of everyone who got a glimpse of the pups in her wing of her building. In honor of her memory, pet volunteers from Crossroads attended a Gift of a Day in her memory at Mary, Queen, and Mother Center.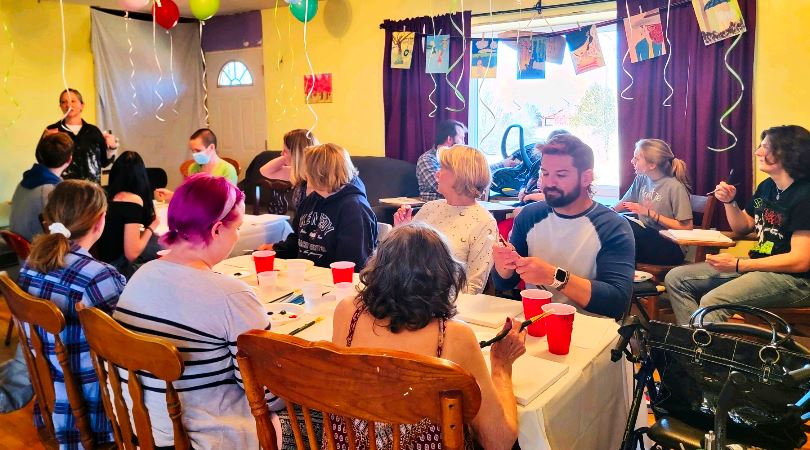 A Splash of Color
When you have a hobby you love, it's always more fun to do it with your friends and family. For Vickie O'Bryan, that meant arranging the ultimate paint party with friends and family from near and far coming together to paint, laugh, and share stories.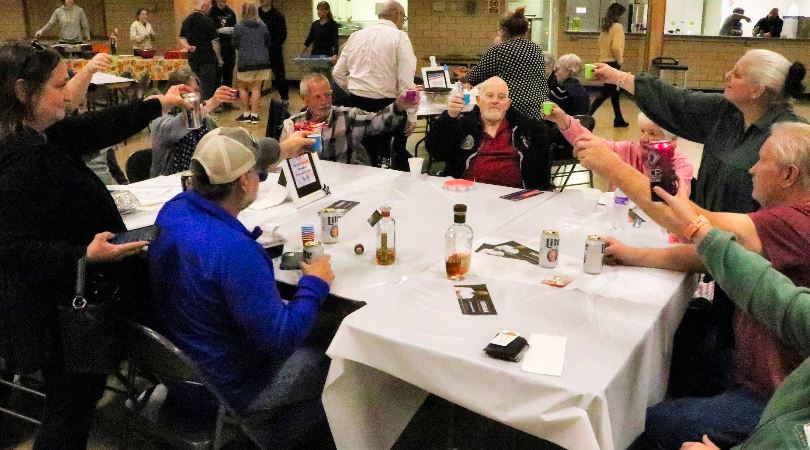 Happy as a Clam
Did you know that clambakes are more popular in Northeast Ohio than any other part of the country outside of New England? It just wouldn't be fall without this tasty tradition and Lawrence Doyle certainly wasn't going to miss it. He joined his family at the annual UAW Local 1005 clambake where they enjoyed the food and celebrating their patriarch.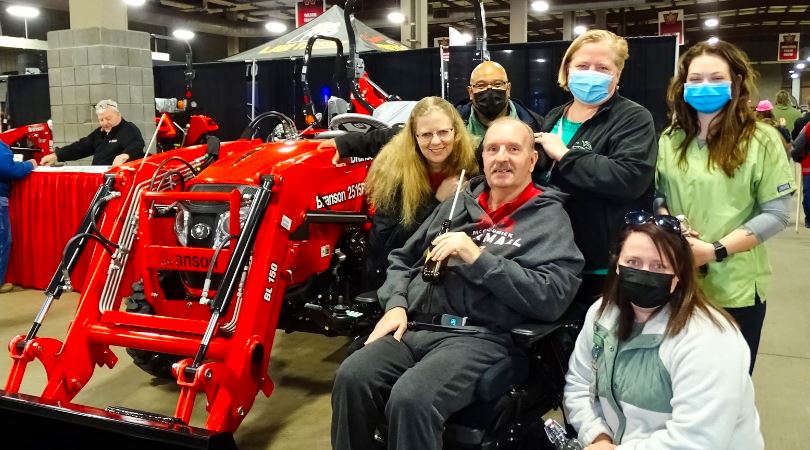 Tractor Show
Ronald Strange fell in love with tractors as a kid and enjoyed many years of rebuilding a collecting these impressive machines. For his Gift of a Day, his team brought him to the Western Farm Show where he was able to check out some of the latest models in tractors and other farm equipment.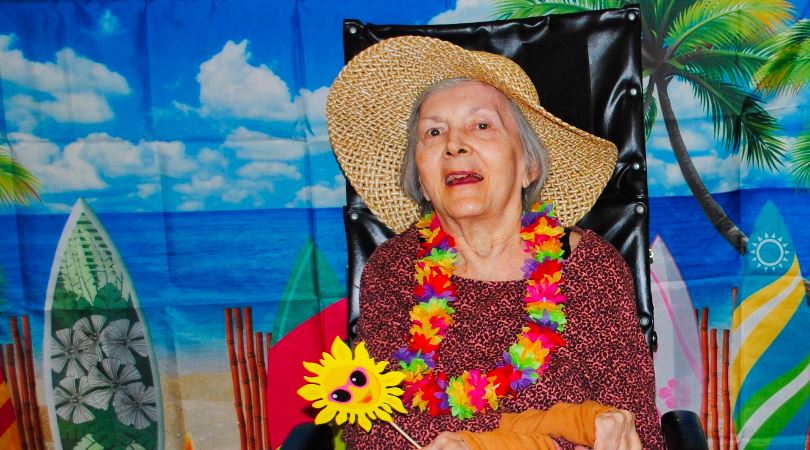 Day at the Beach
Patricia Paglione always loved a day at the beach. She couldn't make it there this year, so her Crossroads care team brought the beach to her for her Gift of a Day. She enjoyed her favorite Philadelphia treats like water ice and soft pretzels while her family played games and took photos. You could almost feel the ocean breezes wafting across this fun indoor celebration.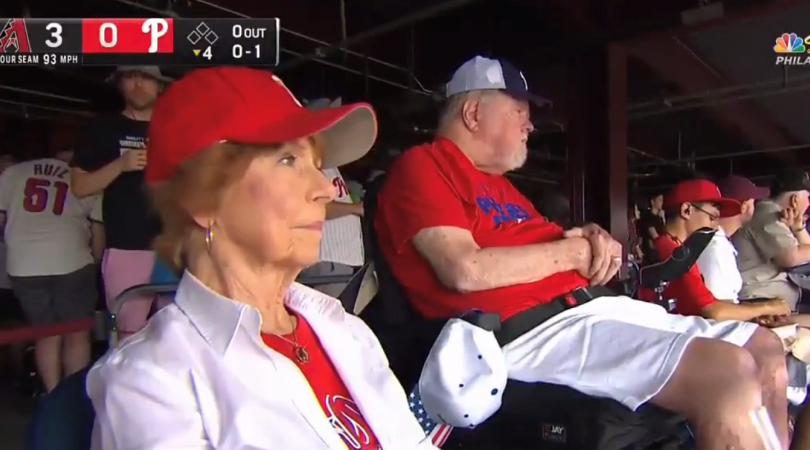 Fightin' Phils
The Phillies may not have won the World Series this year, but they definitely hit a homerun with Jim Lane and his family. Jim celebrated his 82nd birthday at Citizens Bank Park where his whole section sang happy birthday to him as he was showered with confetti and presented with a Phillies hat. Meanwhile, friends and family at home smiled as Phillies announcer Tom McCarthy and former Phillies player John Kruk wished him a happy birthday on air. To top it all off, he received a baseball signed by Phillies legend Mike Schmidt. Quite a day for this life-long Phillies fan!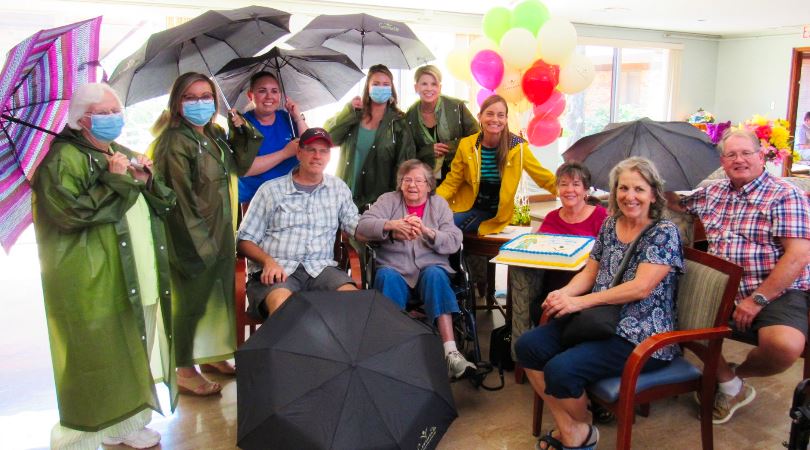 Hitting the Right Note
Barbara Youngstrom enjoyed a selection of musical performances, including hits from "Singin' in the Rain" for her Gift of Day. Leading the serenade was Meghan Kirk, a professional singer and actress from the St. Louis area. Staff at Mary Culver Home joined in on the performance, donning umbrellas, rain coats, and boots to the delight of all.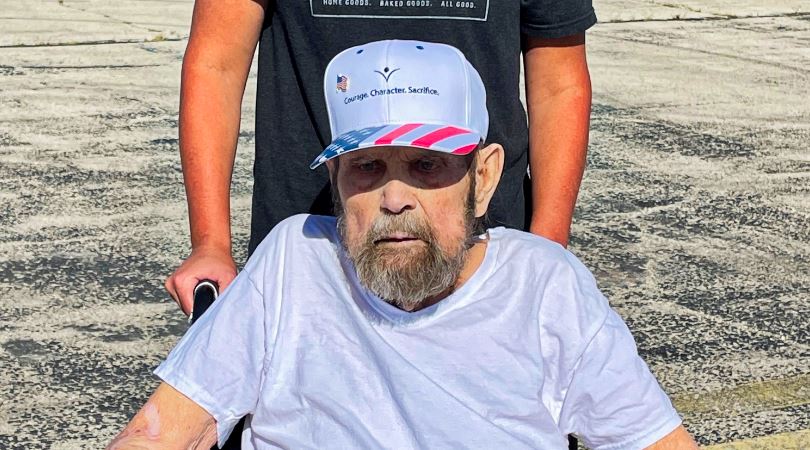 Flying High
George Chesney had a high-flying military career as a Veteran of both the United States Marine Corps and the United States Air Force. After serving in the Korean War, George was transferred to Hawaii to work on aircraft carriers as a mechanic before being recruited to work at Richard Gebaur Air Force Base until his retirement. We spent his Gift of a Day at the Garmin KC Air Show where he was able to visit some of his past work locations.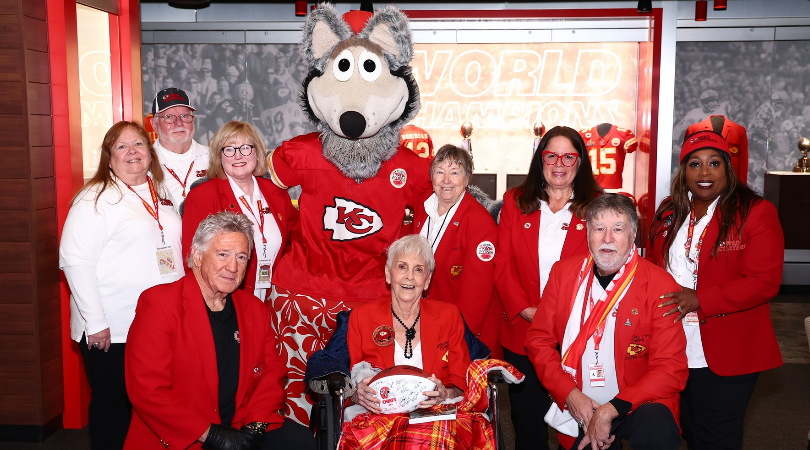 VIP Treatment
Leona Cook had a very special relationship with her beloved Kansas City Chiefs. She was the first female Red Coater, a community service organization that combines passion for the Chiefs with passion for the Kansas City community. For her Gift of a Day, the Chiefs welcomed her back to Arrowhead Stadium or a VIP tour, including a visit from Chiefs mascot KC Wolf and a gift of a signed football.
The Gift of a Day program is one of the unique quality-of-life services Crossroads Hospice & Palliative Care offers our patients. To learn more about our services, please call us at 1-888-564-3405.
If you found this information helpful, please share it with your network and community.
Copyright © 2021 Crossroads Hospice & Palliative Care. All rights reserved.