Caregiver Self-Care Tips for Winter
In the midst of the current global health crisis, more and more individuals are taking on the role of caregiver in the home. Caregivers assume their responsibilities with love, but many mistake that love for selflessness — at their own risk. It's natural to want to be there every step of the way with your loved one, but at what cost? When taking care of a loved one in colder regions or in areas with limited sunlight during the winter months, caregivers can often put their own health – physical and mental – on the backburner. 
It's a paradox: taking care of someone else can often mean that your own health declines. Caregivers face increased risk for behavioral health issues, such as depression or substance abuse, and chronic illnesses. For many, the winter can also cause increased mental health problems as the days become shorter.  It's common for caregivers to experience feelings of loneliness and being disconnected, even when caring for a loved one.
Self-care may seem selfish when caring for a loved one, but the opposite is actually true. Keeping yourself strong and healthy is one of the best things you can do as a caregiver. Here are just a few caregiver self -care tips to take time for yourself during the winter season.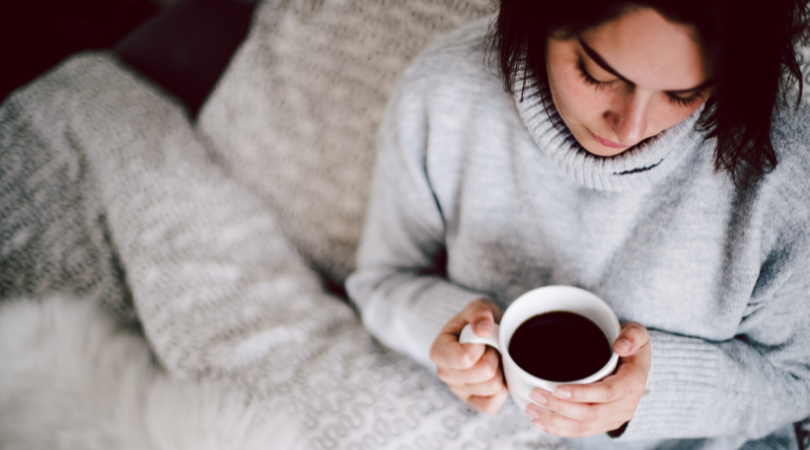 Take care of your needs. 
We've all heard the phrase, "you can't pour from an empty cup." The reason that saying has stuck around for so long? Because it's true. Caregivers tend to wear themselves down in order to provide around the clock care for their loved ones. While the sentiment is noble, it's neither sustainable nor realistic. During the winter, the days get shorter, and our bodies need time adjusting, making it even more important to find time for yourself. 
Make an effort to eat and sleep to maintain your strength. Keep your doctor's appointments to stay on top of your health. Take a break with a walk around the block or grab a cup of coffee with a friend. Turn on a funny movie and laugh out loud. Maintaining your health and prioritizing rest will replenish your energy and improve your ability to care for your loved one — and this can and should be done without guilt.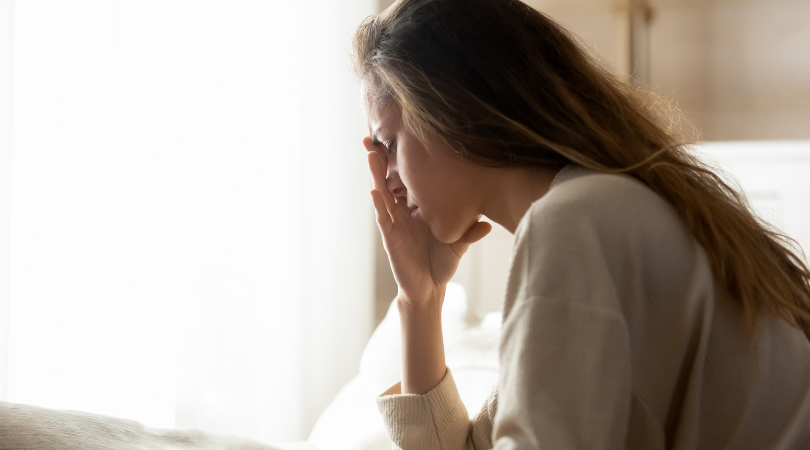 Feel your feelings without judgment. 
Caring for a loved one is an emotional roller coaster. Those feelings may take on different meanings if you are caring for a parent, or a spouse, or a sibling. The truth is, there is no "right" way to feel. As winter holidays come and go, you may feel stressed and resentful, which is perfectly okay. You may also feel grateful to have this time with your loved one. That is okay, too. Chances are, you'll feel a little bit of everything throughout this journey. 
The bottom line: emotions are messages from our body and mind. Find strength and self-care in recognizing your emotions, learning from them, and acting accordingly. But most of all — do this without judgment. It's okay to not be okay. Take inventory of your feelings, guilt-free.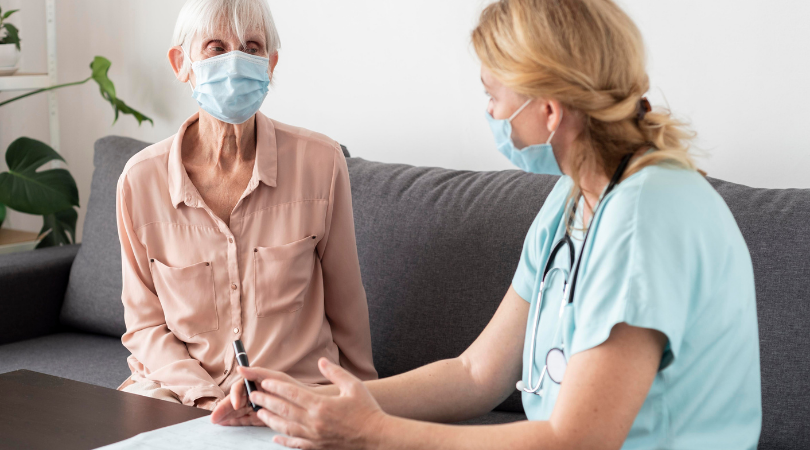 Find a team you trust. 
In addition to taking on household duties and personal care, 37 percent of caregivers also report giving medications, injections, and medical treatment to their loved one. But try as you might, you will not be able to provide all the care your loved one needs. Of those caregivers who administer basic medical care, 77 percent admit needing professional support. A strong medical team that you trust is crucial.
Particularly in end-of-life care, organizations like Crossroads Hospice & Palliative Care are trained to recognize signs in patients that their families may overlook. The dying process is complicated, and working alongside a team while providing care for your loved one will help you be prepared for each stage.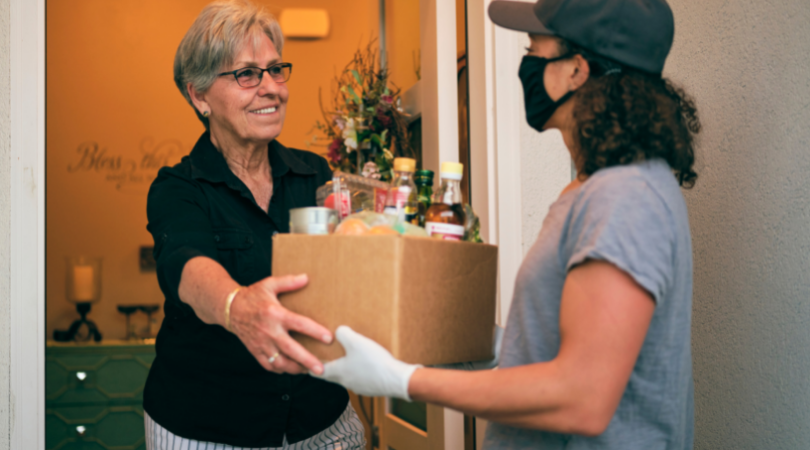 Ask for help. 
When you discuss your loved one and their care with friends and family, inevitably, you will hear a familiar response: "Let me know what I can do to help." Well-meaning members of your personal network want to help you — they just don't know how.
While asking a caregiver to identify their immediate needs adds to the already heavy load, it is important to take people up on their offer. It helps to make a list of needs and delegate them. And when you do, be direct. Ask a neighbor to come sit with your loved one so that you can go to the grocery store. Have a friend from church put together a holiday package for your loved one to brighten their day. Find a volunteer to walk the dog over an extended hospital stay. Know your limits, and tap into your community for the things you need.
Caregiving can be an honor and a privilege. It can also be a lot of work — physically, mentally, and emotionally. Practice these caregiver self-care tips and, in return, you will be the best caregiver you can be.
For more caregiver resources, give us a call 1-888-564-3405.
If you found this information helpful, please share it with your network and community.
Copyright © 2022 Crossroads Hospice. All rights reserved.