When To Call Hospice & Palliative Care for COPD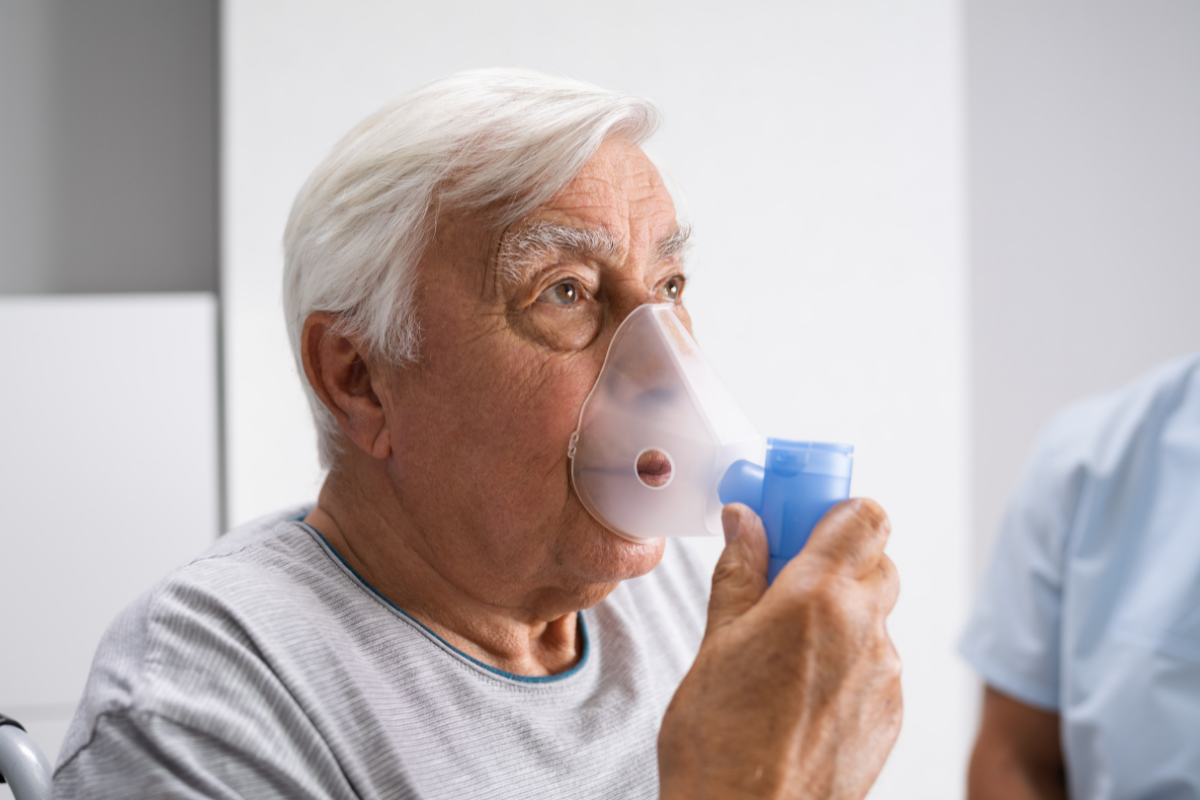 For people living with chronic obstructive pulmonary disease (COPD), every day can feel like a battle. Simple activities of daily life (ADLs), like going for a walk, cooking a meal, or even talking on the phone, can cause extreme discomfort and take the joy out of the simple things.  
That's because COPD, as it's commonly referred to, is a progressive disease that impacts the lungs and one's ability to breathe. Living with this disease can also place unwanted stress onto a patient's life.
"One of the biggest things that patients deal with is anxiety because they can't catch their breath or they are short of breath," said Sharon Schillings, an Intake Coordinator for Crossroads Hospice & Palliative Care.
What is COPD?
COPD stems from illnesses or conditions like emphysema, asthma, or chronic bronchitis, which all cause inflammation in the lungs and can create severe to life-threatening, breathing-related complications. Approximately 16 million Americans suffer from this illness, according to the Centers for Disease Control. 
Since 2000, more women than men have died from the disease, and in 2018, COPD was the fourth leading cause of death for women. Although there is no cure for COPD, it can be treated and managed with medication and regular care from a doctor or nurse.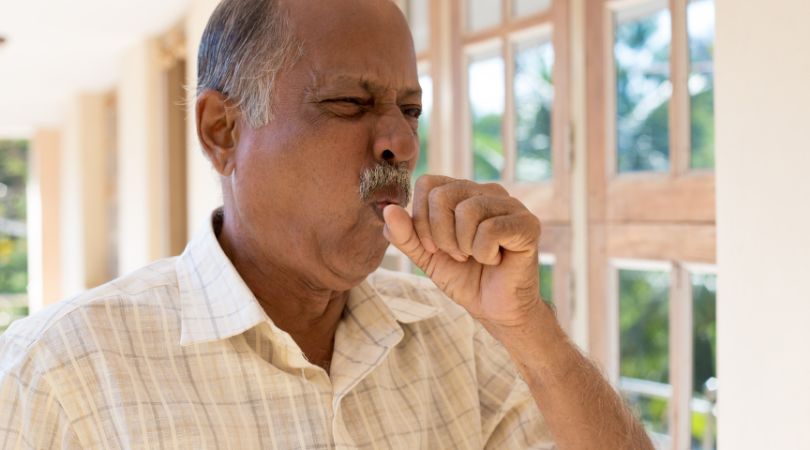 My doctor says I'm predisposed to COPD. How did this happen?
Tobacco smoke is the leading factor in the development and progression of COPD, so if a person has smoked at some point in their life or is a current smoker, it's likely they have been predisposed to COPD. 
There are other factors that can lead to a diagnosis, as well. Depending on where a person lives, exposure to air pollutants in their home or workplace can contribute to the condition. Genetic predispositions can also cause the condition, or prior infections in the lungs. 
Research from the CDC shows that some people have higher risk factors for the disease. These groups include women, people 65 to 74 years old, people who are unemployed, retired or unable to work, people diagnosed with asthma, and current or former smokers.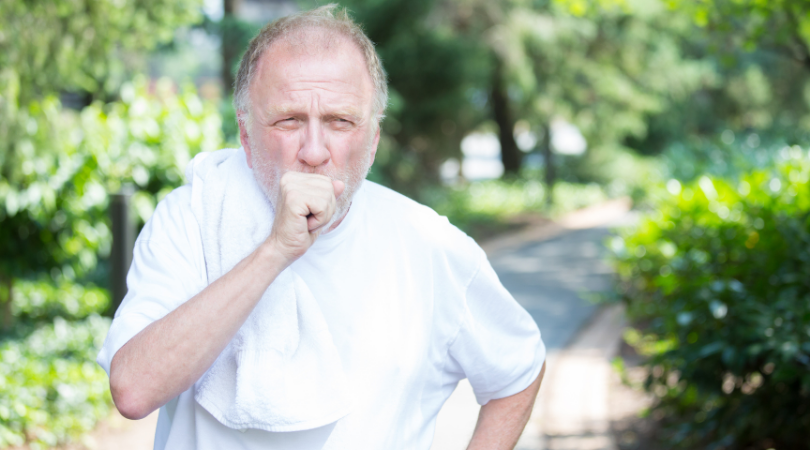 What progressions should I be paying attention to? 
People who receive an early COPD diagnosis should monitor their condition, take their medication, and check with their physicians regularly, said Sharon. But they don't need hospice right away – because they might not be ready for that level of care.
Still, keep an eye on the early symptoms like lingering coughs or wheezing, which may be intermittent at first and worsen and become more regular. Over time, many patients need more help than their usual checkups to help get their breathing back on track.
"As the disease progresses, they need help," Sharon said.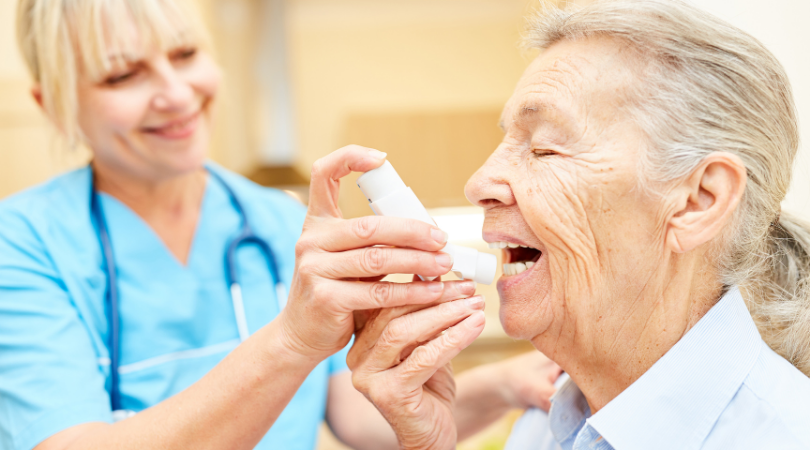 When to Call Palliative Care for COPD
If a person has a COPD diagnosis, but still wants to live on their own, it might be time to consider palliative care. Palliative care is a form of medical treatment that manages the pain, symptoms and side effects of chronic illness. With the added support of palliative care, patients can call their nurses anytime they experience a flare up – and they can stay in comfort of their own homes. That means no rushing off to the hospital in the middle of the night or calls to 911. 
"We try to encourage folks that we're their 911," said Sharon. 
Plus, palliative care has been proven to keep patients alive longer and provide them a higher quality of life.  With help from the Crossroads nurses and team members, patients will be able to manage their anxiety and COPD-related symptoms. 
When to Call Hospice for COPD
Patients are eligible for hospice care if they have been certified by a physician as having a life expectancy of six months or less, if their illness follows the usual course. Everybody and their symptoms are different. But for patients approaching end-stage COPD, the most obvious end-stage symptom is shortness of breath. As the disease progresses, previously prescribed medications may not be as effective, and patients will be unable to complete ADLs without assistance.
This can happen even while resting and cause stress and undue anxiety because the patient won't be able to achieve a full deep breath of oxygen into their lungs. There might also be blockage of the nasal or sinus passages from excess fluid or build up. 
For patients in this position, it might be the time to consider calling hospice care. The Crossroads team is here to help them and their family live more comfortably – without the stress and anxiety that COPD can bring to end of life.   
For information on COPD hospice eligibility, give us a call at 1-888-564-3405.
If you found this information helpful, please share it with your network and community.
Copyright © 2022 Crossroads Hospice & Palliative Care. All rights reserved.