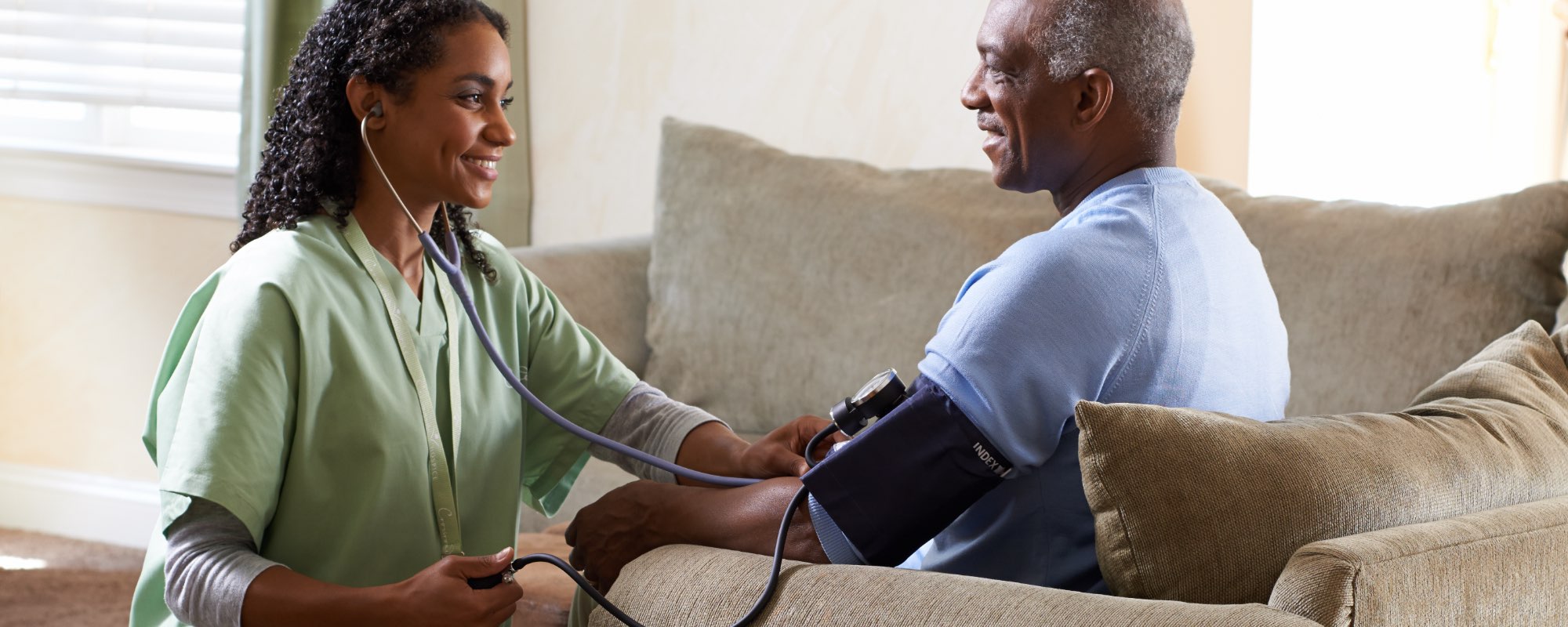 Working at Crossroads: A Rewarding Career with Benefits
Crossroads Hospice & Palliative Care is currently hiring Licensed Practical Nurses and Registered Nurses in Atlanta to join a passionate team committed to helping hospice patients celebrate life.
  Employment benefits for Atlanta RNs and LPNs:
Competitive wages
Health, Dental, Vision, PLT, and 401(k)
Full and part-time schedules
24/7 clinical manager support
Less physically-taxing role than clinical nursing
A variety of positions for RNs and LPNs, such as Clinical Nurse Supervisor, Nurse Educator, and Hospice Case Manager, as well as business roles — providing a path for advancement and career growth
Qualifications:
2 years nursing experience preferred
1-2 years of home health or hospice experience preferred
Current, unencumbered state RN license or LPN license
A desire to see patients in both homes and facilities to support them with hands-on patient care
Personal transportation, motor vehicle insurance, and an unencumbered driving record
Who is Crossroads?
Crossroads Hospice & Palliative Care ranks among the nation's leaders in patient care, spending more time per week with patients than the national average for hospice providers.
Commitment to patients.
We opened our doors in 1995 with a commitment to prioritize time spent with patients, giving them the high level of care and support they and their families deserve. As our patients reach their final days, we further increase that support with our Evenmore Care program, ensuring a member of the Crossroads team is at the bedside with the patient and their family through this final transition. Additional programs like Gift of a Day and Life Journal further highlight our focus on honoring patients' lives.
Commitment to employees.
The longevity of Crossroads as an organization is mirrored by the longevity of our employees. We pride ourselves on promoting from within. In fact: 
75% of our senior leadership team have been with Crossroads for more than 10 years
Nearly 25% have been with us for more than 20 years 
We recognize that nurses best support their patients when they are well supported themselves. That's why we will operate with your well-being in mind. After all, our employees are our greatest asset!
If you are ready to make a real difference in peoples' lives, join a team who shares your commitment to others, and be a part of a beautiful mission, Crossroads is waiting for you. We share your belief that in healthcare our goal is to care for others more than we care for ourselves. To that end Crossroads enthusiastically embraces all CDC, NIH, FDA guidelines and the government mandate for vaccines. If you want a home where people care for their patients and their families, caring staff and families, Crossroads is waiting for you. When we take steps to personally care for thousands of people that means thousands of people are also caring for you.
Want to Speak with Someone about Career Opportunities?
To connect with an Executive Director about available RN positions in the greater Atlanta area, use our simple application form below. We can't wait to meet you!