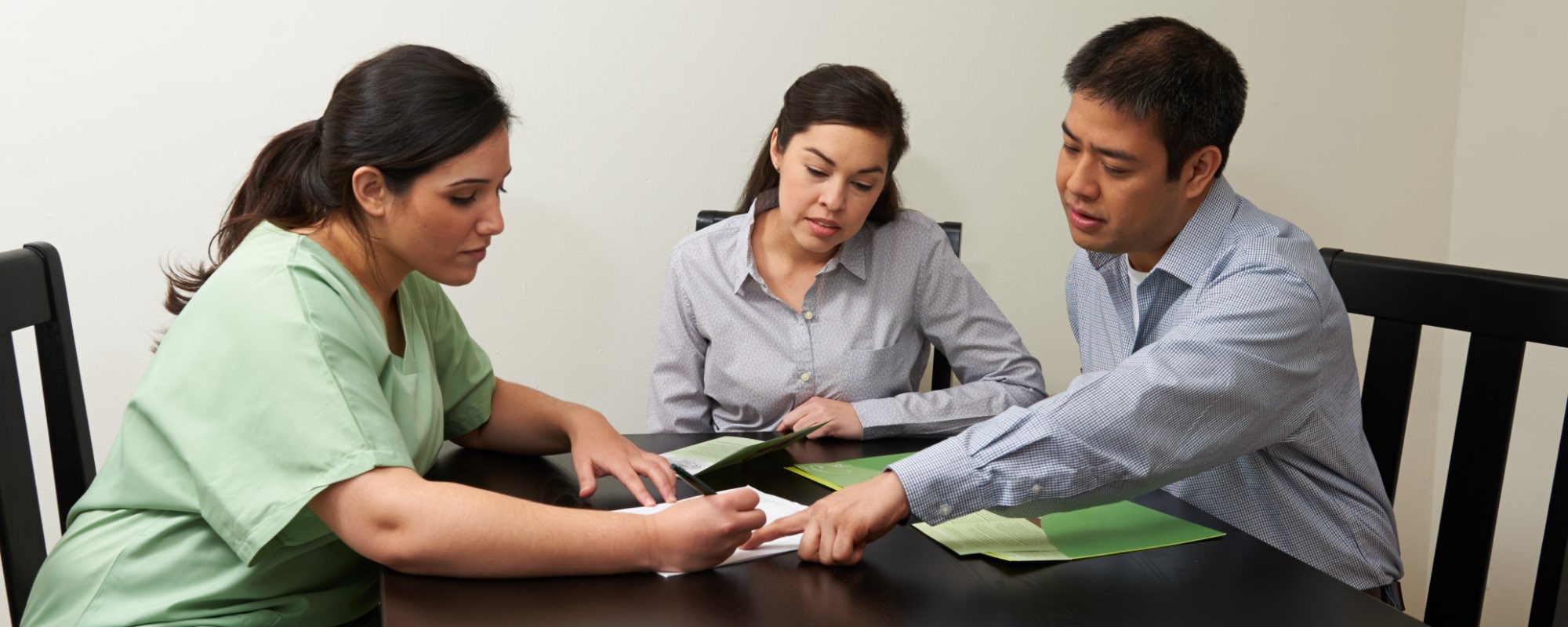 Hospice for Lung Cancer: Information for Healthcare Professionals
Lung cancer is one of the most common forms of cancer, and our hospice program helps patients and their families through end-of-life for this respiratory illness. The experienced staff at Crossroads work with healthcare professionals and do everything in their power to ensure that their patients are as comfortable as possible.
How can the pulmonary and lung cancer hospice program help?
Our respiratory hospice program has established the following process to offer comfort and care to our patients:
Before withdrawal from life-sustaining ventilator support:
Initial family meeting to provide educational support regarding pulmonary hospice care for patients and families
Collaboration with the physician regarding patient and family wishes
We are also experienced at having the talk with families and helping them through the decision
During withdrawal:
Presence of a physician, nurse, respiratory therapist and hospice chaplain as needed
Provide or coordinate all necessary medication and equipment
After withdrawal:
Continuous care to ensure ongoing comfort of the patient
Early bereavement support
24/7 availability to help with physical, mental or spiritual issues and avoid emergency room visits or re-admittance
Hospice helps healthcare professionals provide care to their patients with pulmonary illnesses.
Crossroads can work with the doctors, nurses and other healthcare professionals to best support the patient. Or if you prefer, we can take the lead in providing care. That allows healthcare professionals more time for their other patients, knowing full well that this particular patient is in good hands. And we will take the time to keep you informed regarding the patient's condition.
Hospice does not mean giving up on your patient.
This notion is unfortunately a common one, but the truth is that choosing lung cancer/respiratory hospice is not 'giving up' on the patient. Hospice helps not just by managing symptoms, but by providing more patient visits during their final days. In fact, many healthcare professionals as well as patient families, upon learning more about how hospice can help, often wish they had contacted Crossroads sooner. We look to celebrate life, and help patients and families embrace the time that's left.  
When to call hospice for lung cancer.
Knowing when to contact hospice can be difficult. For a patient to be eligible, they must have a life expectancy of six months or less. To learn more about hospice eligibility for patients with lung cancer or pulmonary issues, experts are available 24/7 to answer any question you may have. You can also fill out a referral form to refer a patient to hospice care.