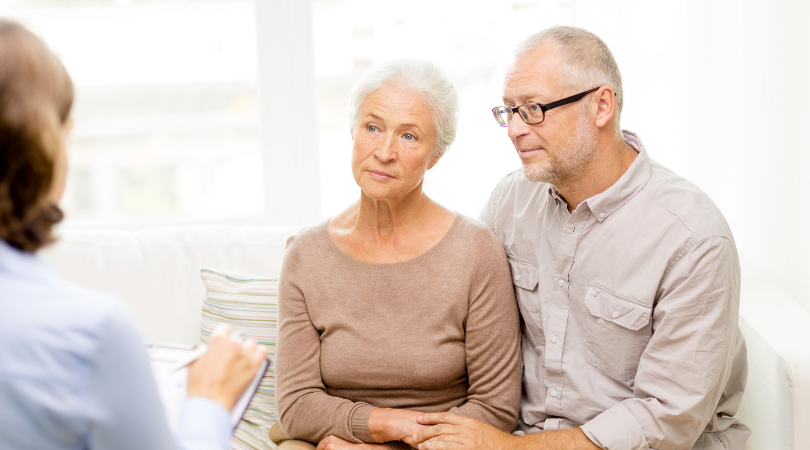 Social Workers: Here's How Our Hospice Services Can Help Your Patient
Crossroads Hospice & Palliative Care provides patients and their families with a full team of specialists available for 24/7 knowledge, guidance, and personal care. As a social worker, you can be sure that when you recommend one of your patients to Crossroads, you're placing them in the best hands possible beyond your own. Read on to learn more about how Crossroads' hospice helps social workers and your families.   
Our hospice provides quick, helpful support for social workers.
The Crossroads staff is highly responsive with the goal of arriving at your hospital within 2 hours of receiving a referral, including nights and weekends. We will support you with fast admissions into hospice and expedited discharge out of the hospital. That includes arranging for transportation and ordering and coordinating the delivery of all necessary medications and equipment, to either the patient's home or a care facility. The idea is to save you time and allow you to focus on other patients and other responsibilities.  
This goes for high acuity patients as well. Let us coordinate discharge for your fragile patients or patients with challenging medical conditions or unique needs, such as those with Alzheimer's, cancer, neurological difficulties, or cardiopulmonary issues.  
Another way you can rely on us is in having the difficult conversations with families. We are well experienced in this process and ready to take on any aspect of it you need us to. 
Our hospice relieves stress for everyone involved.
Crossroads' caring and compassionate team can inform both patients and their families of the hospice process, and get them comfortable with the mindset that they should rely on Crossroads, not a hospital, if they become frightened or unsure at any time. It relieves an amazing amount of stress when a patient or a caregiver is able to contact us 24 hours a day (including holidays) instead of rushing to the emergency room.  
Ongoing benefits for the patients.
Your patients receive special care when they get their hospice through Crossroads. And of course we will provide you with our plan of care and keep you informed each step of the way.  
To start, a psychosocial assessment includes an evaluation of the mental, emotional, social, and spiritual status of the patient. These evaluations are continued and when necessary the plan of care is modified. 
Experts will visit regularly for patient evaluations. This can include physical evaluations and also allows us to provide emotional support and key information, including assistance with DNRs, relevant community resources, counseling for patients and their families, and more. We can help coordinate respite care arrangements and transfers to inpatient care if symptoms warrant that level of care. 
Beyond that, Crossroads goes even further to ensure everyone has the opportunity to get the most out of the time that remains. Examples include unique programs such as "Gift of a Day" and "Life Journals," which celebrate the patient's life and make lasting memories. We also take hospice care a step further during the patient's final days, when our team visits more frequently than the national average. The Crossroads Evenmore Care program ensures a Crossroads team member is at the patient's bedside during their final moments. 
Refer a patient to Crossroads today.
To place your families in the best care possible, refer them to Crossroads Hospice & Palliative Care. You can click here to fill out a patient referral form, or call us 24/7 to learn more: 855-327-4677.