History of Crossroads Part Two – Inspiration, Backstory, Reasons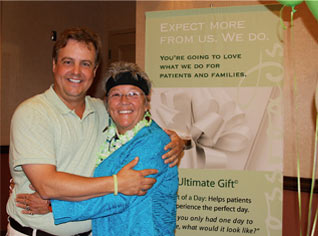 Adolescence 2002 – 2008
Adolescence is a word that brings several different emotions to mind. In humans we may think of: growth, hormonal, spirited, gaining self-awareness, stubborn, enthusiastic, etc. At Crossroads, I'm not sure we were much different. Clayton and I went into these new markets with never a thought of failure. "Why wouldn't everyone want us there?" was our question. We have had physicians in different markets ask us why we would ever even consider coming to their state or their town. One gentleman even called us Mavericks! Well, call us adolescents or egotistical, we have never thought of resting or stopping and we were constantly evolving as a company and as individuals. From 2002 to 2008 we opened: Atlanta, Georgia; Cincinnati, Ohio; Northeast Ohio; Dayton, Ohio; Cleveland, Ohio; and Philadelphia, Pennsylvania. But more than just locations, our company discovered something in the potential for service that changed the face of Crossroads forever.
Some of the additional programs had begun in those early years, but only as we taught others what we were doing did we really realize what we had. I think it was because that when we started, it was rare to have employees from other hospices work for us. Partly that was on purpose. We didn't want "old school" thought in our "fresh ideals." As hospice, as an industry, grew, it became nearly impossible to find people with no experience. Also, as word grew about Crossroads, more and more of these people came on board. It was in them that we saw what we had.
Once they realized that we weren't kidding and all of this was real, they were flabbergasted. No one could believe that we "could" do these things. Even more than we could do these things was the realization that we "would." Teaching old dogs new tricks became the message and seeing their appreciation for a company that restored their faith, clarified what we had was a true and beneficial difference.
As mentioned before, there is no aspect of hospice care that Crossroads doesn't take a different look at. Whether its number of staff, quality of staff, how often the staff sees your loved one, or being there when you need us; all are beyond any regulation and ask the question, "What's the right thing to do for the right reason?" Beyond regulations, beyond definitions, beyond industry standards, Crossroads has developed many innovative programs to benefit the patient, family, and community. Looking at the major programs, we developed and/or instituted: the Ultimate Gift©; Veteran's Recognition; Watch Program©; and Grief Recovery Method ® Outreach Program; it was fine tuning these delivery standards and these programs that defined this period as adolescence, but near the end of this period another change took place that prepared us for the future.
In 2006, Crossroads found a partner who helped us better communicate who we are and what we do. To do this we had to put everything on the table and talk to: our staff, our managers, our patients, their families; also, physicians, hospitals, and nursing facilities. These people all participated in a national survey that helped us see ourselves through their eyes. From that point, we have never looked back. Everything changed: how we talk about our differences; how we look, act, and speak; the feeling inside the company; educating the outside community. From 2006 to 2008, this was our "growing-up" period and bought us into young adulthood.