Winning The CMA: How Last Year's Recipients Care More
Since 2010, Crossroads Hospice has recognized 34 outstanding social workers with the Caring More Award. Every year, we are blown away by the nominees' passion for serving patients and their communities. But only one nominee from a site takes home the top prize. So what does it take to win? To understand how truly incredible a nominee has to be to receive the award, look no further than these standouts from last year.

Deborah Jesseman, MSW, LSW
Team Leader, Montgomery County Vet Center of Norristown, PA.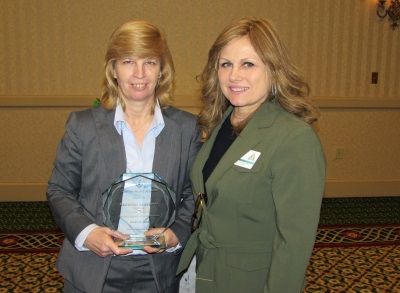 After experiencing sexual abuse while serving in the Armed Forces, Jesseman dedicated her life to helping those who have experienced the same trauma.  Drawing on her own experiences and 120 hours of training, she connects with her patients intimately during counseling sessions and is a tireless advocate for their recovery.  In the community, she participates in suicide and Alzheimer's awareness walks and is a volunteer advocate for cancer and domestic abuse awareness. "The Veteran Center was the only place that opened its doors for me. Today, it's very rewarding to be in a position to help the men and women who are returning home from overseas."
Read more about Deborah's journey to the Caring More Award here.
Fernando Harrold, MSW, LMSW
Medical Social Worker, Grady Health System, Atlanta, GA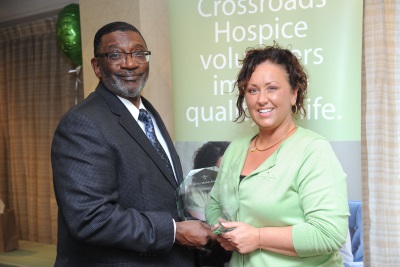 Refusing to standby as HIV/AIDS ravaged his community, Harrold has dedicated his life to serving and advocating for patients suffering from the disease.  The medical social worker is a constant presence throughout Atlanta, securing housing and other services for his former patients, and educating those that he hopes never become one.   He is a volunteer lecturer on disease prevention and regularly participates in the AIDS walk. "I believe the role of advocate is 24/7 and use every opportunity to share information regarding the virus and to get support, treatment and care for patients."
Read more about Fernando here.
Kathy VanDoros, BSW, LSW
Elder Care Coordinator, The Kabb Law Firm, Cleveland, OH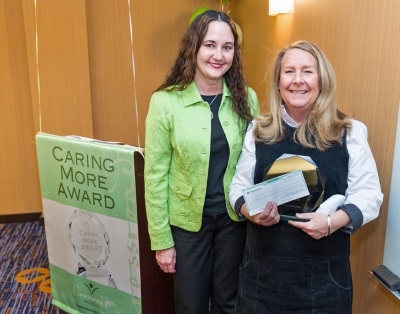 After growing up with eight grandparents, VanDoros was well suited to serve the elderly.  Merging her corporate skills with a passion for doing what's right, she handles an average caseload of 100 elderly clients.  Although many of them can't afford Kabb's services, she still connects patients and families to resources. Kathy serves on the board of the Akron Area's Alzheimer's Association, is a district chair of the Ohio Health Care Association Council of Social Workers and is a member of the UHHS Bedford Senior Network.  "I care most about those who are alone.  Somebody needs to help them navigate this crazy healthcare maze."
Read more about Kathy and her Caring More Award here.
After meeting just a few of the outstanding 2014 winners, you can see that we recognized some true social work champions. Stay tuned for our Caring More winners of 2015!
If you found this information helpful, please share it with your network and community.
Copyright © 2015 Crossroads Hospice. All rights reserved.