Palliative Care that Packs a Punch


Rock Steady Boxing helps Parkinson's patients fight back
As a social worker who specializes in palliative care, I am always looking for the next best thing to offer patients who are living with a chronic and potentially life-limiting illness. Those resources surround the goals of managing or limiting symptoms, providing support and helping individuals live the fullest and highest quality lives possible. Most people associate the treatment of symptoms with medication and keeping someone comfortable. This may very well be the case for many illnesses, and their related symptoms, but I recently had my whole perspective turned upside down in regard to treating symptoms of one particular chronic illness: Parkinson's disease.
When I wandered into my local boxing club for a fitness class and found a 70-something-year-old gentleman in the ring, working one-on-one with my boxing coach and hitting Focus Mitts like a champ, the only thing I found remarkable at the moment was his advanced age. He was doing better with hand-eye coordination than I do after five years of training! It was when he climbed out of the ring and started toward his water bottle with the distinctive gait and slight tremor I have seen in so many people with Parkinson's that I knew I had just witnessed something extraordinary.
Upon talking with my coach and the gentleman, I found he had been doing this type of training for several weeks and not only was he achieving a management of his most menacing symptoms, but he was actually seeing improvement in areas like balance, strength, vocalization abilities and perceived quality of life. I knew right then I had to find out how to help others with Parkinson's obtain the same training and hopefully similar remarkable results.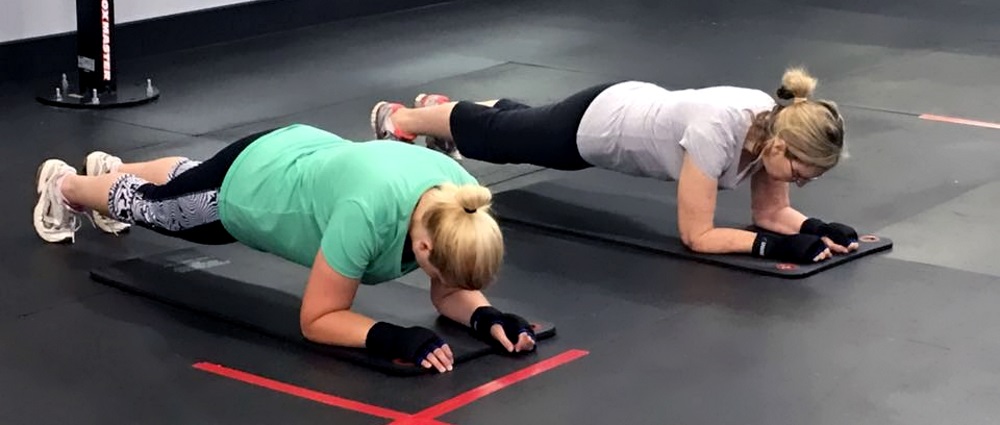 Enter Rock Steady Boxing
I found, after a bit of research, that boxing training for people with Parkinson's is indeed a growing phenomenon and has a history of producing amazing results. Rock Steady Boxing is a program that started in Indianapolis, Indiana about 10 years ago. It is a non-contact, boxing-inspired fitness program that is specifically designed just for people with Parkinson's. All of the exercises are tailored to fight the common symptoms of the illness.
Many studies have found that 2.5-3 hours of intense, forced exercise per week is a major factor in living well with Parkinson's. Boxing classes offer a total body workout that exercises all muscle groups, with a focus on hand-eye coordination, postural stability, coordination, balance, cardio conditioning and cognitive function. The "fighter" analogy fits beautifully with what is happening at over 270 Rock Steady gyms all over the county and throughout the world.
Boxers come to class to attack their symptoms and Parkinson's is their common enemy, against which they are literally fighting for their lives. The results are outstanding! Participants in the program frequently report better balance, faster walking speeds, an ability to limit or stop the use of assistive walking devices, a decrease in their medications and a greater sense of quality of life, including greater independence, regained confidence and a sense of community with their fellow boxers and care partners. The first two-year, qualitative study specific to Rock Steady Boxing is to be released very soon by the University of Indiana.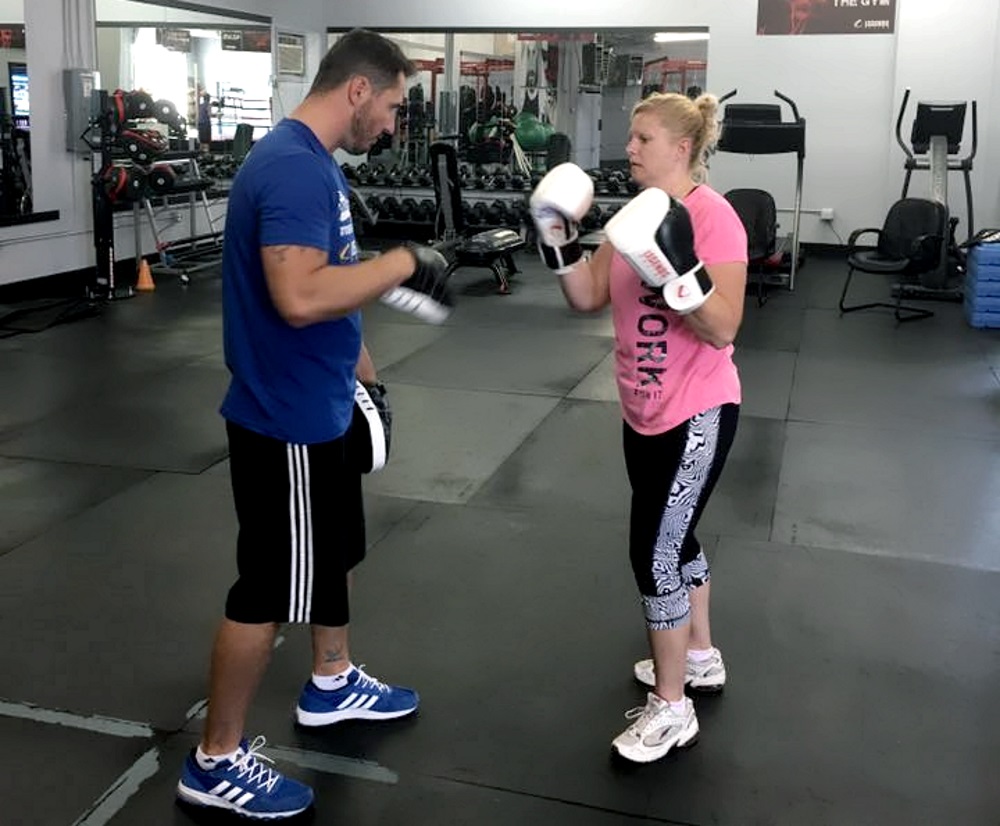 Palliative Care for Parkinson's
Palliative Care for those with Parkinson's is a growing idea. Colorado has one of the first palliative care programs functioning within a movement disorders clinic. Referrals are made right at diagnosis to offer the best and most comprehensive options for management of the disease. Advanced care planning, emotional support and thorough resource referral are key to competent and compassionate care. The news about the exciting benefits of Rock Steady Boxing is also making its way into the management of this illness at its earliest stages. So, if you or someone you know has Parkinson's, strap on those boxing gloves and join those who are fighting back.
Sherri Bickley, LMSW, M.Th.
Crossroads Hospice & Palliative Care
Vice President of Clinical Support Services
For more information on how Crossroads Hospice supports palliative care patients, please call 1-888-564-3405.
If you found this information helpful, please share it with your network and community.
Copyright © 2016 Crossroads Hospice & Palliative Care. All rights reserved.