Honor Flight Recognizes Terminally Ill WWII Veteran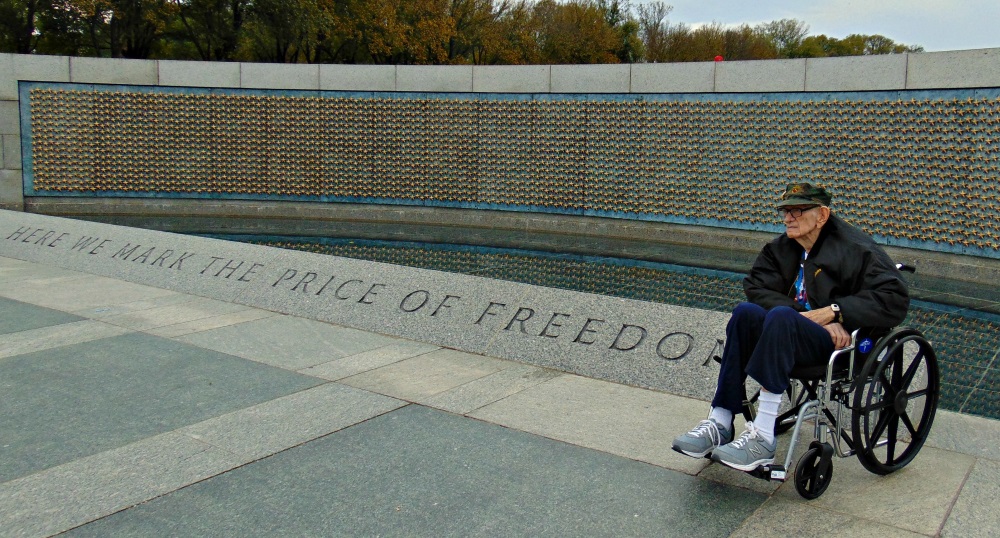 The adventure for World War II Veteran Ben Woodson began early. He arrived at the Kansas City International Airport at 4am to gather with fellow Veterans for a day they and their families will never forget.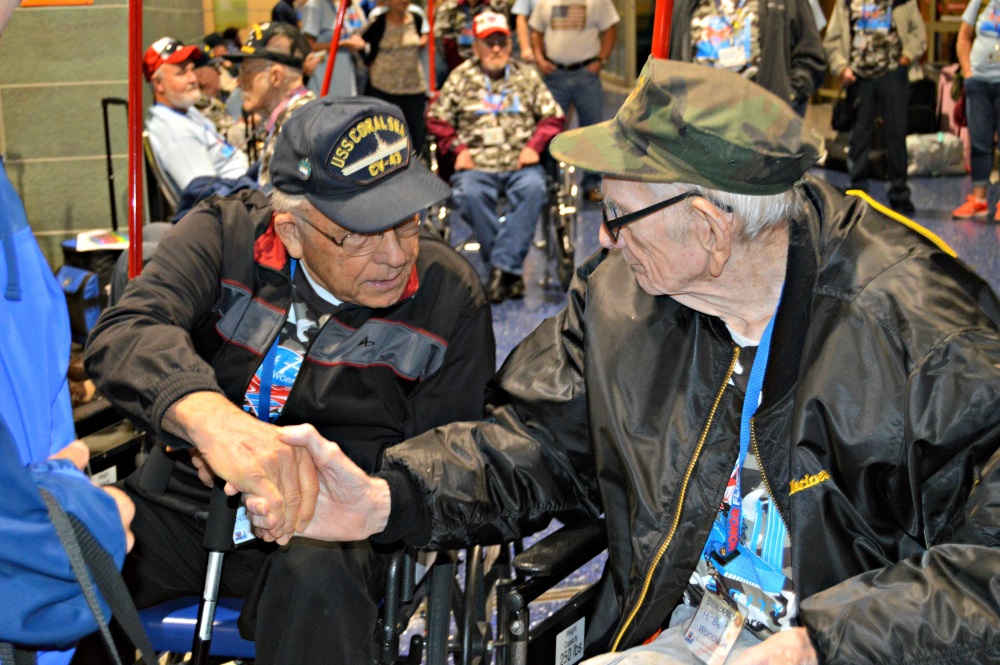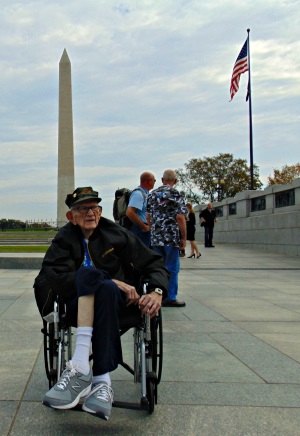 The Honor Flight Network is a non-profit organization created to honor America's Veterans for all of their sacrifices. They transport Veterans to Washington, DC to visit and reflect at their memorials. Top priority is given to senior Veterans and those who are terminally ill like Ben, currently a patient with Crossroads Hospice & Palliative Care.
Ben's niece Connie said he was so excited for the trip he could sleep the night before: "That's all he could talk about before the trip and that's all he has talked about since. I can't thank Crossroads enough for making this trip happen."
The Honor Flight Veterans arrived in Washington, DC to great fanfare at the Reagan National Airport and boarded a tour bus to the WWII Memorial. There, they participated in a wreath-laying ceremony and tour of the memorial. Then they went on to the Korean, Vietnam and Lincoln Memorials.
After lunch, the Veterans visiting Arlington National Ceremony before a final stop at the Air Force Memorial.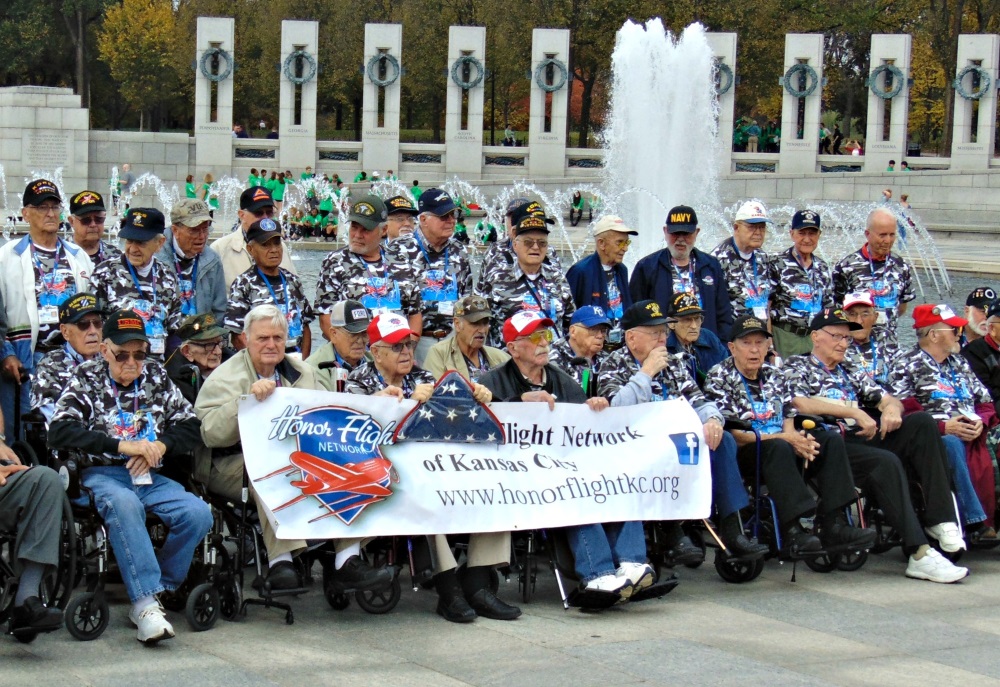 The group arrived home to a hero's welcome as bagpipes played and the crowd cheered.
We spoke with Ben just after he came off the plane:
The day was covered by the local media including KCTV5 and Fox 4 Kansas City.
"Everyone treated us as Veterans so great on the trip," said Ben. "It was good to meet some fellow veterans and nice to be recognized after 72 years."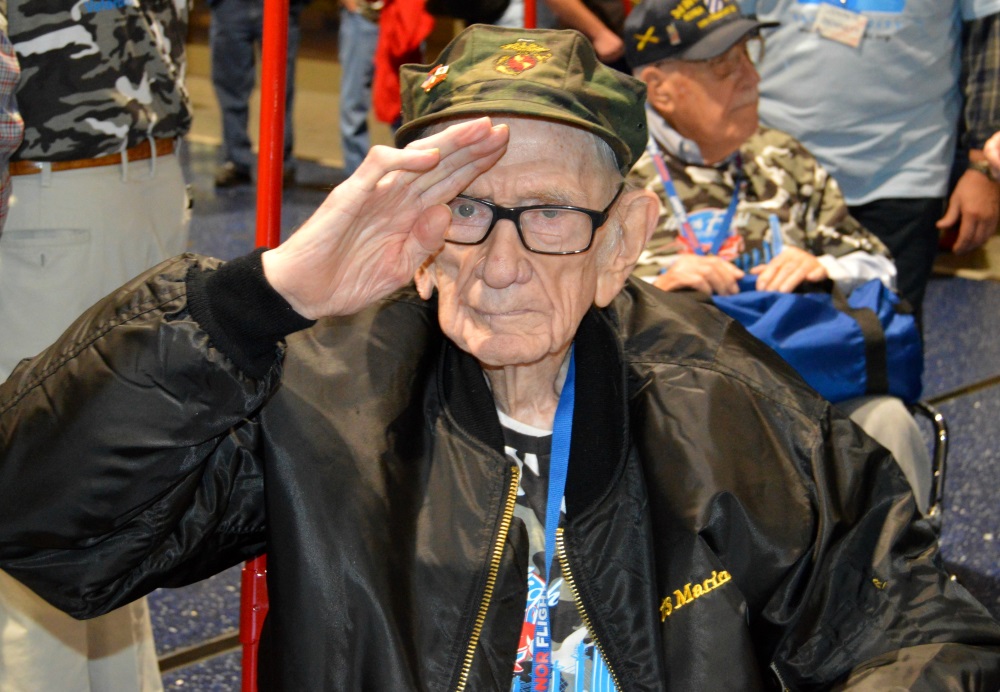 According to the Department of Veterans Affairs, an estimated 640 WWII veterans die each day. We thank them - and all Veterans - for their service.
To learn more about the services Crossroads Hospice & Palliative Care provides to our Veterans, please call 1-888-564-3405.
If you found this information helpful, please share it with your network and community. 
Copyright © 2016 Crossroads Hospice & Palliative Care. All rights reserved.