Unattended Interments: An Ultimate Honor for Veterans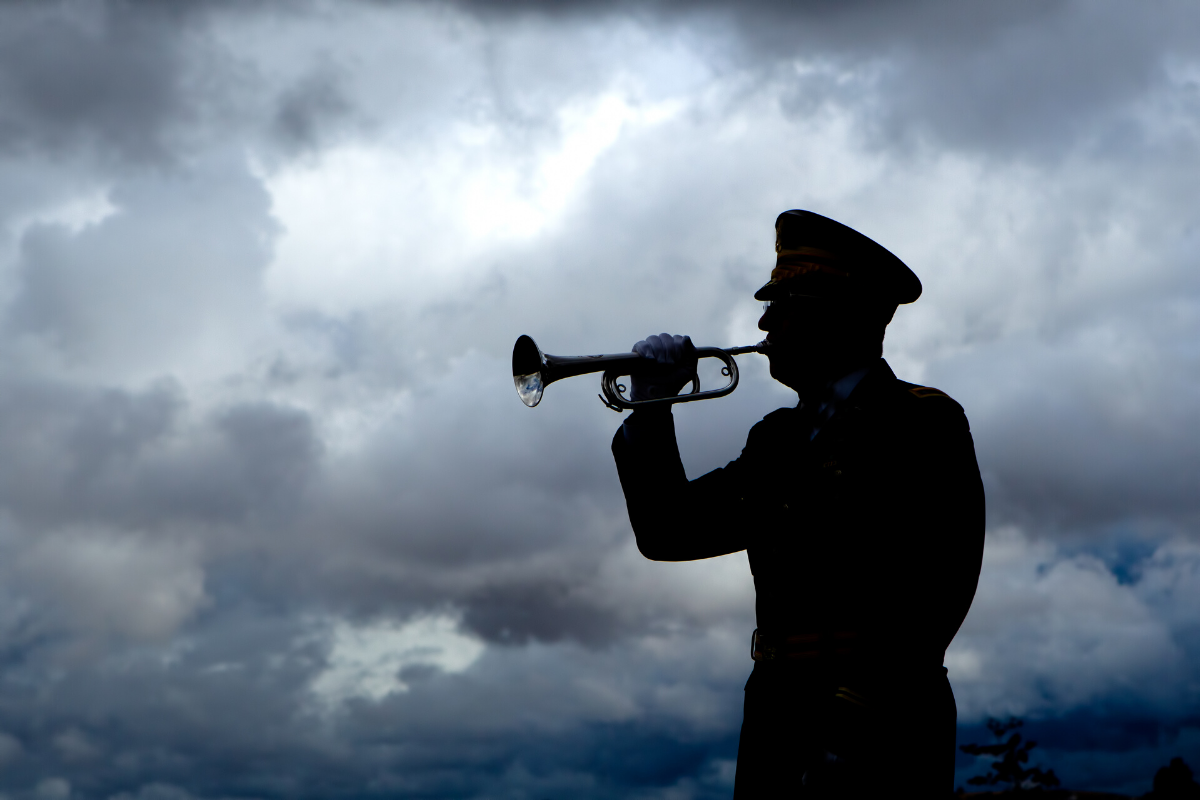 On the last Thursday of every month, a group of people gather at Washington Crossing National Cemetery in the suburbs of Philadelphia, PA. In the solemn ceremony of a military burial, uniformed soldiers salute as the names of several Veterans are read aloud. There is a volley of three rifle rounds, a solo bugler plays Taps, and an American flag is ceremoniously folded. 
The memorial service is known as an unattended interment. The Veterans who were laid to rest died alone or had no family or friends present when their remains were interred. The gathered group of fellow Veterans, clergy, and others came to pay their last respects and honor these Veterans on the final leg of their journey.
Kimberly Mumper, a volunteer manager at Crossroads Hospice & Palliative Care in Philadelphia, attends the ceremony at Washington Crossing every month. 
"These men and women have sacrificed their lives for my freedom and they deserve to be honored and laid to rest with dignity, and to never be forgotten," Kimberly says.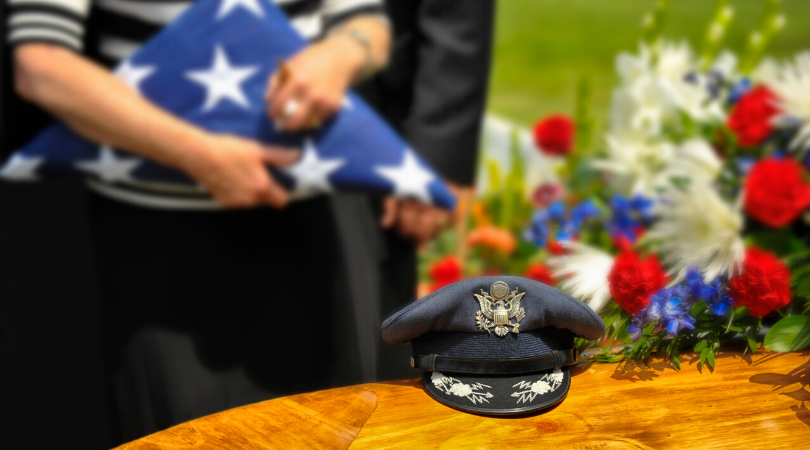 Veteran Burials
According to the U.S. Department of Veterans Affairs (VA), there are close to 20 million Veterans living in America, including almost half a million who served in World War II. Now in their late 80s and 90s, upwards of 300 of these members of the Greatest Generation die each day. Sadly, many die alone, having outlived their families and friends.
By federal law, every eligible Veteran is entitled to a military funeral. More than 4 million Americans, including Veterans of every war and conflict in U.S. history, are buried in the VA's national cemeteries. The VA has programs to ensure that those with no known next of kin are buried in one of its 138 national cemeteries around the country. 
The National Cemeteries Administration doesn't track the number of unattended interments state-by-state. Last year, the unclaimed remains of 237 Veterans were interred at a national cemetery.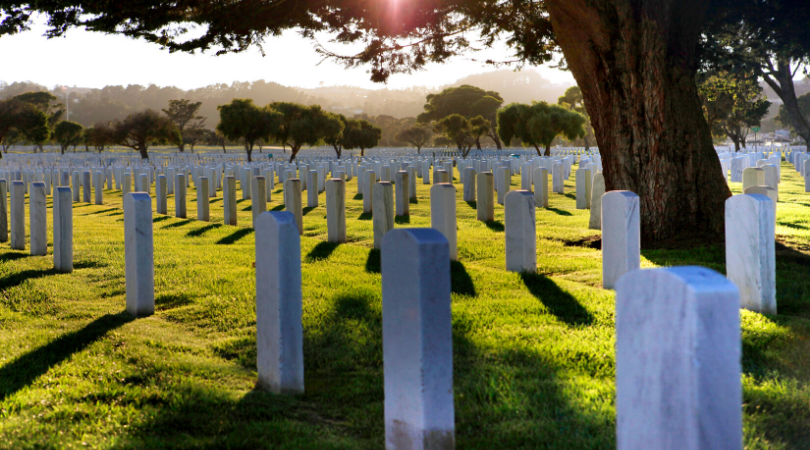 Attending to the Unattended
To honor Veterans who die alone without family or friends, Veterans and volunteer groups around the country make sure unattended interments are well attended. 
At Washington Crossing National Cemetery, located near the spot where General George Washington led his troops across the icy Delaware River to stop the Hessians at Trenton during the American Revolution, the Guardians of the National Cemetery started the tradition in 2010. Kimberly, who says honoring Veterans "is truly my passion," hasn't missed an unattended Veterans service since first learning about them six months ago. The number of attendees – particularly Veterans – has grown each month, she says. 
"On average, five to seven Veterans are honored every month at this particular cemetery, who have died without having any family," Kimberly says. 
"These are human beings, men and women who sacrificed everything for us. Being there on their day of rest shows my respect for each and every one of them."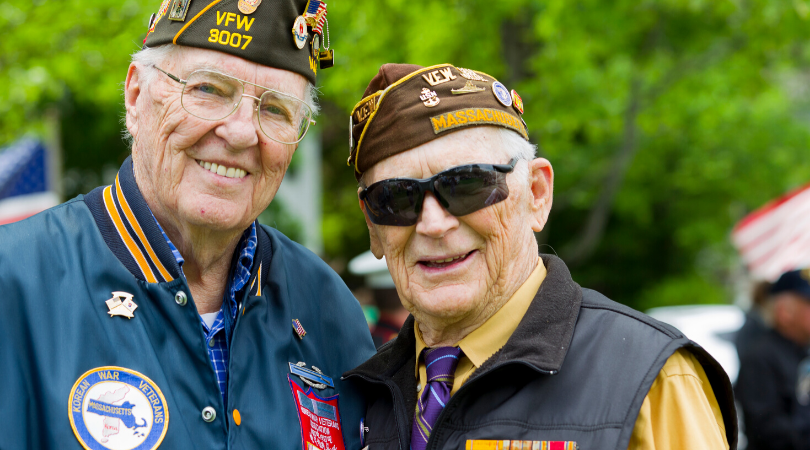 We Honor Veterans
Honoring Veterans at the end of life is ingrained in Crossroads' culture.  
In recognition of Veterans Day this November and throughout the year, Crossroads holds special Veterans Recognition ceremonies in all of its locations. In respectful tribute, Veterans receive certificates of appreciation and medals of honor in recognition for their sacrifice and service to our country. 
Through its Vet-to-Vet program, Veterans volunteer to support their compatriots. By making companionship visits and participating in Veteran Recognition ceremonies, they provide empathy and understanding to fellow Veterans navigating their end-of-life journey in hospice care.
Crossroads is a proud partner of We Honor Veterans, a program of the VA and National Hospice & Palliative Care Organization. The program recognizes hospice organizations for their commitment to improving hospice care for Veterans through respectful inquiry, compassionate listening, and grateful acknowledgement. 
And on the last Thursday of the month, Kimberly will pay her special respects to Pennsylvania's unattended Veterans at Washington Crossing. 
For more information on how Crossroads supports Veterans at end of life, visit our website or call us at 1-888-564-3405.
If you found this information helpful, please share it with your network and community.
Copyright © 2019 Crossroads Hospice & Palliative Care. All rights reserved.