Pandemic Precautions for Caregivers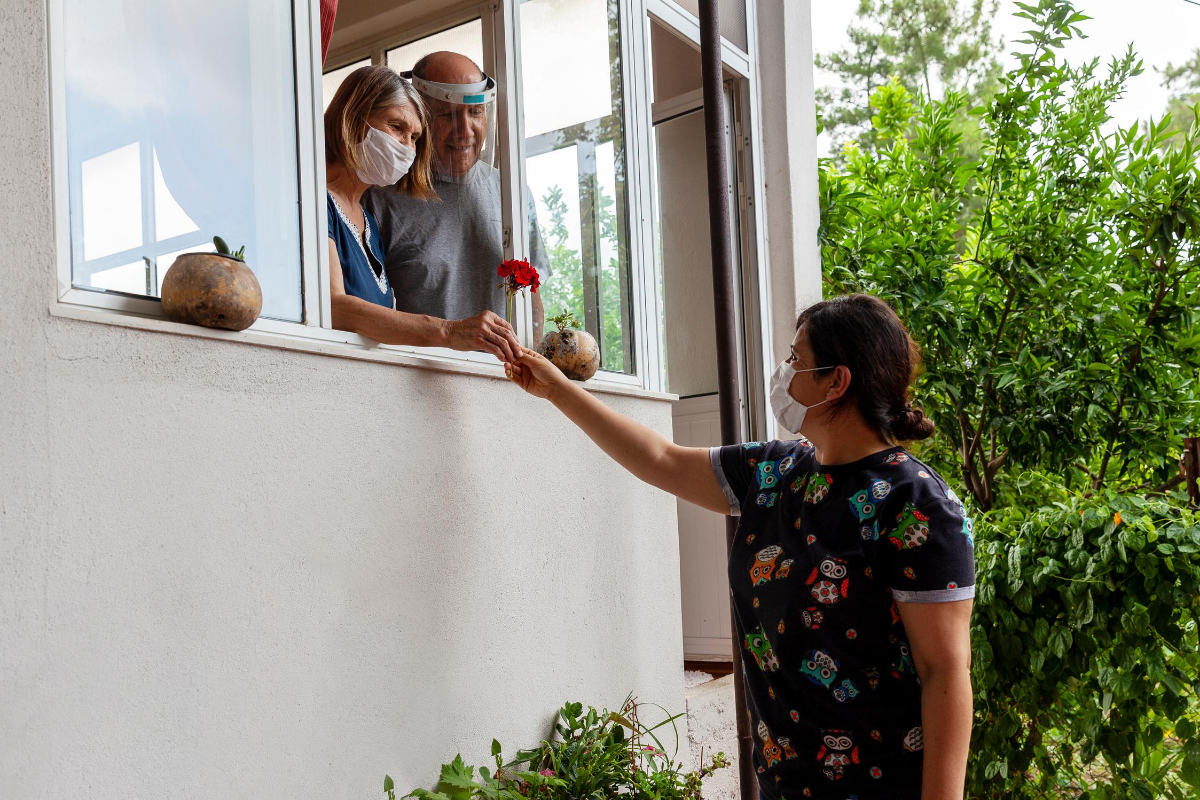 The COVID-19 pandemic has changed the way people do just about everything. Those caring for seniors with chronic or terminal illnesses are no exception – especially considering that seniors are at much greater risk to serious illness from the virus.
In any case, these patients are still in need of high-quality care and attention. Caregivers should be taking precautions to ensure that this care and attention is being safely and effectively delivered.
The basic CDC guidelines are a great place to start with these precautions. Everyone should be practicing the following:
Frequent hand washing for at least 20 seconds with soap and water
Avoid touching one's face with unwashed hands— specifically the eyes, nose and mouth
Social distancing of at least 6 feet between people
Wearing face masks — especially in cases when social distancing may be difficult
Sam Hartsfield, site educator at Crossroads Hospice & Palliative Care in Memphis, TN, explains that caregivers should continue to follow the standard precautions that they always have — but with even more vigilance.
"CDC guidelines are what we have always enforced," she explains, "and it's even more important now to ensure we're washing our hands properly, wearing a mask, and social distancing when we're not working." 
Crossroads is doing exactly that and continuing to provide care while consistently testing employees and providing them with proper personal protective equipment.
"The key to staying safe is to be prepared," Sam explains. "Infection prevention and control is our focus right now."
Family caregivers should also follow this same mentality of following standard CDC guidelines but with heightened caution for their immunocompromised loved ones.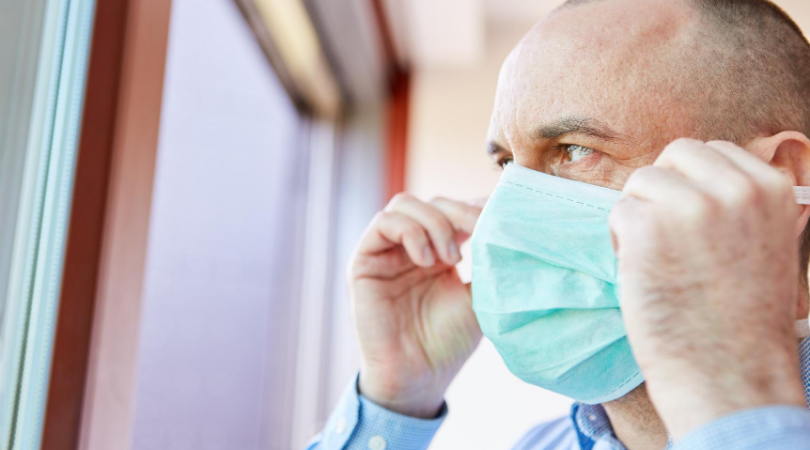 What has changed for caregivers during the pandemic?
While these standard practices have generally remained the same, certain areas of care have changed beyond extra vigilance. Sam warns that caregiver burnout is especially prominent right now, as many family caregivers are isolated from the rest of the world.
"Normally we encourage caregivers to take breaks — to get out and socialize,"  she explains.
But what is normally considered imperative advice is now generally considered unsafe.
"To prevent burnout, you still need to take those breaks and get out of the house," Sam says. "But now we're encouraging a drive around the block or a safe walk to an outdoor area where you can stay distant from other people."
Under normal circumstances, some caregivers may not have necessarily needed to force themselves to take breaks, since socializing is often a normal part of their lives. But with social distancing enforced in most areas, these breaks need to become a priority for their mental health.
This concept is equally important for the patients being cared for. Caregivers should ensure their patients are taking their breaks from the news, which can cause an increase in anxiety and depression. This is something that should be considered on a normal basis, but is even more important during a pandemic or any time that political tensions are high.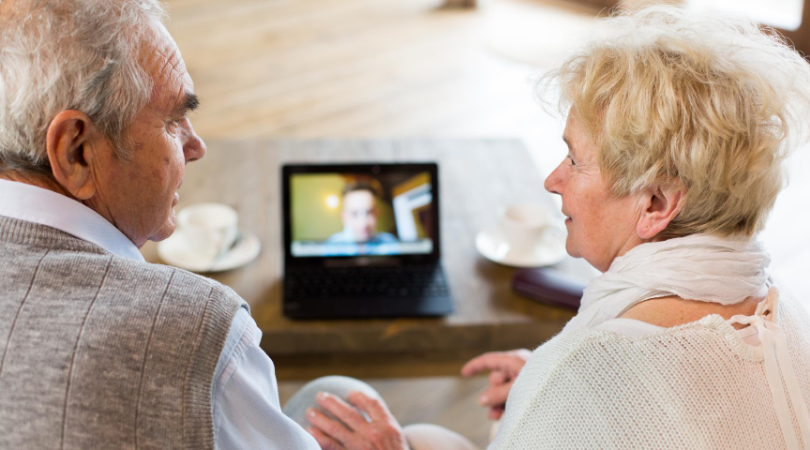 What other measures should caregivers be taking?
Despite these socially-distant measures, many hardworking caregivers across the country are finding ways to continue to connect with others emotionally. This is another incredibly important measure that caregivers and patients alike need to be taking to support their general wellbeing during this time. 
Caregivers should be sure to stay in touch with loved ones — whether it's FaceTime calls or socially-distant visits. Caregivers can encourage these loved ones to reach out and show that they're thinking of their patients. Sam recounts that she and her staff have been safely giving care packages to patients and volunteers by leaving them on their front porches.
"This has been incredibly difficult for everyone," she says, "especially our volunteers who are no longer able to do in-person visits. Everyone is really struggling mentally right now."
Sam encourages people to get creative and find ways to keep these social connections alive. Things like car parades and the aforementioned care packages are great ways to keep everyone's spirits up. 
Despite unprecedented circumstances, this pandemic has shown that caregivers will continue providing care when needed — no matter what.
"We're not going to let a pandemic kill our spirit," Sam says. "We're all in this together and we'll continue doing the best we can with each other."
To learn about how Crossroads supports patients and caregivers, give us a call at 1-888-564-3405.
If you found this information helpful, please share it with your network and community.
Copyright © 2020 Crossroads Hospice & Palliative Care. All rights reserved.