How to Honor Veterans Safely During COVID-19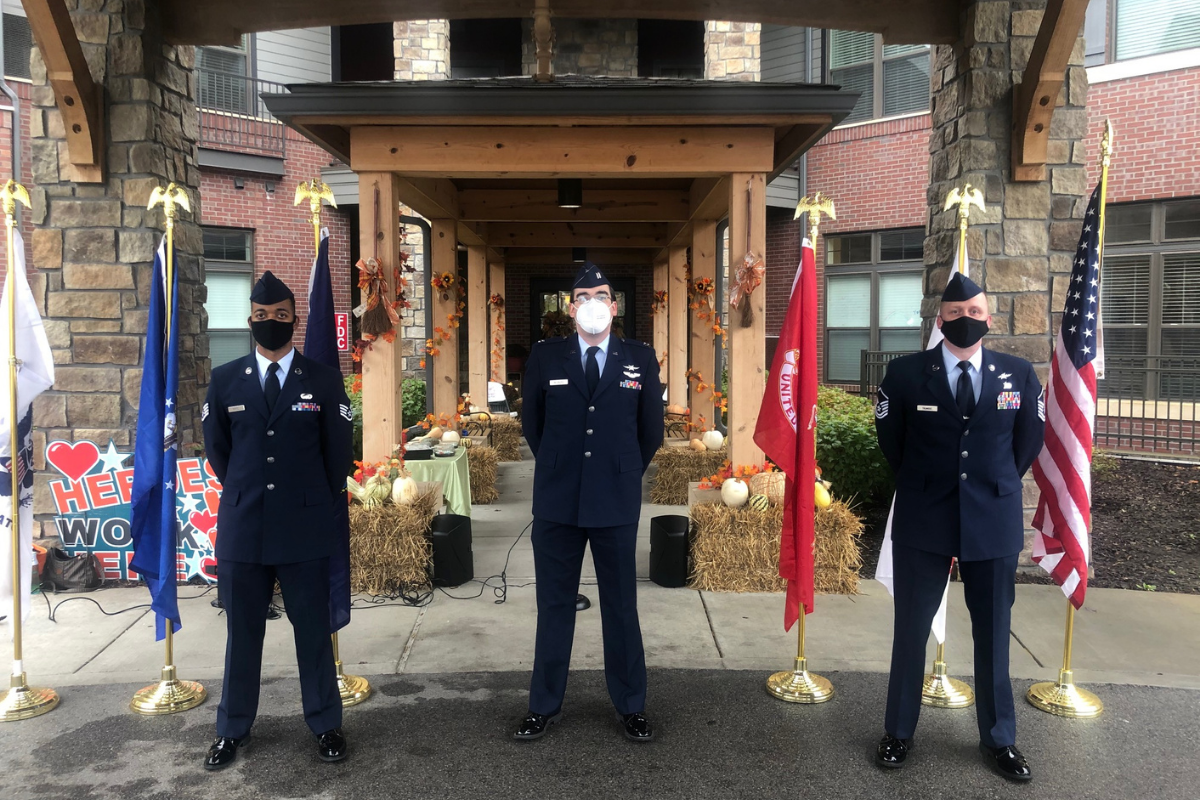 Veterans Day is November 11th and many organizations and facilities are working overtime to modify their annual recognition of Veterans to meet COVID-19 guidelines and keep their community safe.
Some Veteran groups have moved to online ceremonies, while places like assisted living facilities and nursing homes are looking at how to honor veterans in new ways like planning video tributes and socially distant flag raising ceremonies.
Families and individuals can do their part to honor Veterans this month while also following CDC guidelines for COVID-19. Below are a few ways to honor Veterans this year.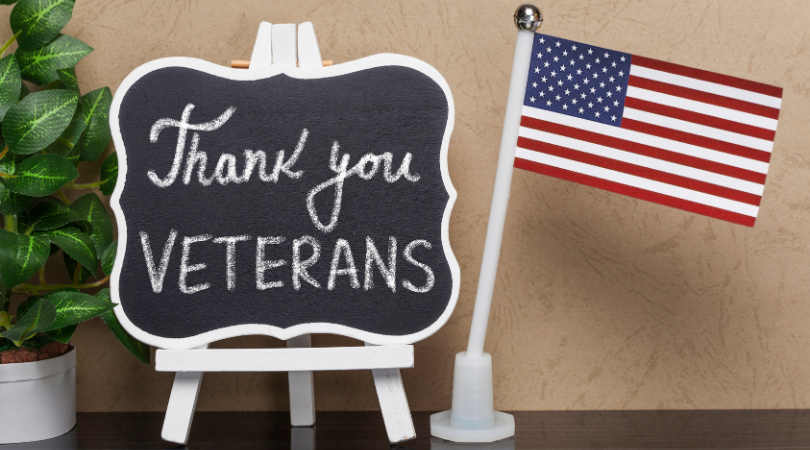 Display flags and lawn signs.
Veterans Day is a day of honor and celebration, not a day of mourning. If you have an American flag, you should fly full-staff at the top of the pole. You can also add smaller American flags on your lawn.
If you have a special Veteran or Veterans in your household or community, recognize their service with a lawn sign that says "An Army Veteran Lives Here!" or "Thank You Private John Smith for Your Service!" These can be made at a local printer or using the printing services of Staples, UPS, or FedEx. Place the sign on your lawn or a Veteran's lawn in appreciation of the sacrifices Veterans have made for our country.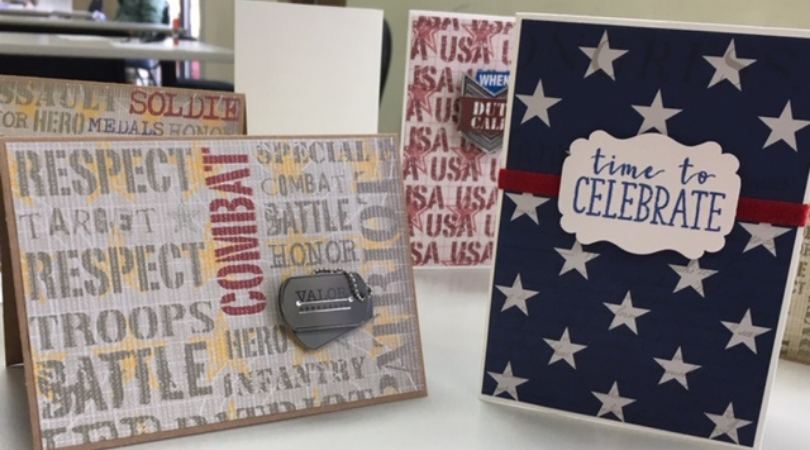 Make a card.
Many Veterans are living in senior living communities, assisted living facilities, and nursing homes. All of these places have limited visitors this year to keep their community safe from COVID-19. While these precautions are necessary for physical health, they have created an epidemic of loneliness and isolation for seniors.
If you are wondering how to honor veterans this year, you can let them know they aren't forgotten by sending cards thanking them for their service. Contact the facility to let them know you are planning this and to learn what their rules are for these types of drop-offs. This is a particularly fun project for families with children who will enjoy making the cards as much as Veterans will enjoy receiving them.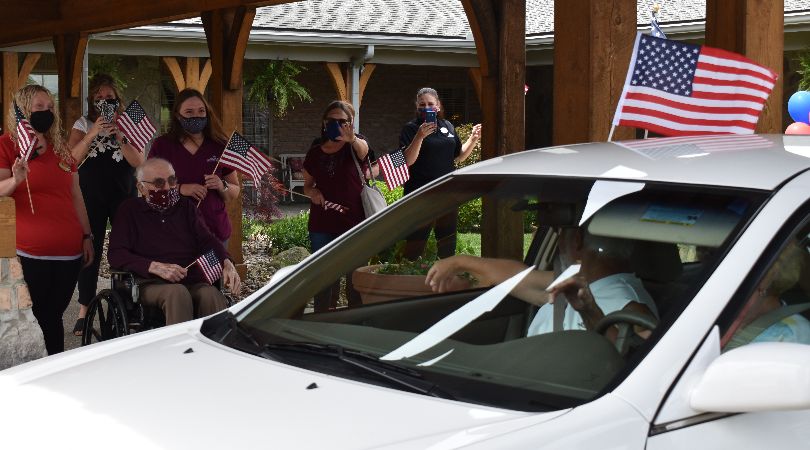 Organize a Veterans Day car parade.
Even if your local community is still holding a parade on Veterans Day, it probably won't be going past many nursing homes or senior communities. Reach out to one or several assisted living facilities or nursing homes and ask if you can plan a parade of cars in their parking lot for Veterans Day. Work with the facility to plan an appropriate day and time for this event, then get your friends and neighbors involved.
Decorate your cars with patriotic red, white, and blue and messages thanking Veterans. Then drive over to the facility at the appointed time with patriotic music playing. While residents may need to stay inside, hopefully your parade will be able to be seen from many of the facility windows so they know the community cares about them and its Veterans.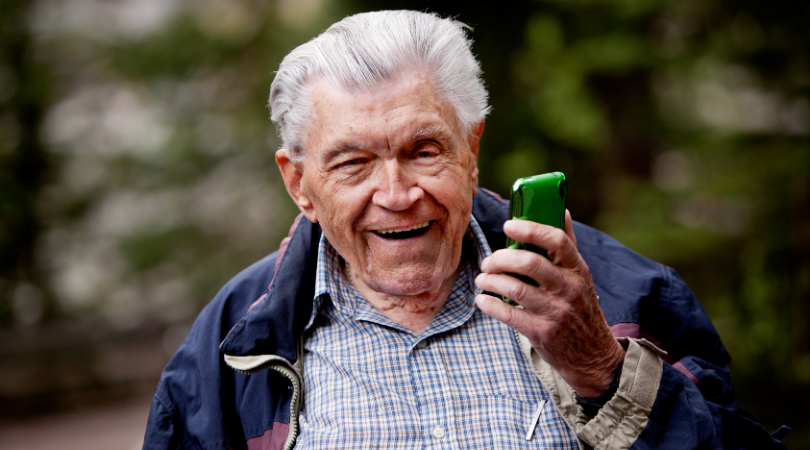 Make a connection.
In these days of social media and texting, it is easier than ever to stay in touch with some family members. But older members of the family can sometimes get left out of these communications. Do you have a grandfather, uncle, aunt, or cousin who served in the military? There are ways to honor Veterans without planning a parade.  Make a point of reaching out by phone on Veterans Day – especially if they live alone. 
Even before COVID-19 restrictions, studies have shown that one-third of adults over 45 are lonely and a quarter of seniors over 65 are socially isolated. Social isolation can damage both physical and mental health. Use Veterans Day as an opportunity to make a connection with isolated family members. Share news from your family activities, and make a point of learning more about their day-to-day situation. Keep the conversation going after Veterans Day. The holidays will be very hard for isolated individuals this year. Regular phone calls can lift spirits and remind your loved ones that they aren't forgotten.
Crossroads Hospice & Palliative Care is proud to honor our Veterans. To learn more about our Veterans hospice service, please call 1-888-564-3405.
If you found this information helpful, please share it with your network and community.
Copyright © 2020 Crossroads Hospice & Palliative Care. All rights reserved.